Contact
Booking & Prices
Terms and conditions
Disclaimer
Customer-Login
Contact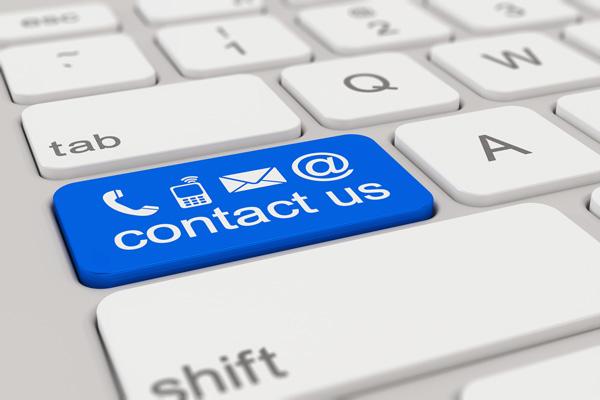 Book your dream villa today
You can reach us at:
USA: +1 239 362 8322
USA: +1 239 362 8334
Germany: +49 6204 9349 600
Internet: www.exclusive-villas.de
Email: info@exclusive-villas.de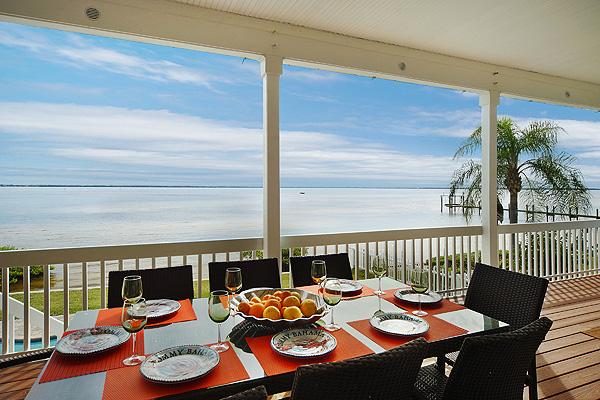 Booking & Prices
Payment Options
Bank wire:
On request
Certified checks/money order only for US and Canada (only in USD).
No personal checks will be accepted.
Creditcards: VISA, MASTERCARD, American Express, Discover
No cash payments will be accepted.
Credit cards are an alternative form of payment not ordinarily accepted by our companies or service providers.
Terms and conditions
1. Renters List and Occupancy Limits:
Use and occupancy of EACH Property is limited (please contact Exclusive Tropical Villas DBA for details). Occupancy exceeding the limit will result in immediate eviction and forfeiture of all amounts paid. The registered Renters and parties are the only overnight renters allowed, unless prior written permission is received from Manager. The Renter signing the Rental Agreement must be at least 25 years of age and will be held responsible for all other parties and/or guests of the Renter for compliance with this Agreement, with listed policies, ordinances, rules and regulations and for any losses incurred by Manager or to the Property due to negligence or vandalism.
Special events must be requested separately (will be only accepted after homeowners approval). Only small groups will be allowed (up to 15 guests). A different pricing for the villa will apply.
2. Cancellations:
If Renter seeks to terminate the contract, the following cancellation fees will apply with respect to the whole booking, including but not limited to, the vacation home, boat, and car rental:
If the Property becomes unavailable to the Renter prior to occupancy, Manager agrees to refund the full amount paid to the date of cancellation, and Renter agrees to release any claims against Manager.
If, for any reason the Renter cancels this agreement after the contract is signed, the Renter will be charged 50 % of the total rental price if such cancellation is 40 days before the Arrival Date. The remainder will be refunded.
If, for any reason the Renter cancels this agreement after the contract is signed, the Renter will be charged 75 % of the total rental price if such cancellation is between 39 and 34 days before the Arrival Date. The remainder will be refunded.
There are no cancellations permitted within 35 days of Renter's Arrival Date. All amounts paid (Advanced Deposit and Final Payment) will be forfeited. Failure to pay the Final Payment in a timely manner will be considered a cancellation under this subparagraph and will result in forfeiture of the Advanced Deposit.
In addition to the rental amounts due, the Renter will also incur a $530,- cancellation fee related to the administrative burden placed on Manager for such cancellation and finding of replacement guests.
No refund is due (or will be made) for inclement weather. Travel or Vacation Insurance is recommended to be obtained by Renter.Renter and parties listed above must comply with any mandatory evacuation order.
Refunds of Security Deposits will normally be issued within 10 business days after departure of Renter. International Renter, however, will receive Security Deposit refunds via wire transfer within 21 business days (less any wire fees charged by the bank). This paragraph is contingent upon there being no damage requiring estimates for repairs. If estimates are required to determine the cost of repairs, the Security Deposit may be held until such time as an estimate has been obtained.
If the Security Deposit proves insufficient to cover expenses of repairs and other costs due under this agreement, Renter is required to pay such shortfall within 10 business days to Manager.
k) Bookings from/on VRBO, HomeAway and Booking.com websites will not receive any refunds for cancelations.
Please, see cancelation policies for our listings on this websites. Exclusive Tropical Villas cancelation policy applies only to bookings done directly with Exclusive Tropical Villas.
3. Pool:
Certain Properties are equipped with electric and/or propane heater(s) for the spa and the pool for Renter comfort. Use of a higher temperature will result in a heating surcharge. Manager asks that Renter act sensibly and responsibly with the use of the electric heater and/or propane heater.
Use of pool and spa is at Renter's own risk. Absolutely no diving is permitted into pool. Use caution in and around the pool at all times. No children under 12 are allowed to swim without adult supervision.
4. Pets:
Pets are not allowed in or on the Property unless agreed in advance in writing . If pets are permitted, Renter may have a maximum of 2 domesticated dogs or cats in/on the Property. Renter will be assessed a nonrefundable pet fee of $150 per pet plus applicable sales and tourist taxes.The fee is not included in the rental amount and will be deducted from the damage deposit.
Pets are not permitted on beds, furniture or in pool. Renter must pick up and remove all wastes. Any and all damages and costs related to failure to do so is the responsibility of Renter.
5. Smoking:
Smoking is strictly prohibited inside the Property. Smoking is only allowed "outside" of the Property. Evidence of smoking inside the Property will result in immediate eviction and forfeiture of all amounts paid and will result in additional cleaning fees.
6. Noise Ordinance(s):
The Property is located in a neighborhood which has a "noise ordinance" in effect after dark. All Renters agree to respect the Noise Ordinance and to use common sense in keeping noise volume low after dark. Any police enforcement actions by the City, County or Home/Condominium Association are at the sole risk and expense of the registered Renter and may result in immediate eviction and forfeiture of all amounts paid.
7. Parking:
All parking must occur in the assigned parking place(s) within the condo complex, if any. In the event the Property is a private home, parking will only be permitted in the driveway and gravel areas. No parking is permitted on the street. Parking of trailers,boats,motor cycles, Four Wheelers and Mobile Homes will be not permitted.
The maximum number of cars allowed on the Property at any one time is 3 vehicles ( more vehicles can be requested ). Parking exceeding this limit may result in immediate eviction and forfeiture of all amounts paid.
Renters are only permitted to tie up a boat at the dock with prior written permission from Management. Boats not rented from Cape Coral Dream Boats, Inc. will incur a dock fee.
8. Guest Registry:
All Renter(s) must sign and date the on-site Renter Registry at the Property, and read and follow the Rules, Regulations and Rental Rate Notices posted at the Property.
9. Cause for Eviction:
The Renter and all parties with the Renter will be subject to immediate eviction from the Property if the Renter or parties of the Renters violate any terms of the Rental Agreement, including but not limited to, violation of the occupancy limits, pet provision, smoking, noise ordinance or parking. In the event of eviction from the Property, the Renter shall forfeit all amounts paid and there will be no refunds.
10. Short-Term Rental:
It is expressly understood and agreed that this is a short-term vacation rental under the provisions of Chapter 509, Florida Statutes, and is not a lease or other long term residential tenancy agreement. The rental Agreement is only for the licensed use of the Property for the stated Term. It creates no property rights in Renter and no rights to renewal or for recurring usage. This Agreement is also neither a Time-Share sale or a Plan of Time-Share Development, nor a Vacation Club.
11. Falsified Reservations:
Any reservation obtained under false pretense will be subject to forfeiture of Advanced Deposit and Final Payment, if paid, and such party will not be permitted to check in and/or will be subject to immediate eviction with the forfeiture of all amounts paid.
12. General Terms:
The RENTAL Agreement is made in, and shall be governed solely by the laws of, the State of Florida and Chapter 509, Florida Statutes. Venue for enforcement shall be in a court of competent jurisdiction in and for Lee County, Florida. The Parties agree to waive defenses of forum non-convenience and personal jurisdiction so that actions can be brought in a court in and for Lee County, Florida.
If any section, clause, paragraph or term of the Rental Agreement is held or determined to be void, invalid or unenforceable, for any reason, all other terms, clauses or paragraphs herein shall be severed and remain in force and effect. The Rental Agreement is taken in full compliance with federal, state and local Fair Housing Laws, without regard to race, color, religion, sex, country of origin, handicap or familial status.
Disclaimer / Legal Advise

Exclusive Tropical Villas DBA
1616 Cape Coral Pkwy w
33914 FL, Cape Coral
Suite 102, PMB 244
USA

Tel.: +1 239 362 8334
Tel.: +1 239 362 8322

E-Mail: info@exclusive-villas.de
Internet: www.exclusive-villas.de


Legal Advise
Exclusive Tropical Villas DBA is doing its best to provide the right and full informatiom on this Website. Exclusive Tropical Villas DBA does not give you any guarantee or any legal for the actuality, correctness and completeness of the provided Information.
All copyrights in the hand of Exclusive Tropical Villas DBA
Photography:
Fotolia
Exclusive Tropical Villas DBA
SWFL360.com - www.swfl360.com
dodge.com
Jens Goetz
Customer-Login
Documents for customer (the password will be send to you): Show documents