Villa Tropical Island
Price per night:

Price on inquiry
Max occupants
10
Cleaning fee
Price on inquiry
Refundable deposit
$ 1500.00 - $ 2500.00
Tax
11.5%
boats,kayaks,cars, jet ski available per request for additional rental fees, not included in the property rental price , not a part of the property rental:



Electricity per KWh ($0.15/KwH)


Rent in US $, exkl. Tax


Children free up to 3 years old


Christmas,Easter minimum rental period 14 days .1 week before and 1 week after holidays+the Holiday time 20% additional charge)


USA Holidays (minimum rental period 7 days .1 week before holidays and 1 week after holidays + the holiday time 20% additional charge)


Holidays: All villas will be rented and charged for the rental amount for the maximum guest amount (also if the "real" amount of guest will be lower than the maximum allowed amount)


For additional guest (not listed in the rental agreement) will be a charge per night and per person $ 45,- plus 11,5% tax (if the price should be not listed in our price list for this amount of guest)



At a glance:

Region:
Cape Coral SW
Exposure:
South West
Pool:
Electric heated pool
Spa:
Spa
Bedrooms:
4
Beds:
2 King 2 Queen
Bathrooms:
4
Amenities:
Internet/Wifi, Pool Billiard Table
Enjoy the fascinating view from your dream vacation home into the impressive waterways, surrounded by a beautiful Palmgarden. Do not miss the most beautiful Sunsets, which will always stay in your memories. Impressive are the uncountable water activities around Cape Coral, fishing swimming, diving, boating, water skie etc. also numerous Golf Courses are waiting for you.
Villa Tropical Island:
Spacious open Living-/Dining area with your own Bar, Pool table, Plasma TV, Playstation
Open fireplace
4 Bedrooms, 4 Bath
Fully equipment kitchen
Triple lot with Palm trees and Fruit trees
Huge Terrace with Pool and Jacuzzi
Outdoor Entertainment Lounge
Boat Dock (*)
Romantic Gazebo
Game room with Fussball and Air Hockey
Bicycles optional
Golfclubs included
Please note: all of our homes are Non Smoking
Not far away from Cape Harbor Marina (dining ,shopping and much more:-))
Bedroom Information
Ground floor:
Master bedroom: 1x King size
Guest bedroom: 1x Queen size
Living room: 1x Pull out couch
Upstairs:
Master bedroom: King size
Master bedroom: Queen size
POOL SIZE
20 x 40 FT
3 bis 6,5 FT DEEP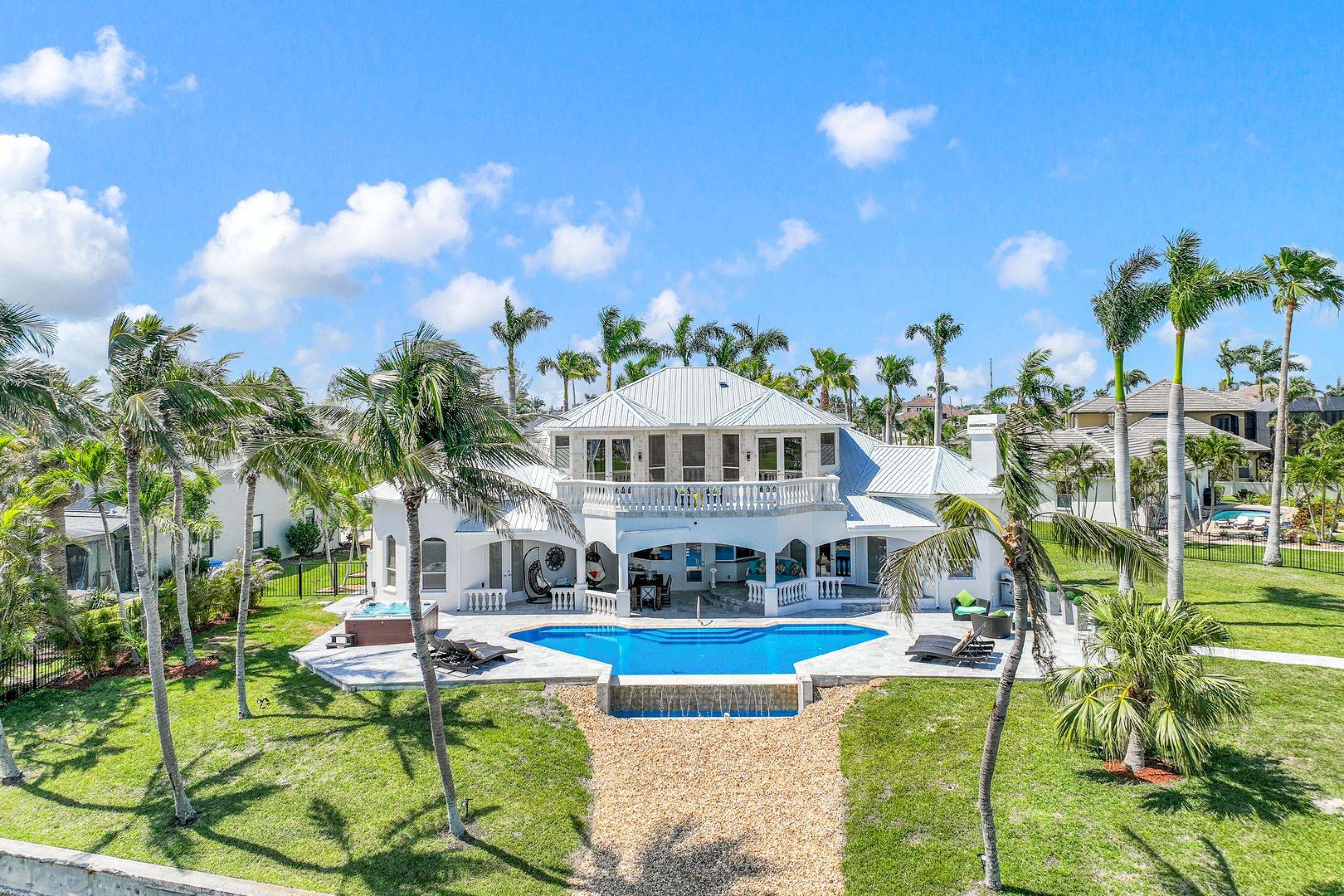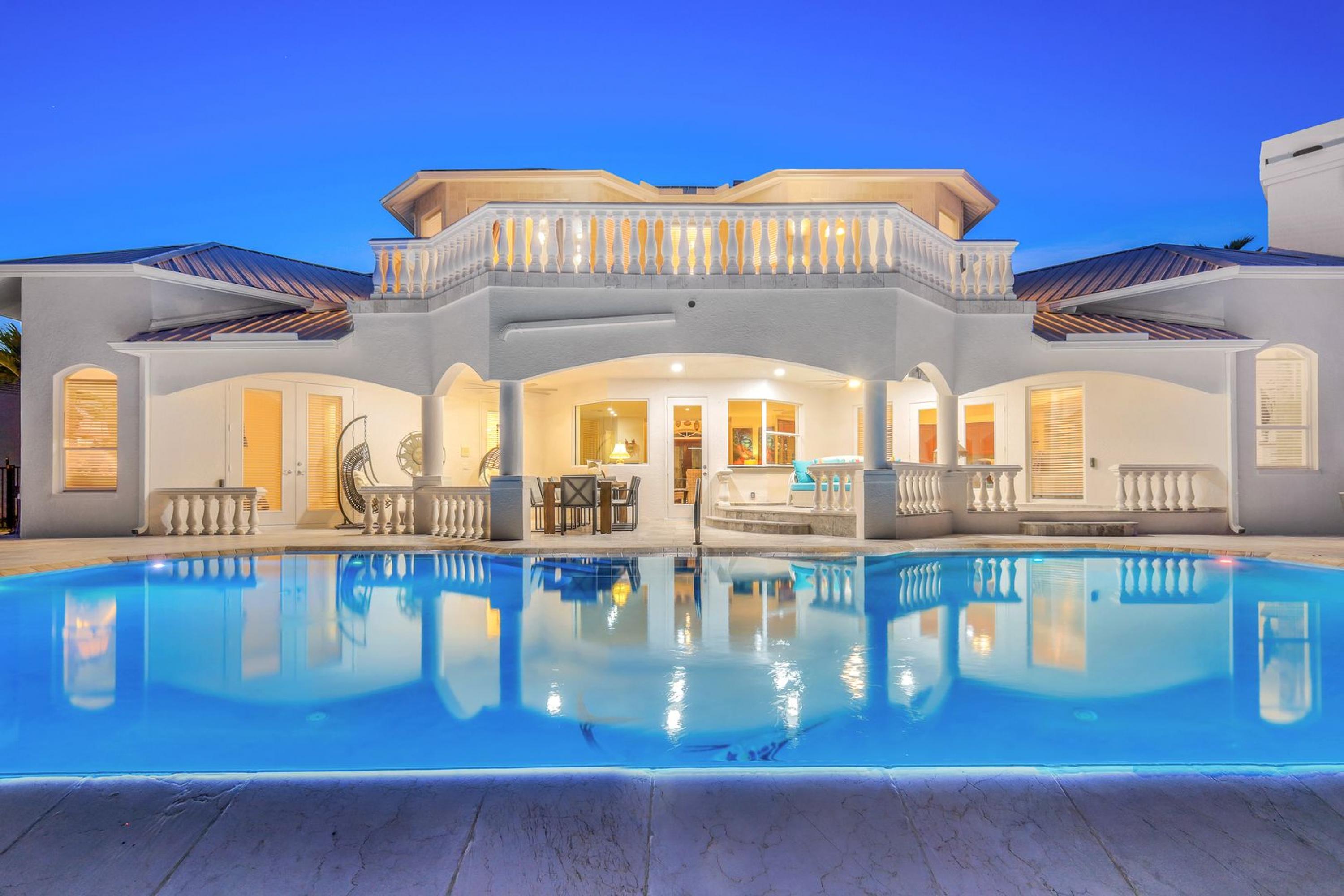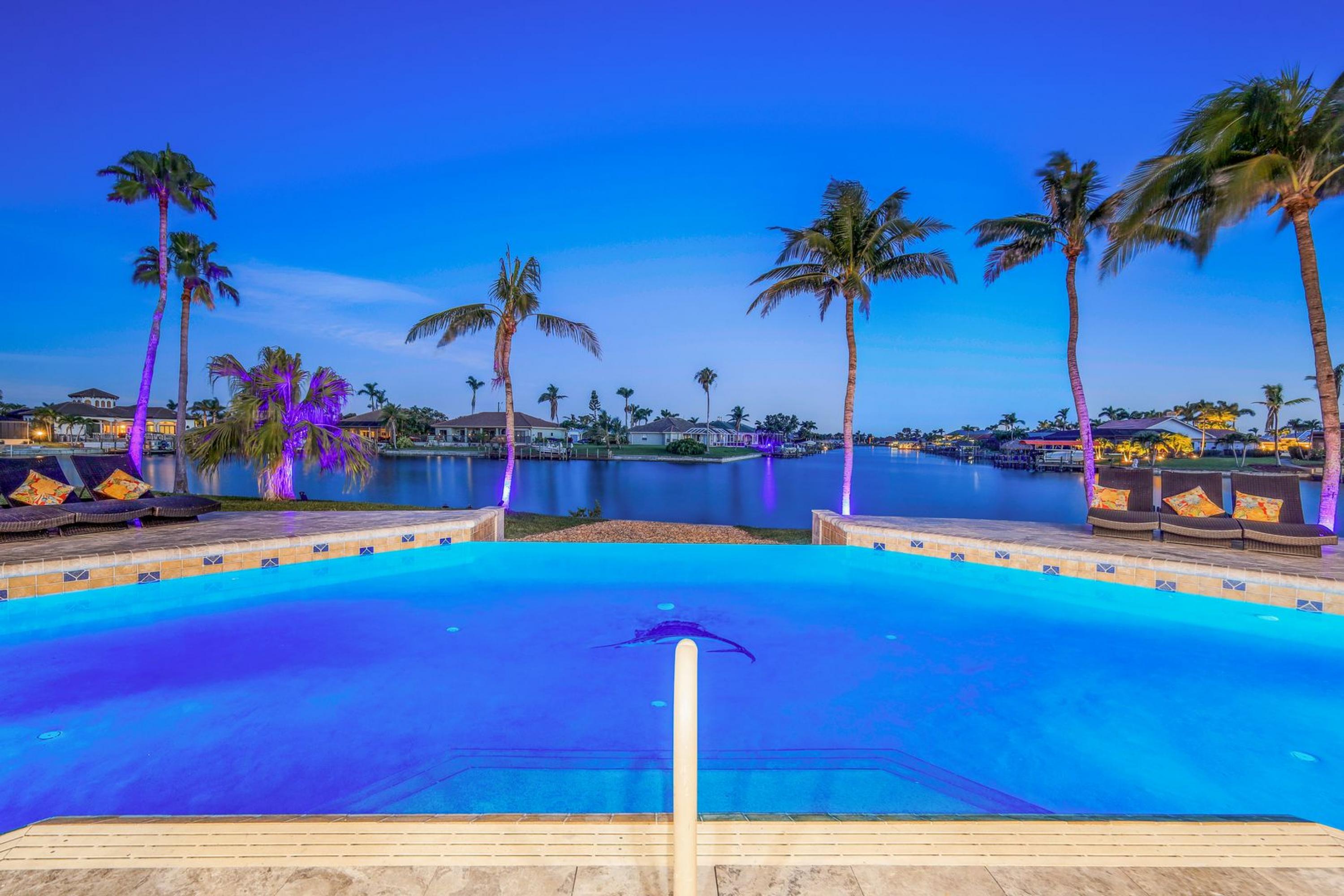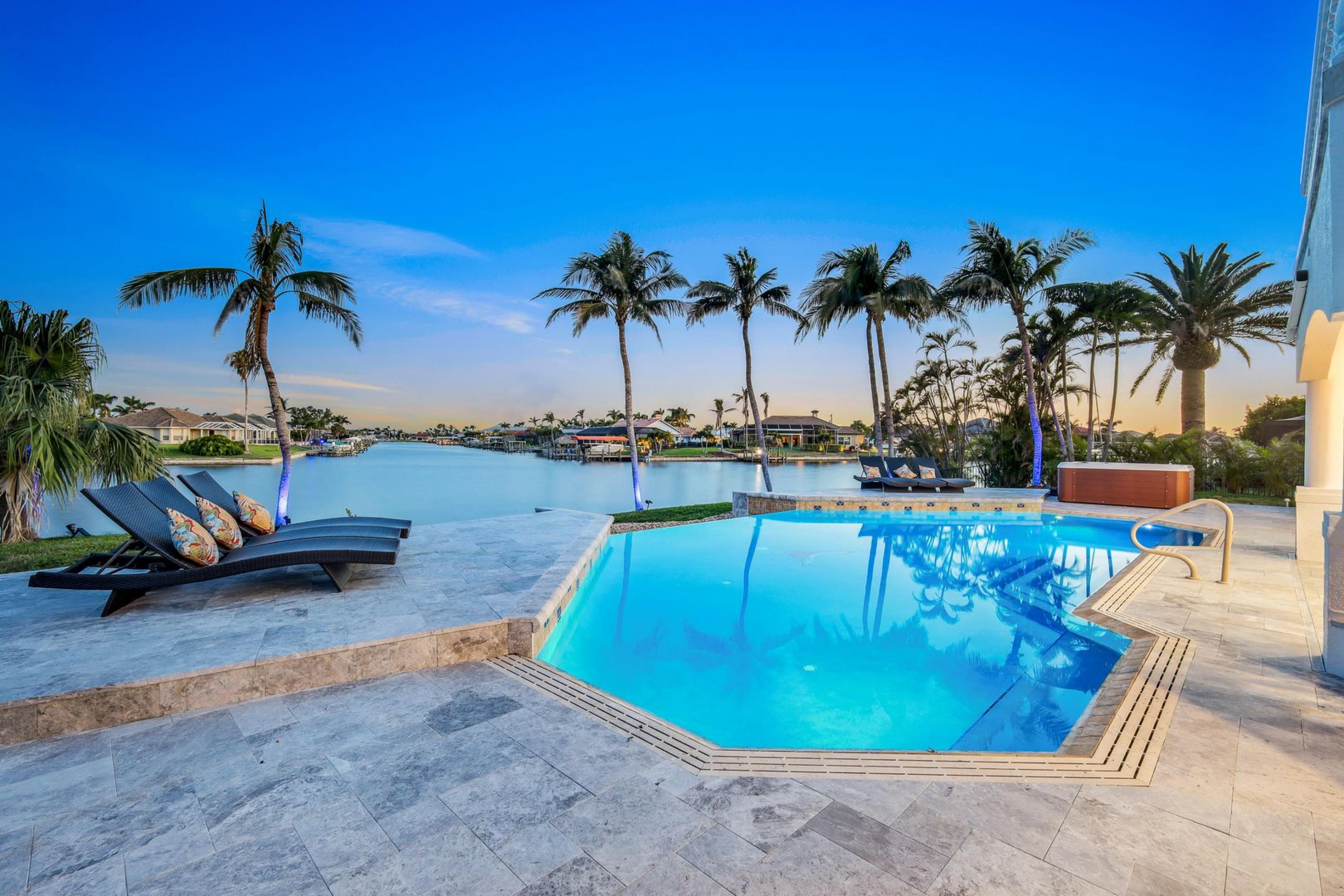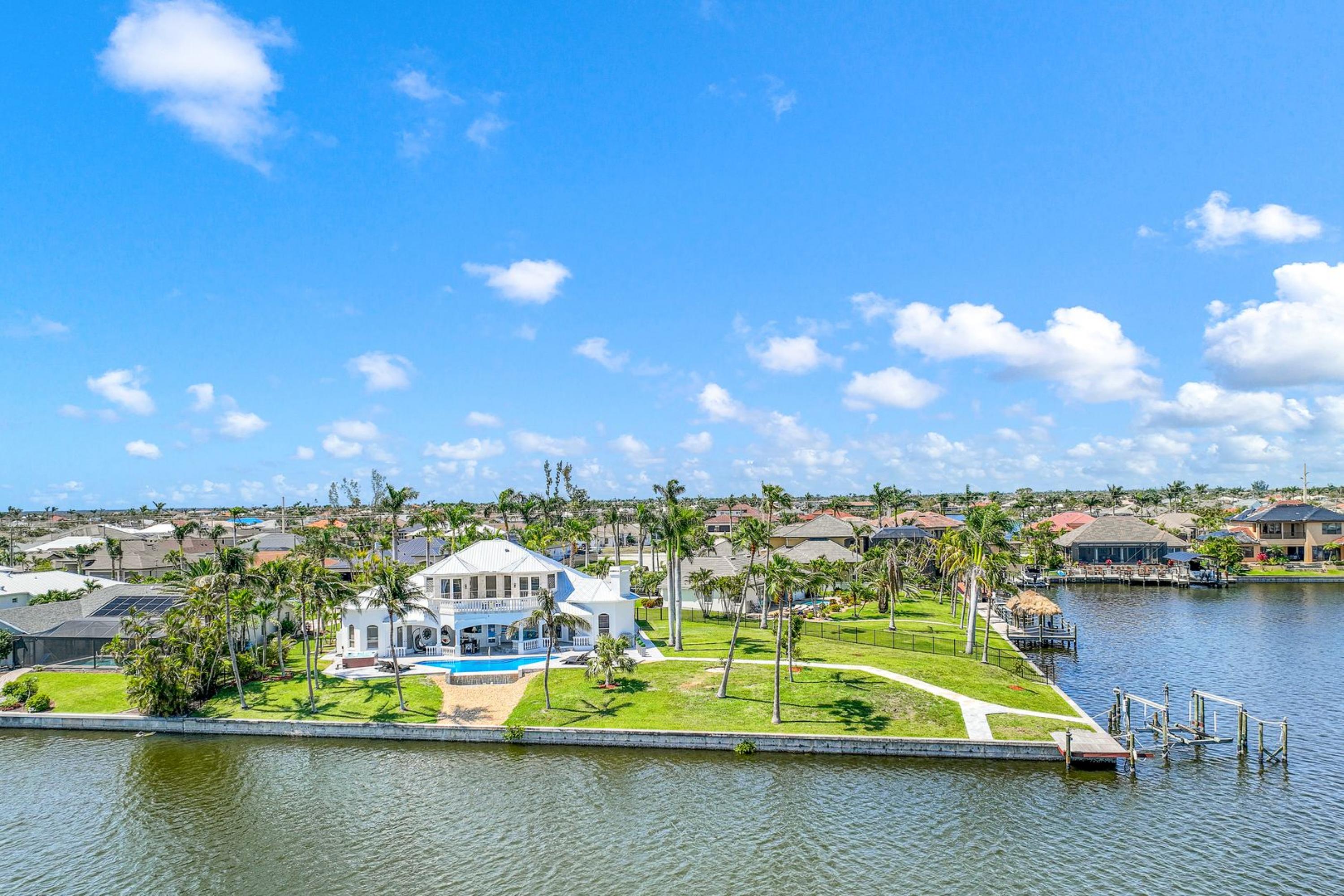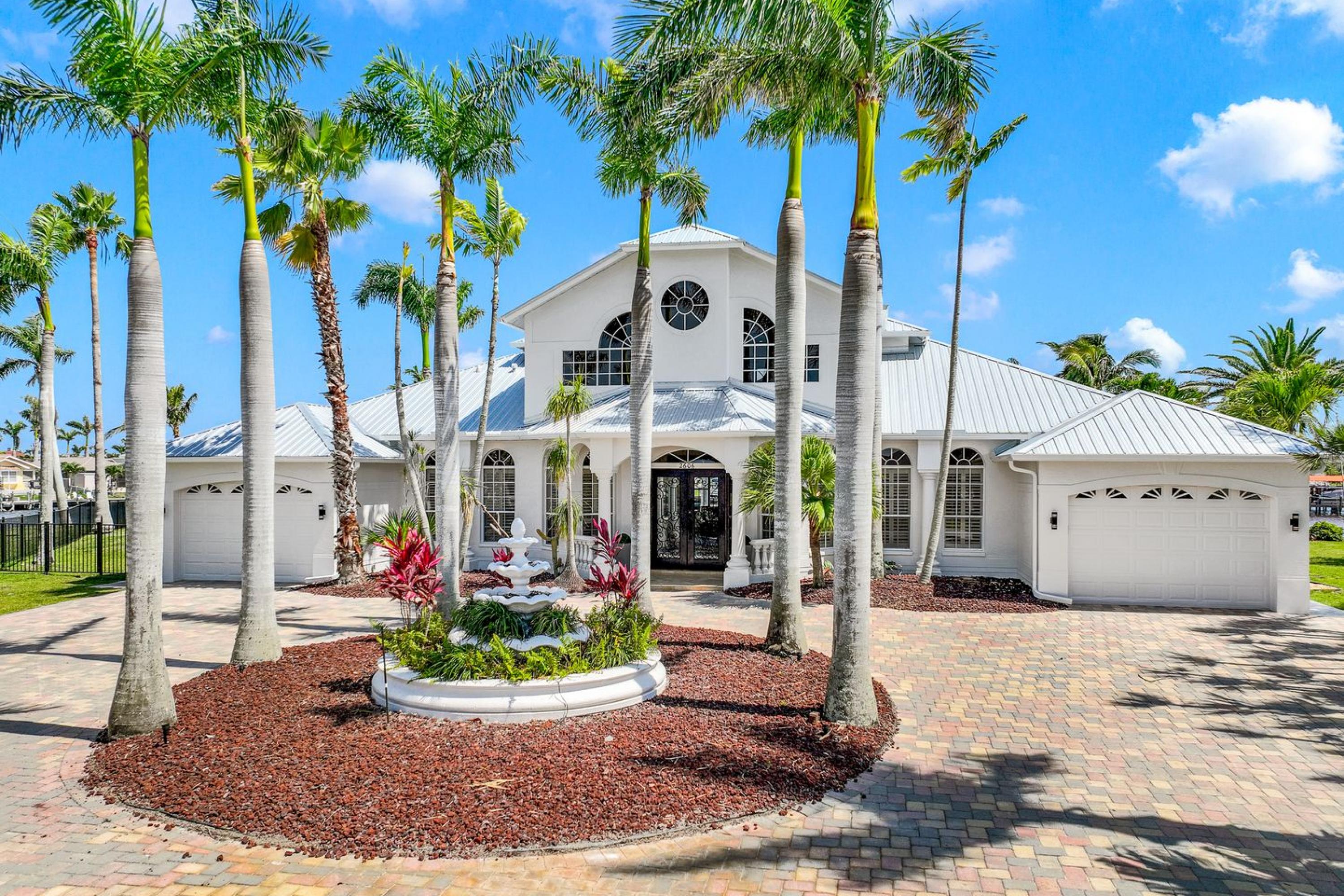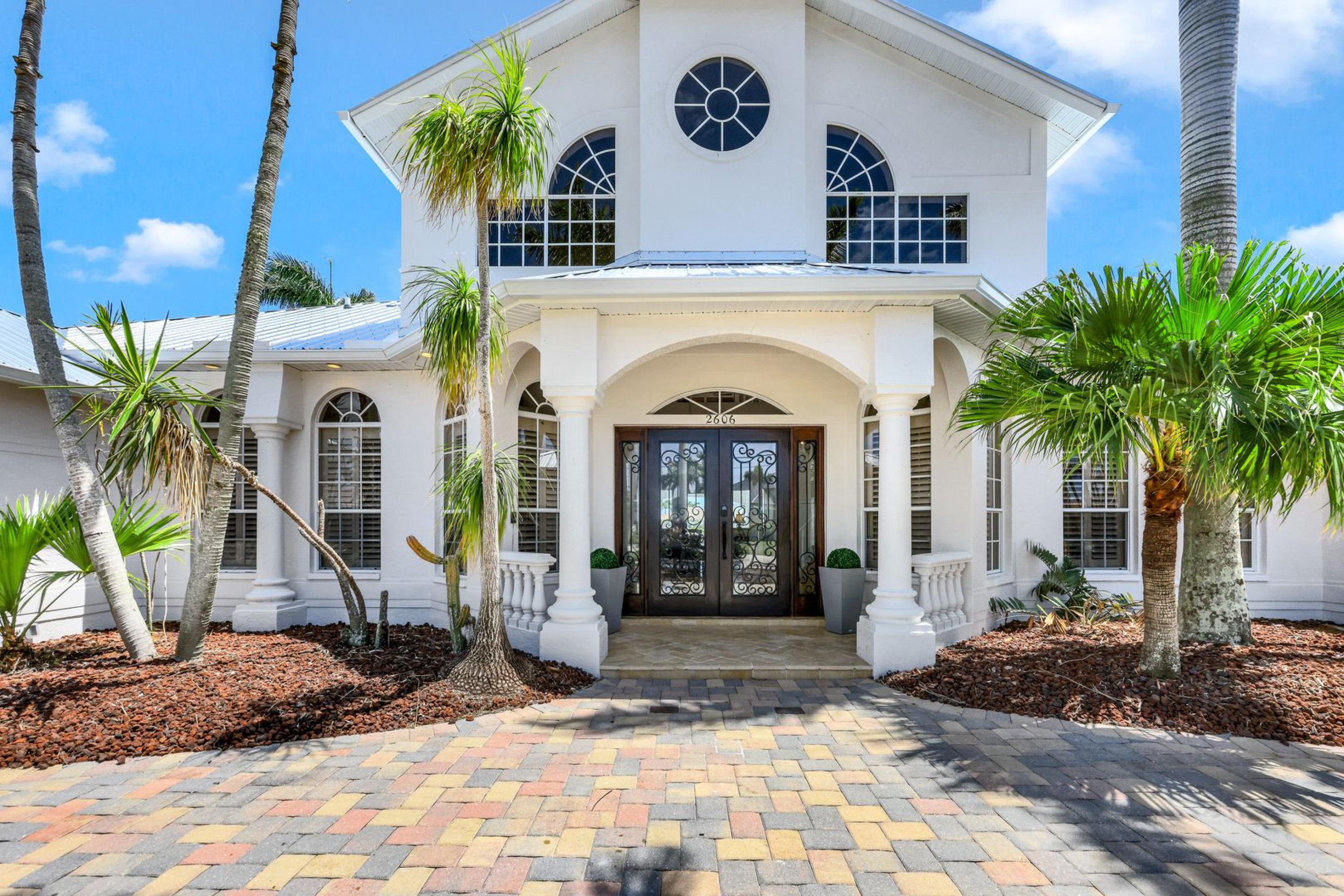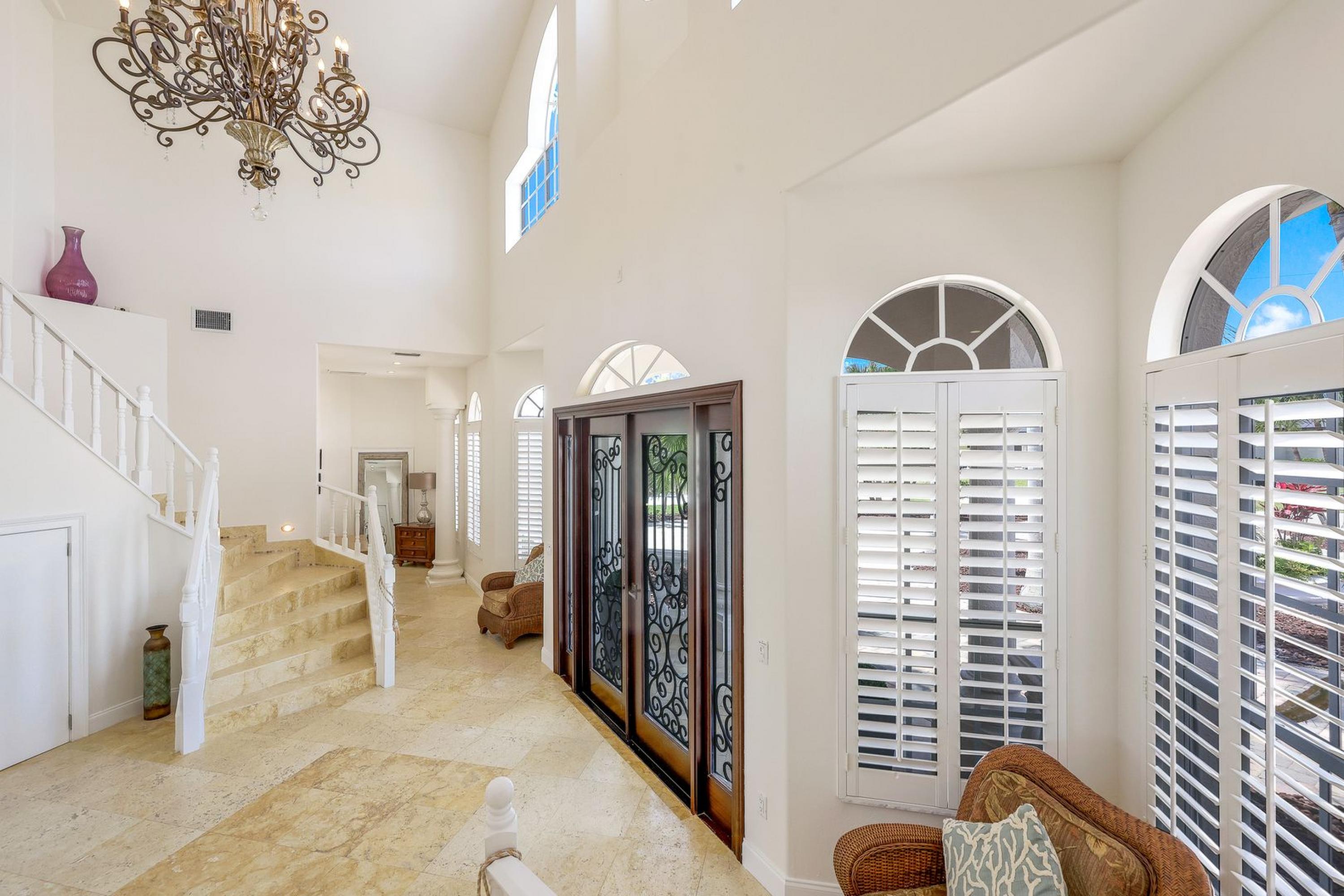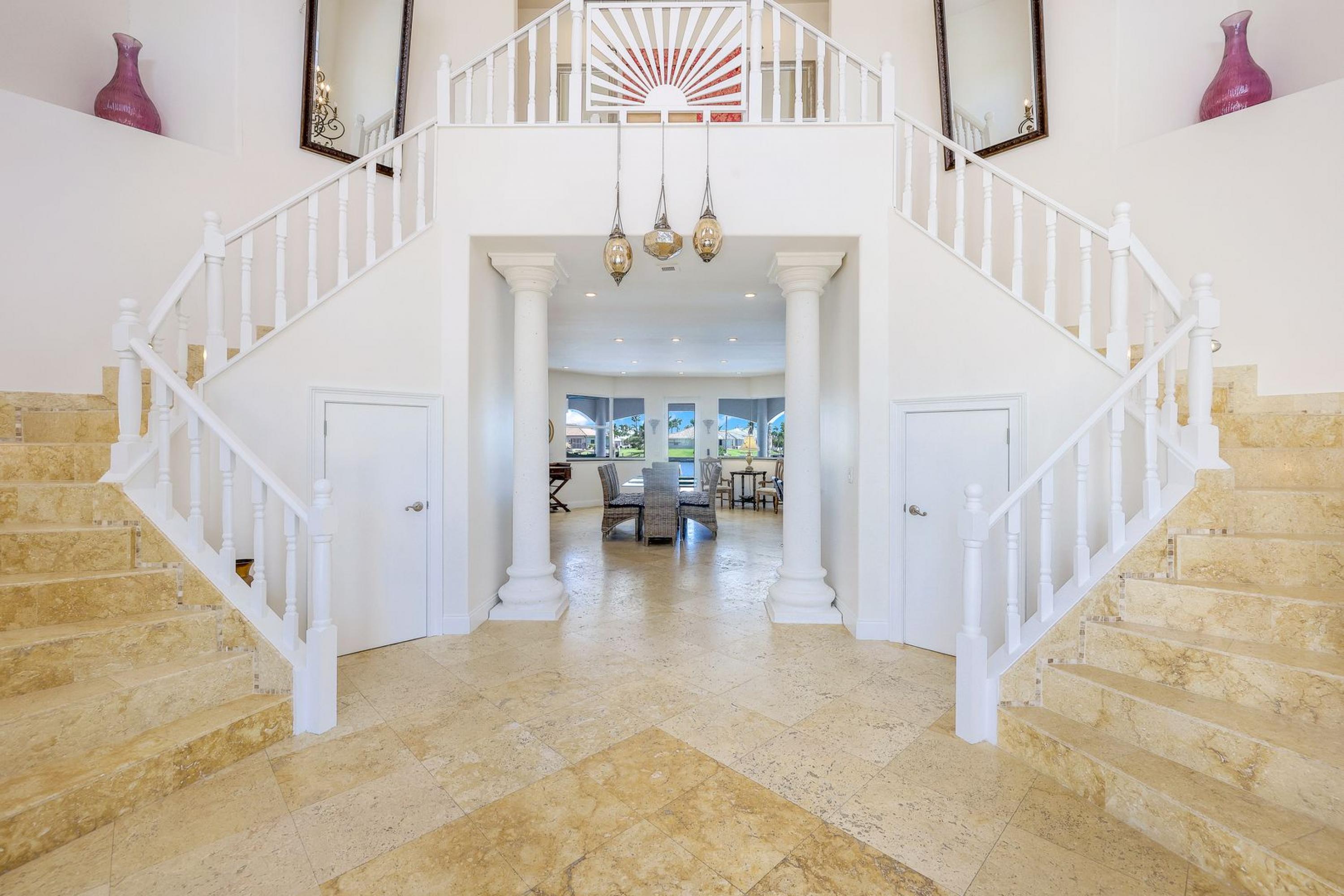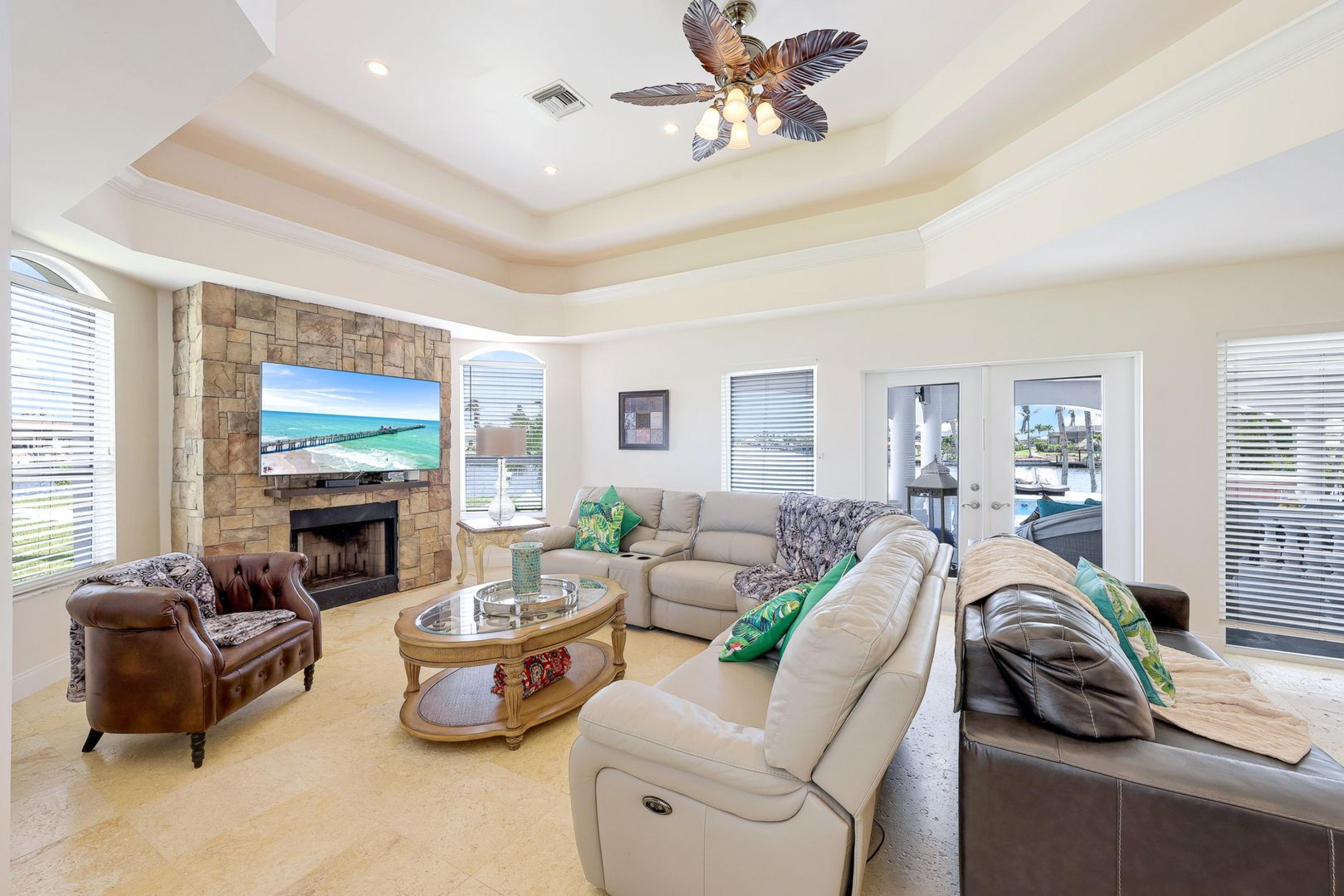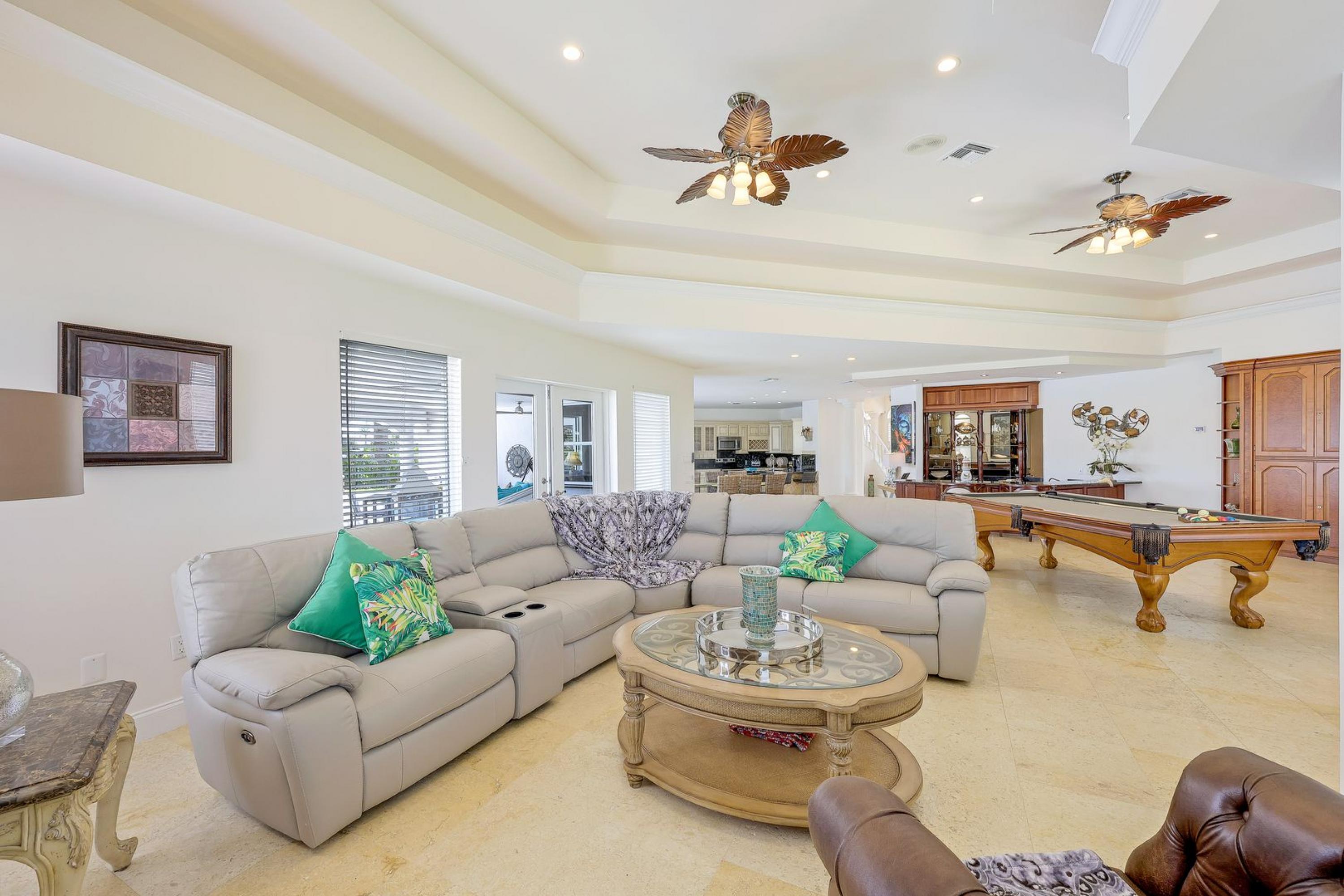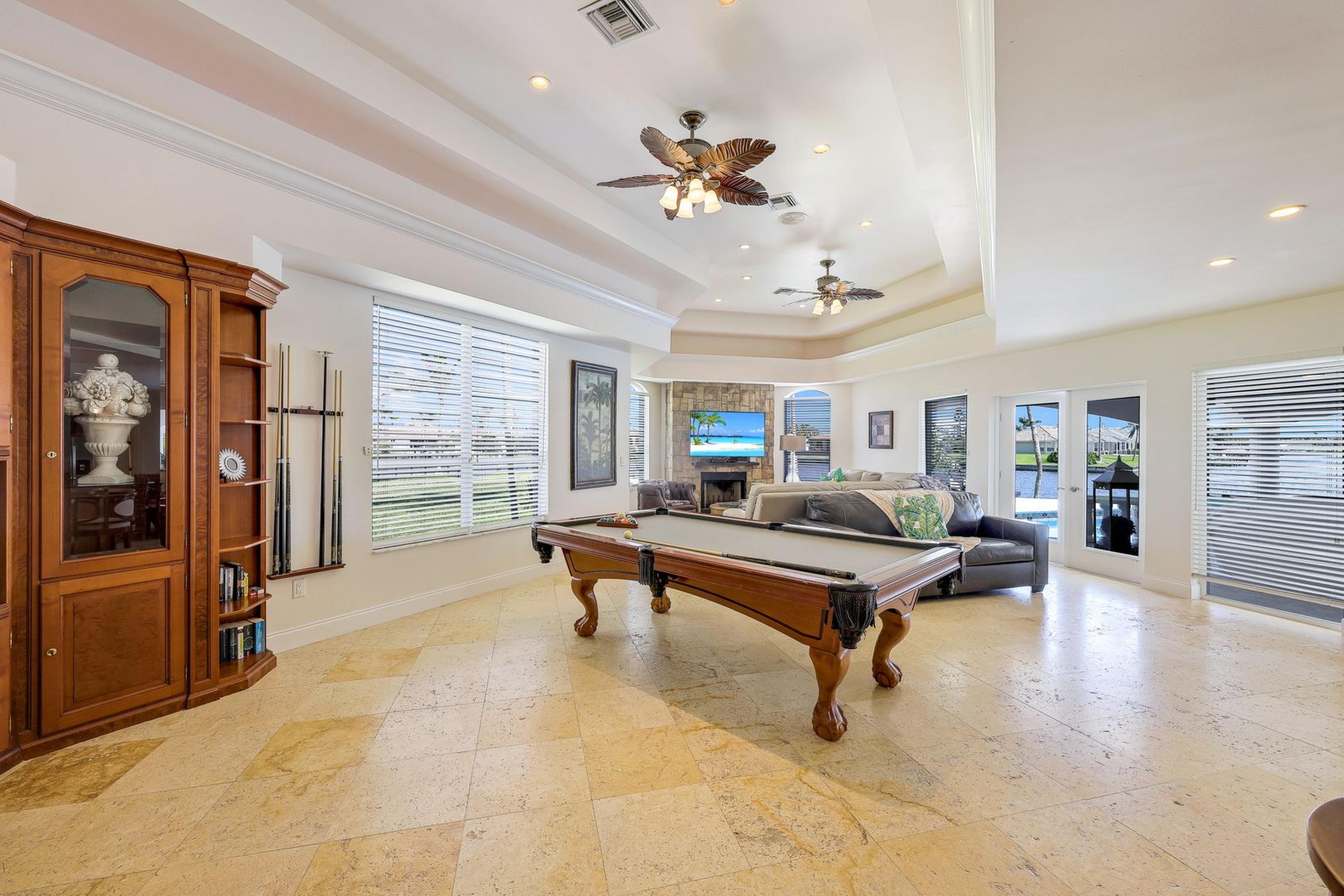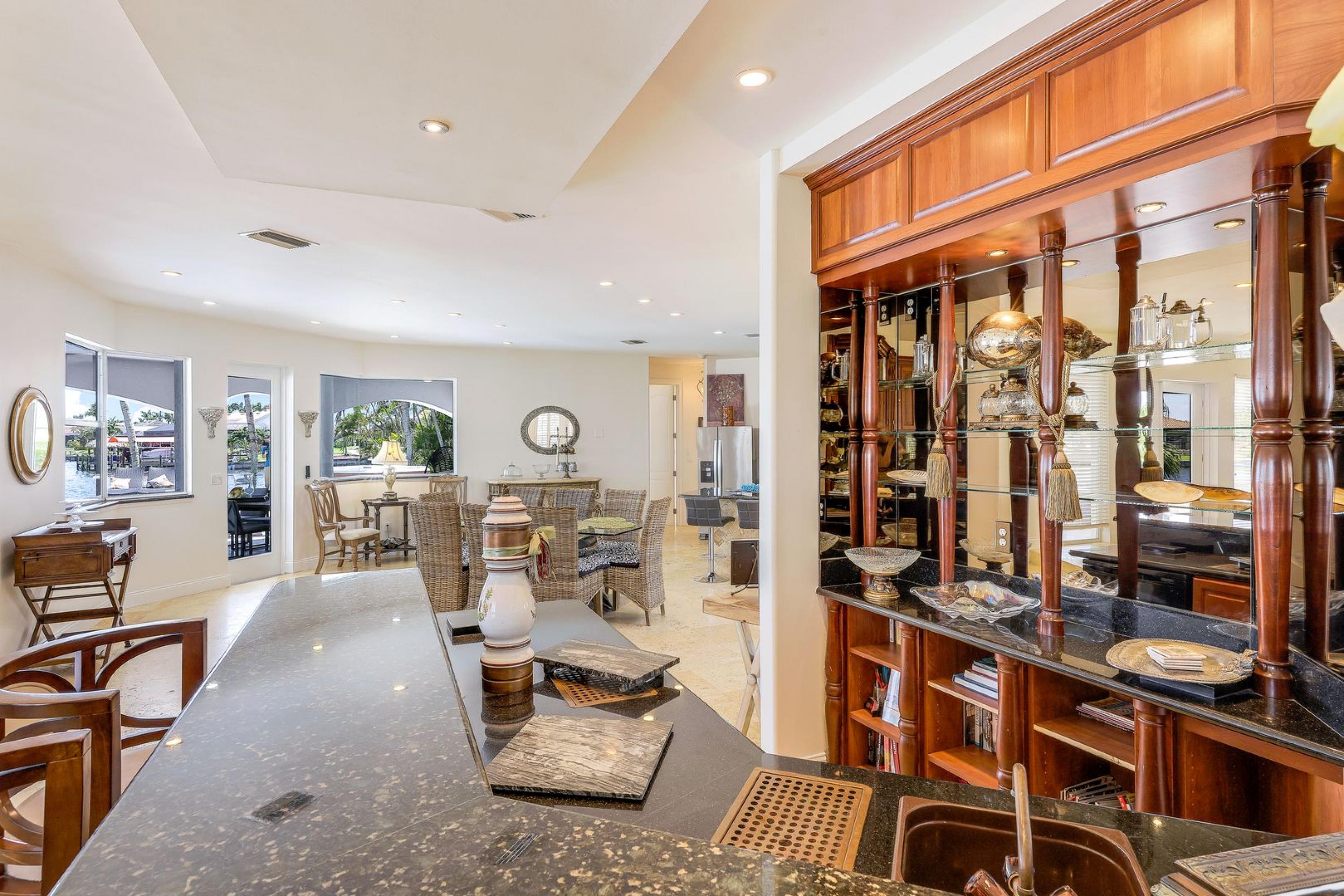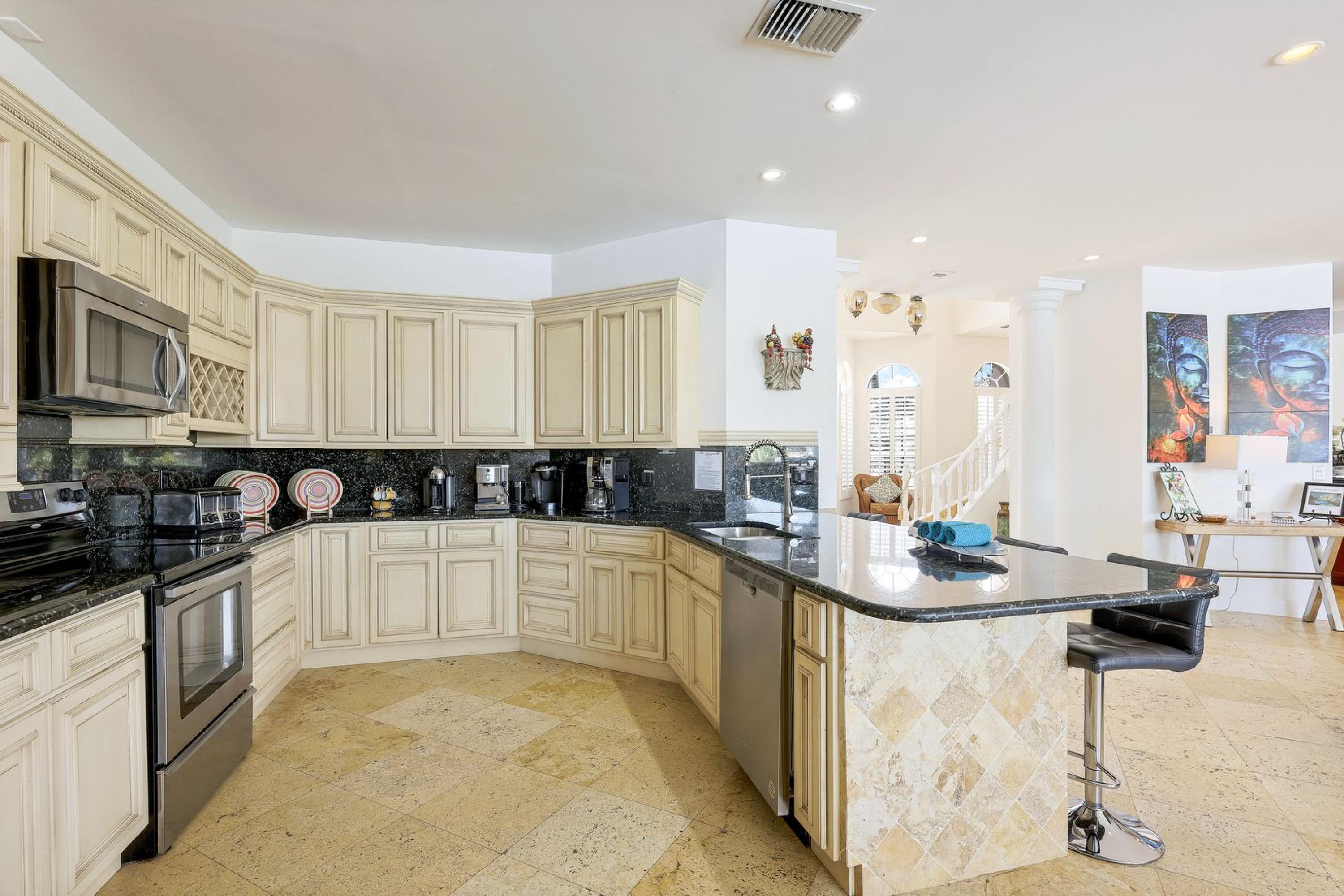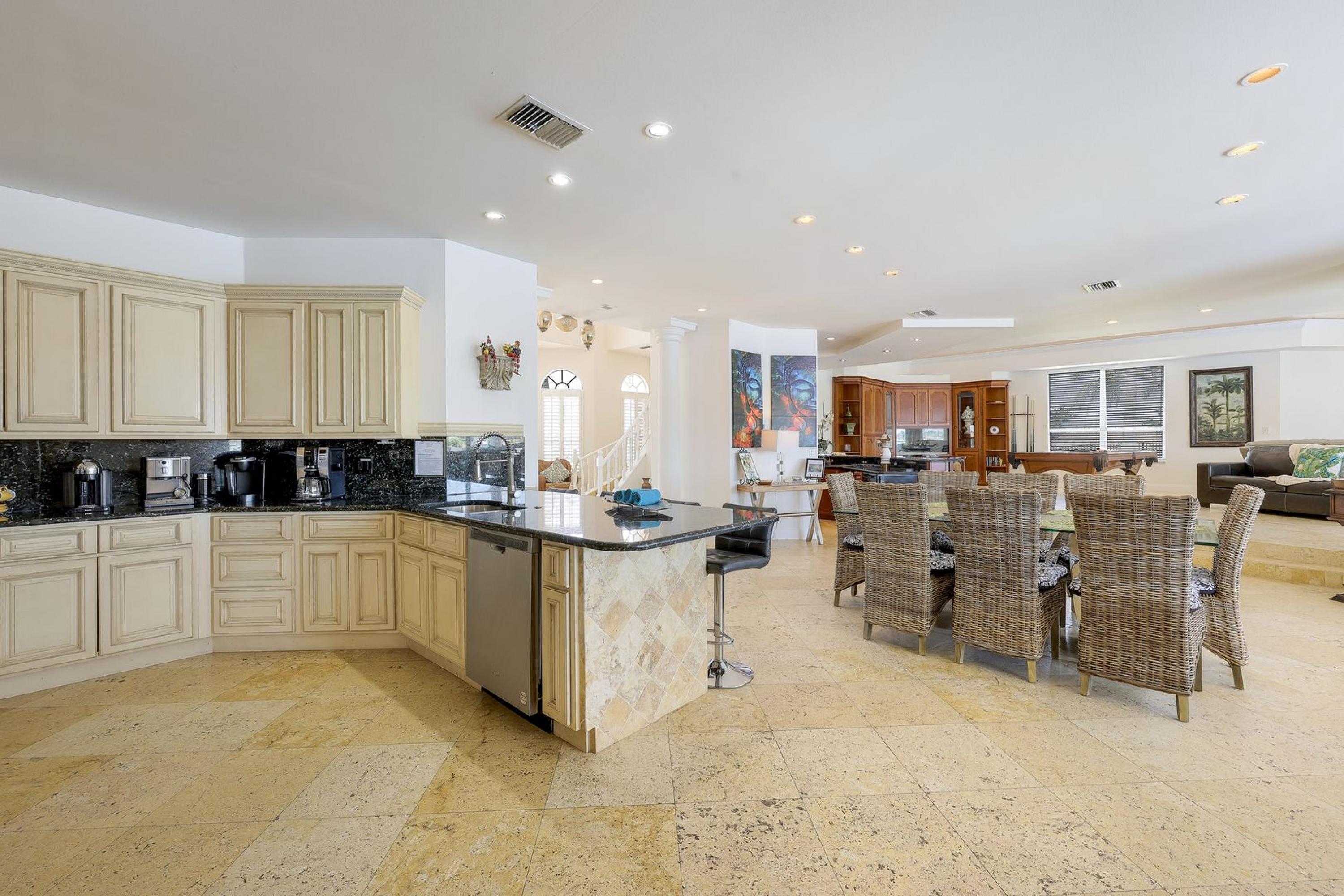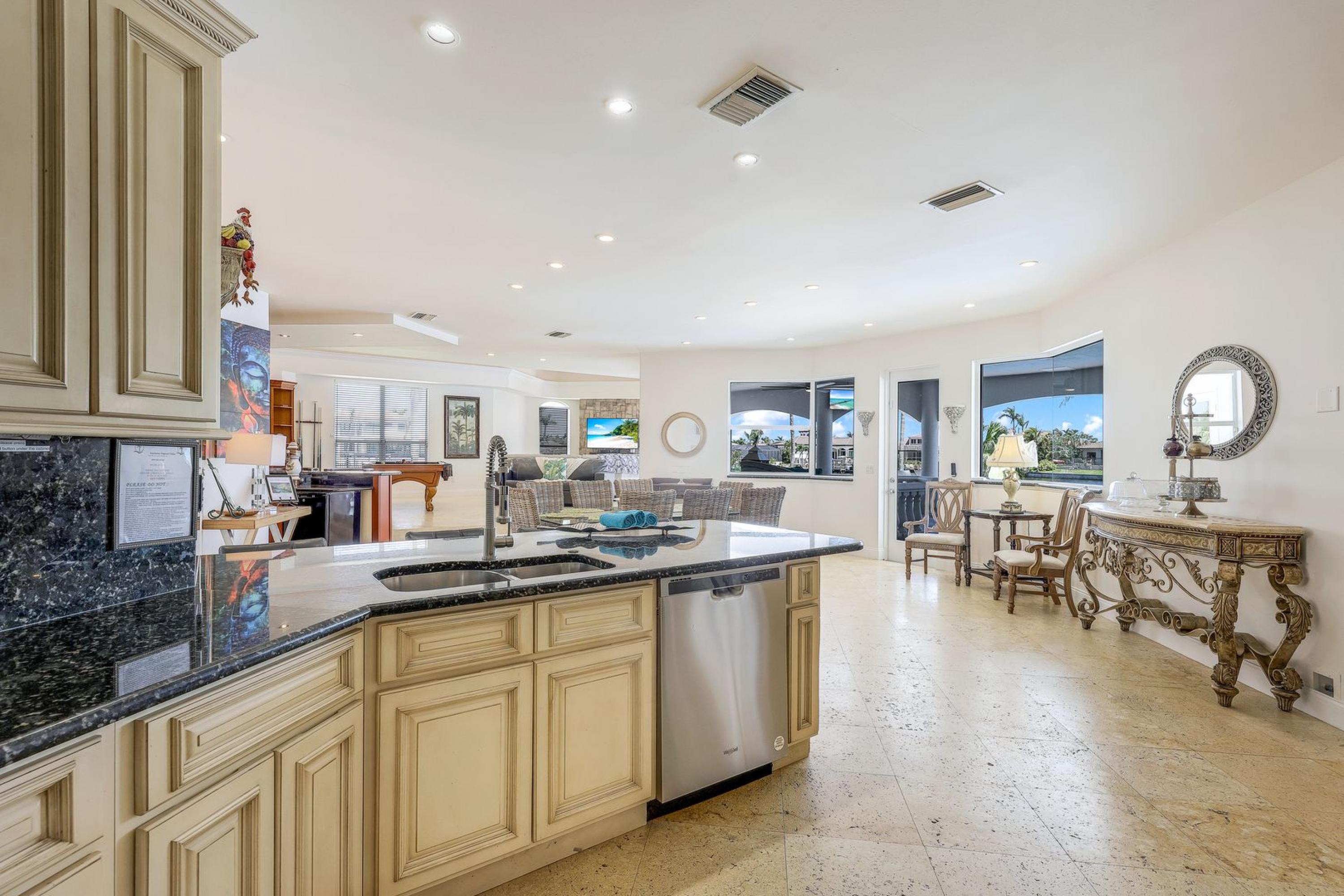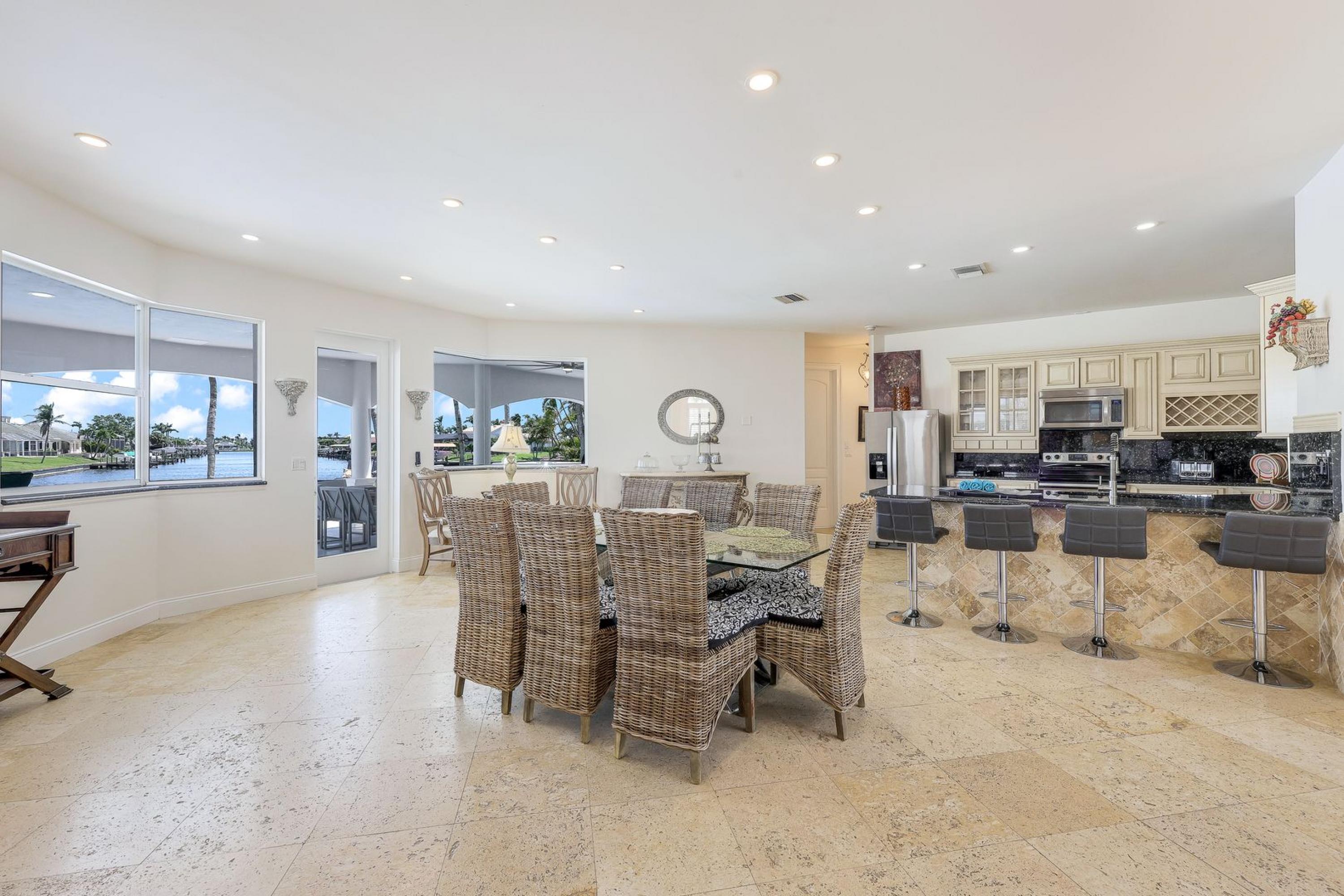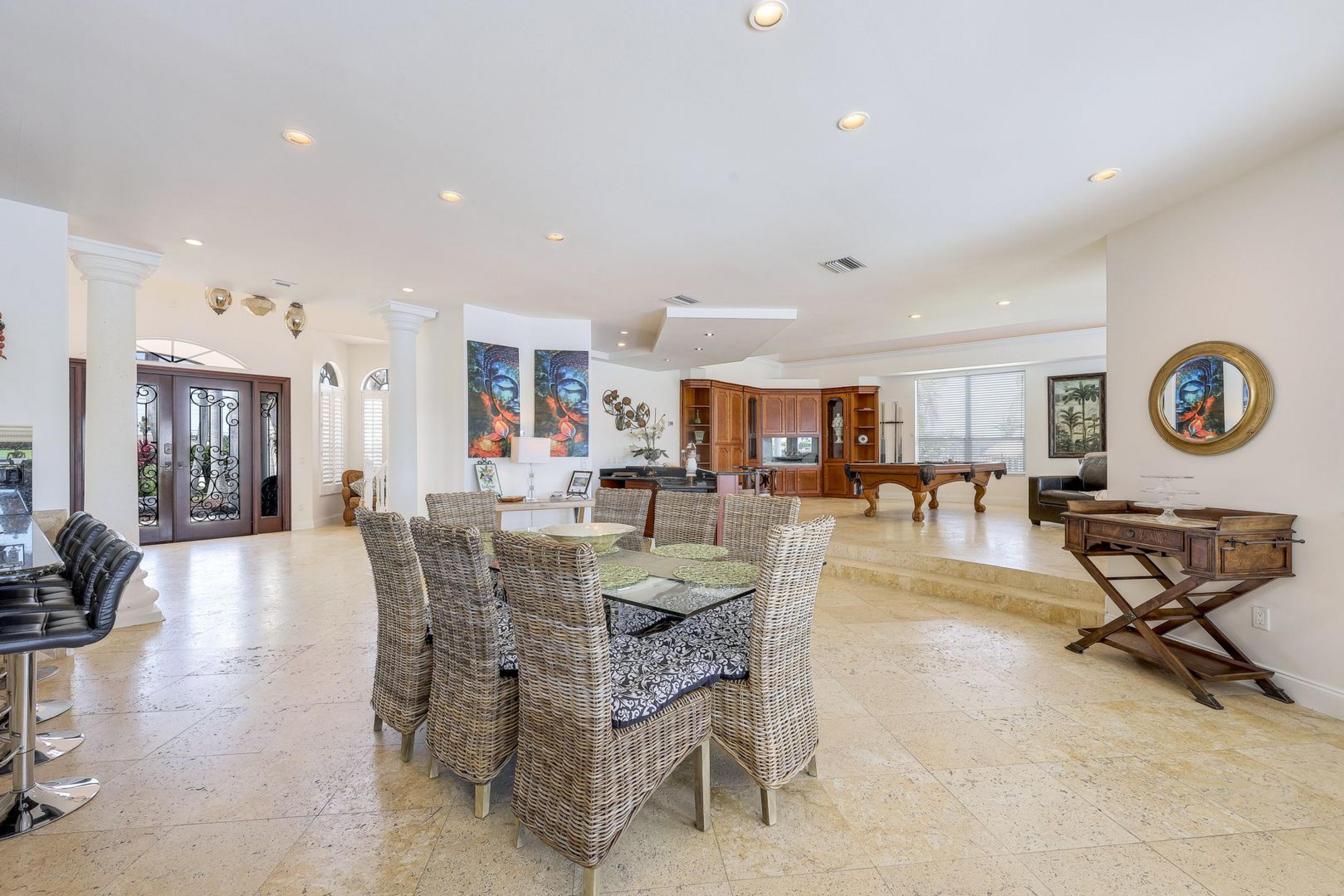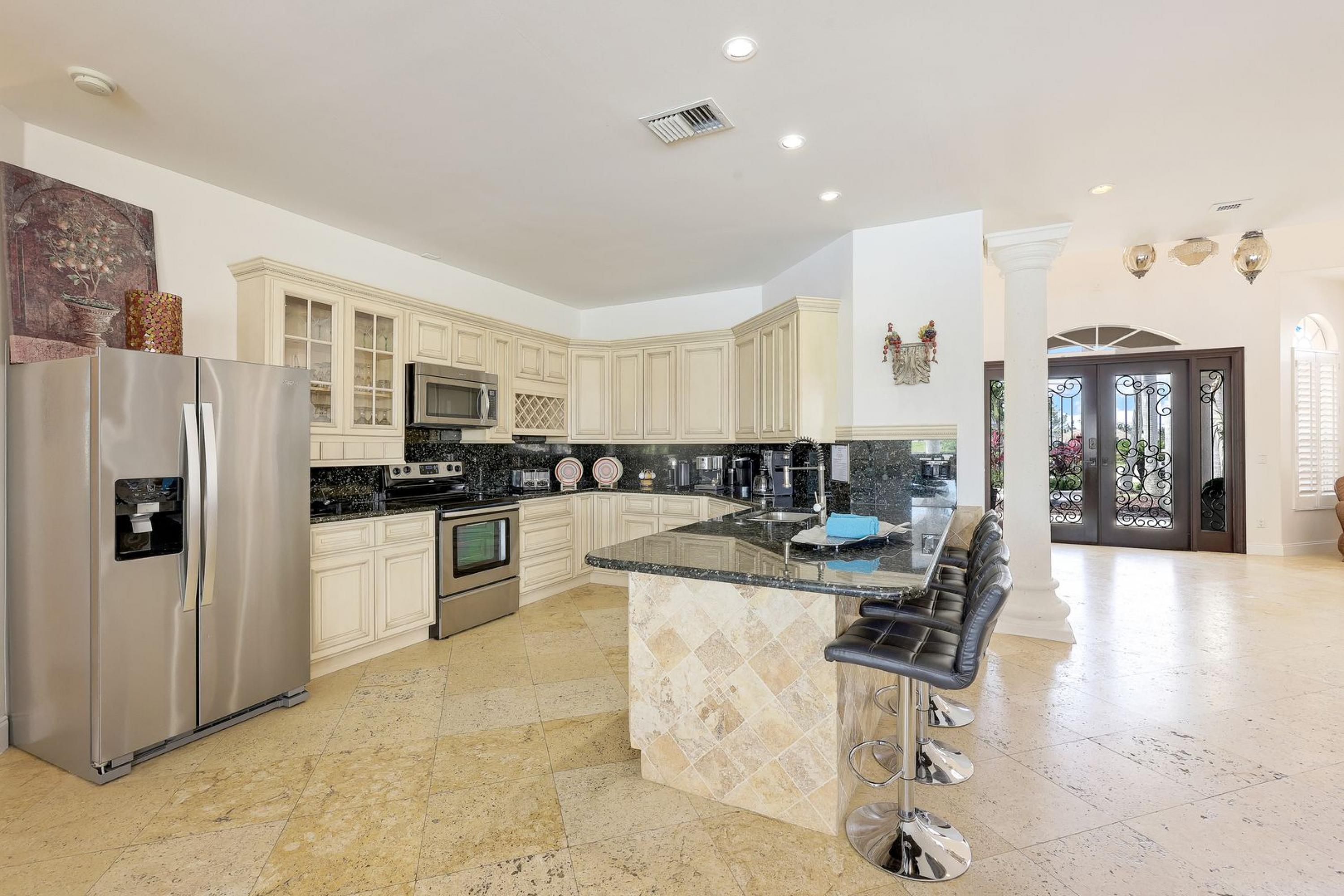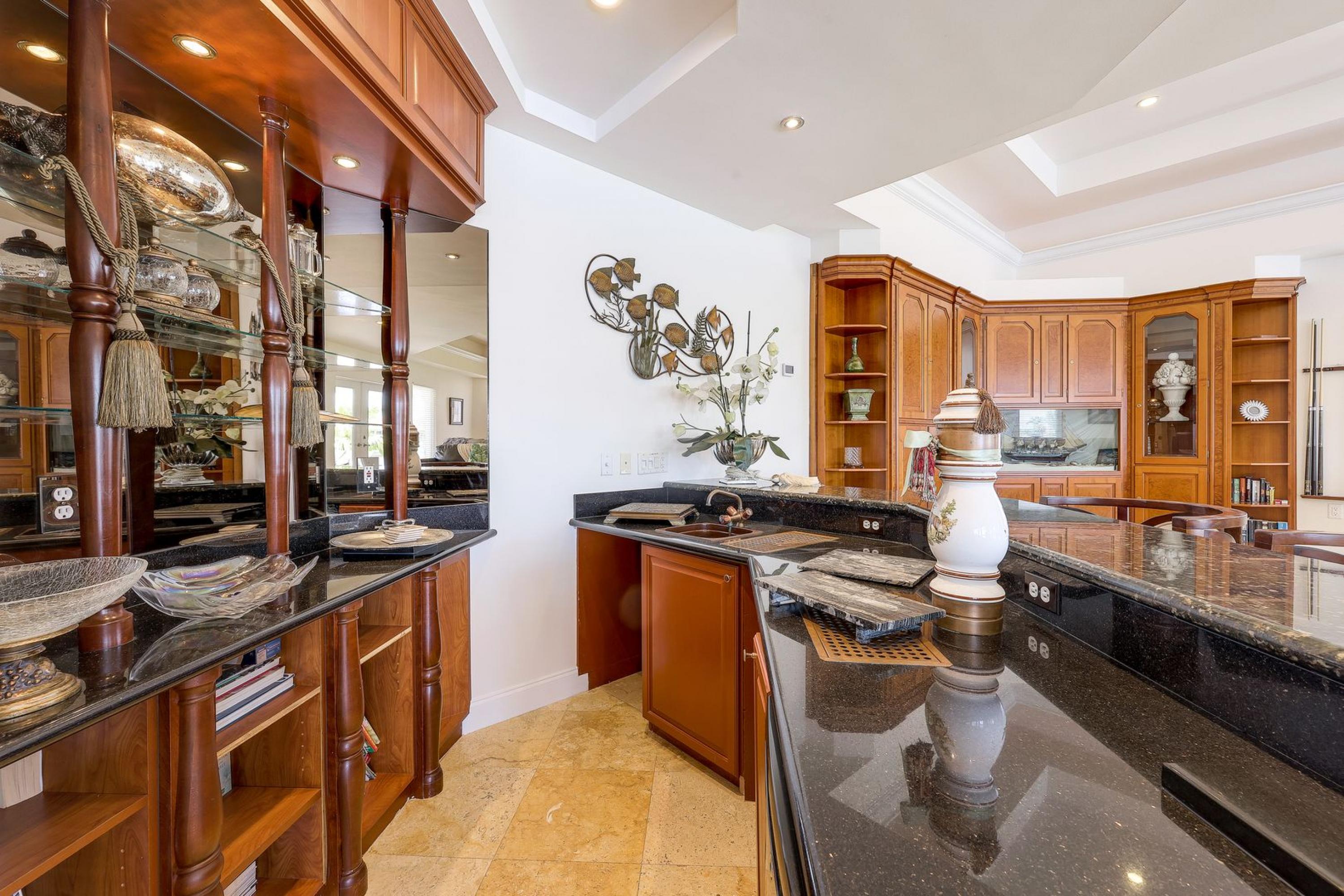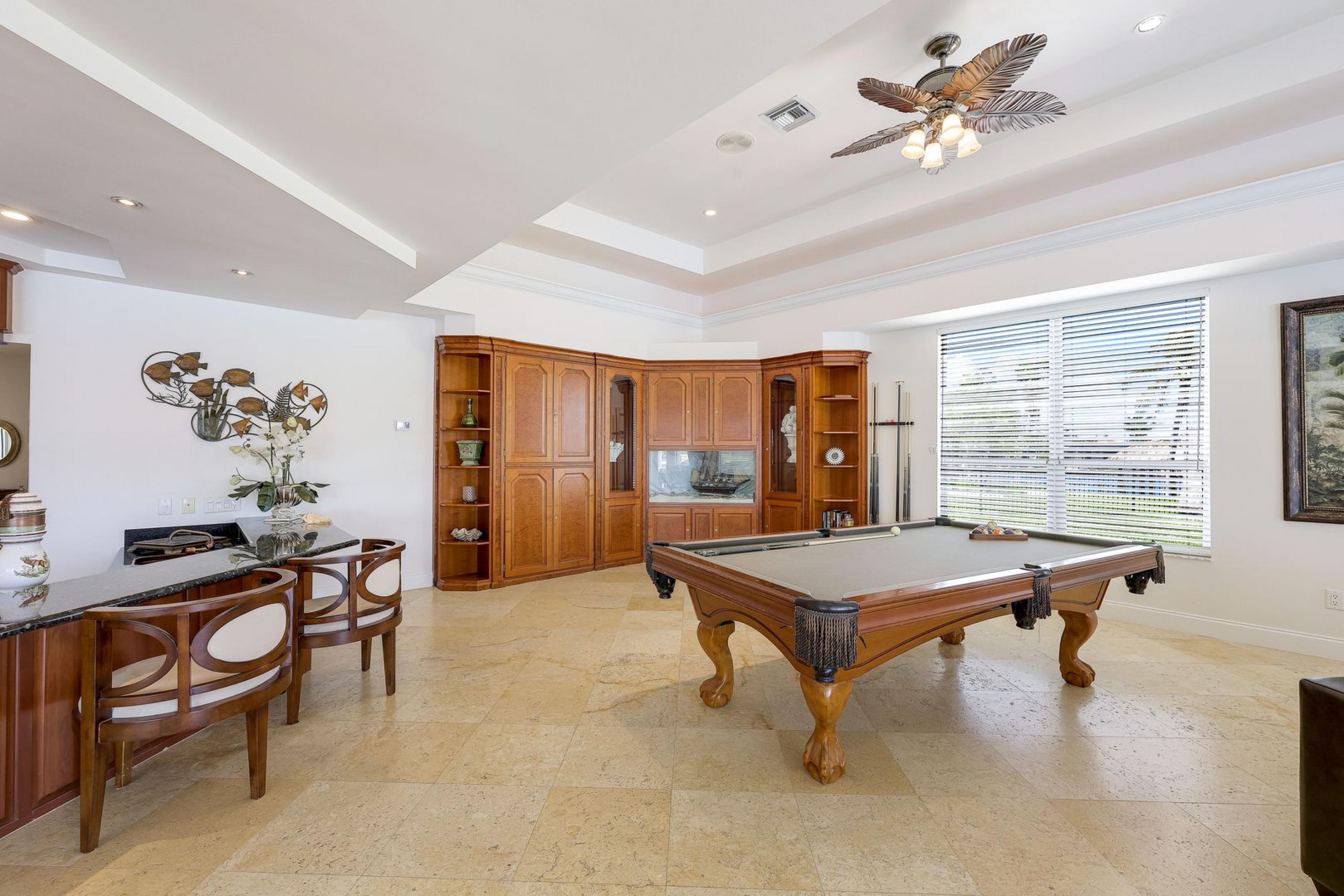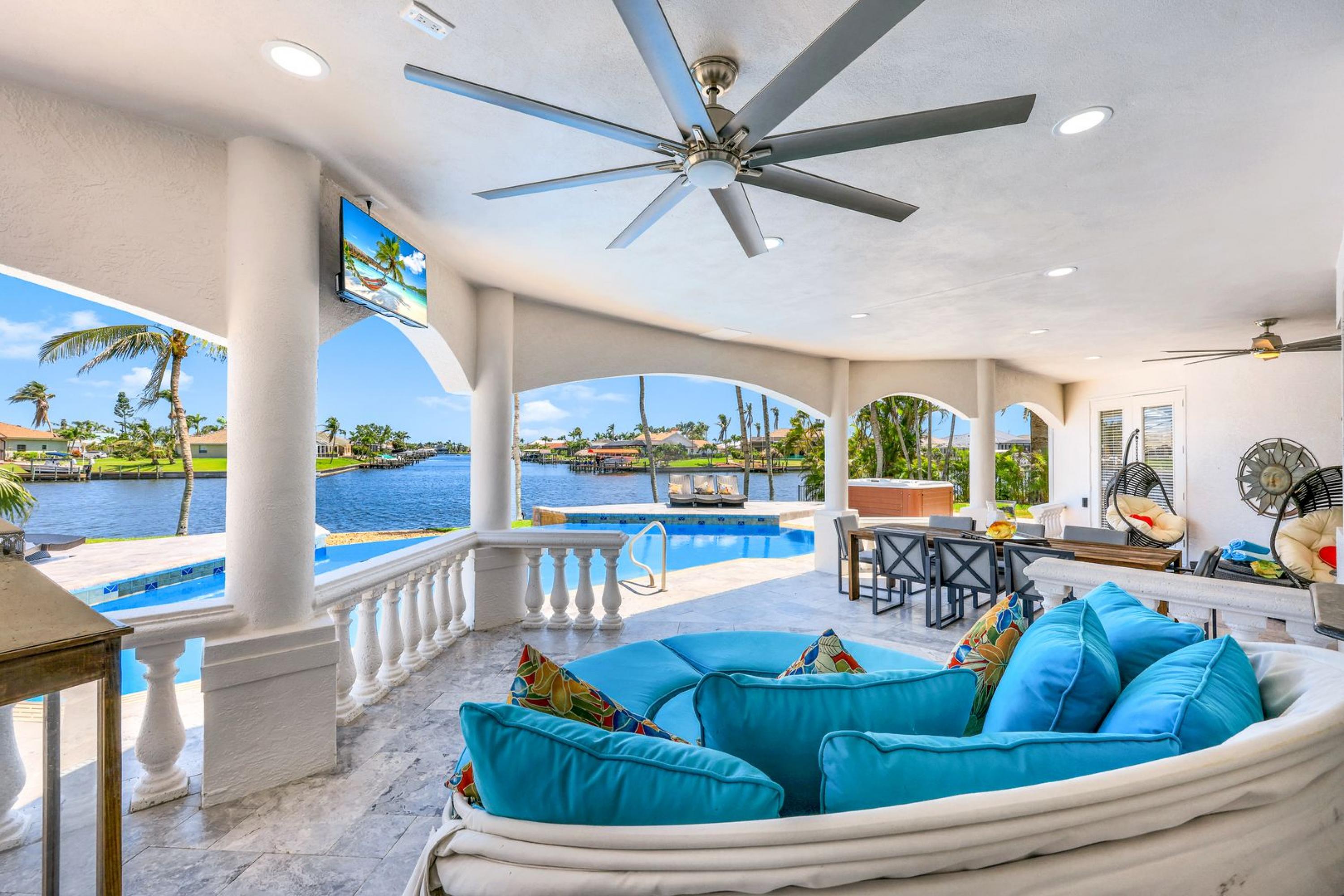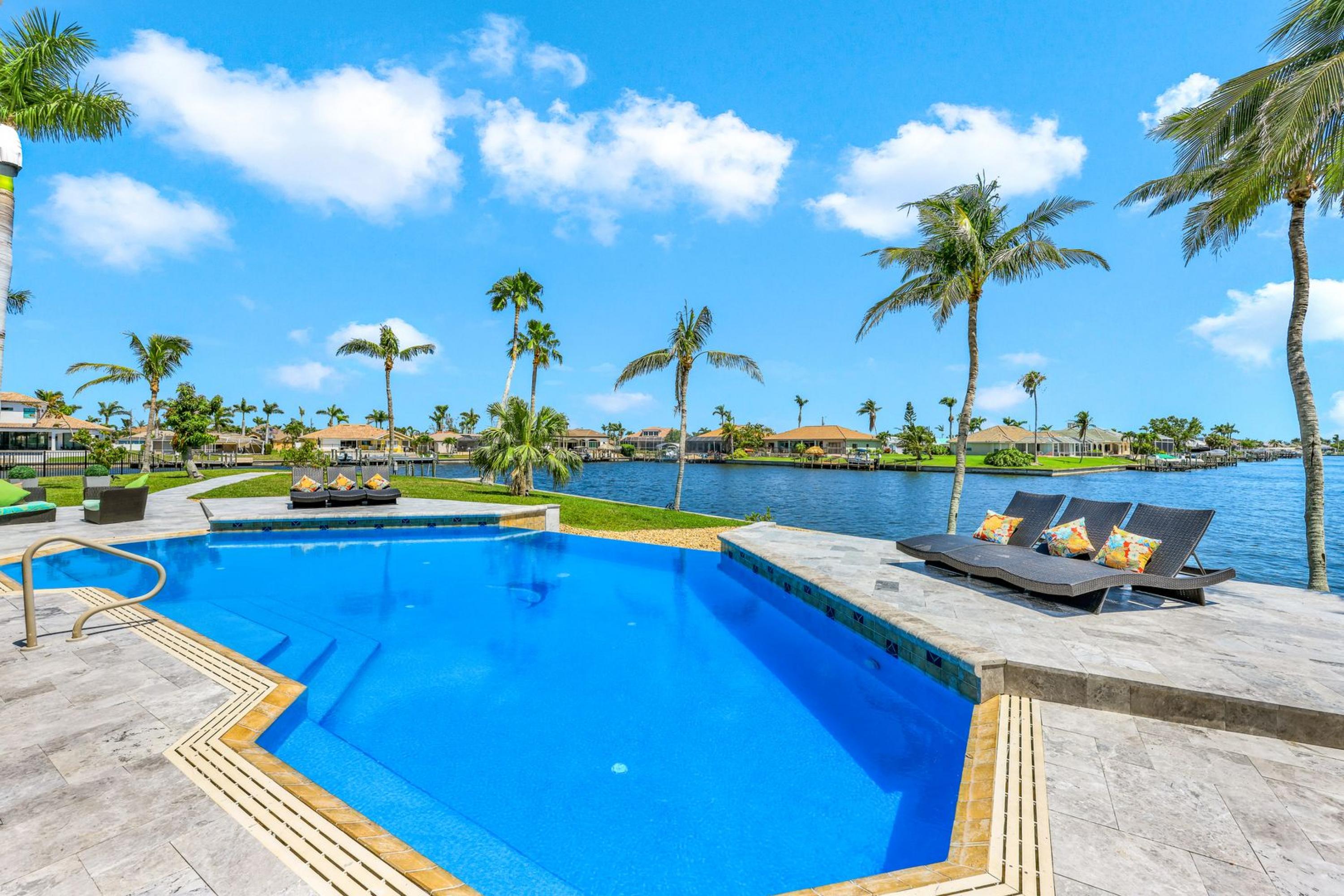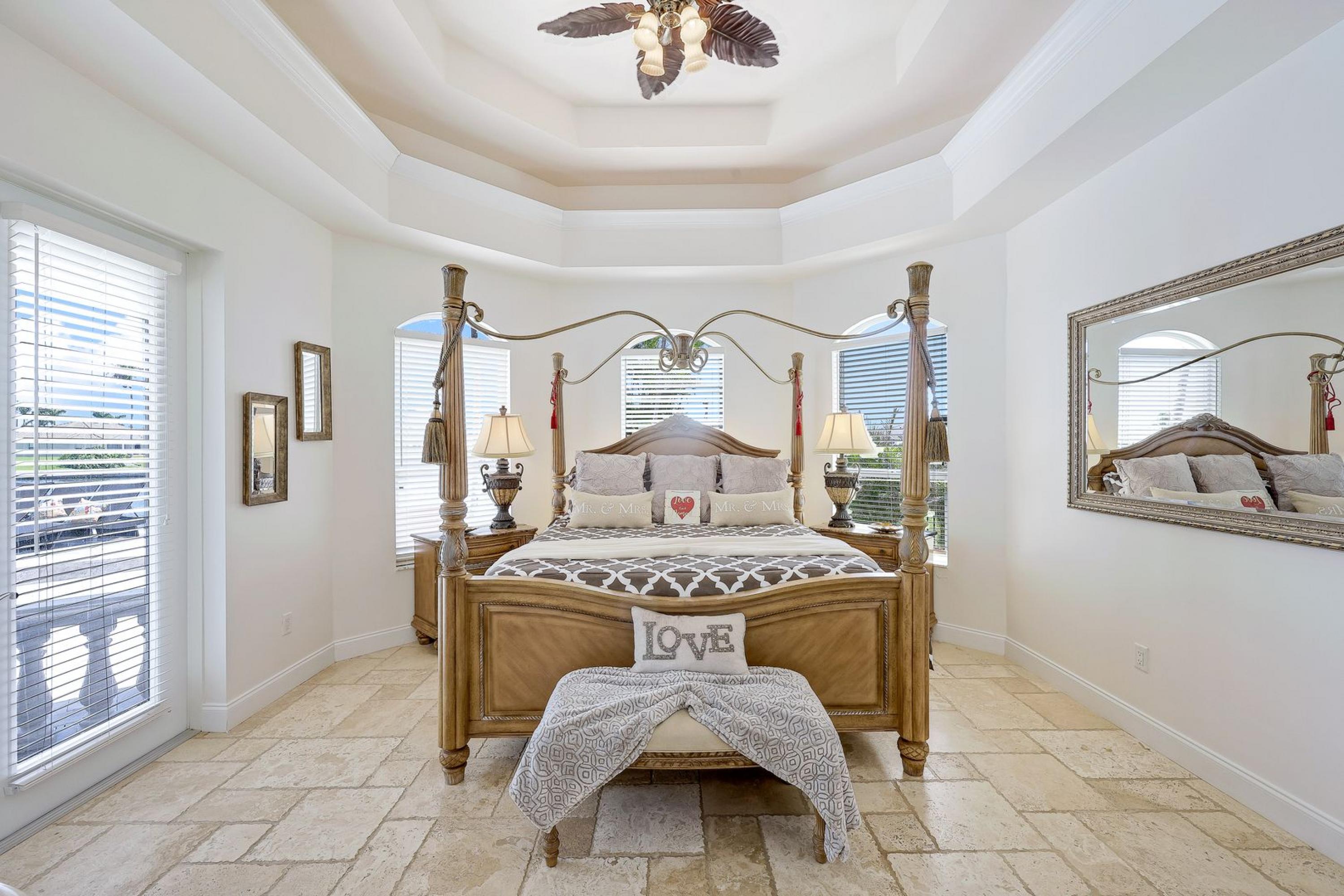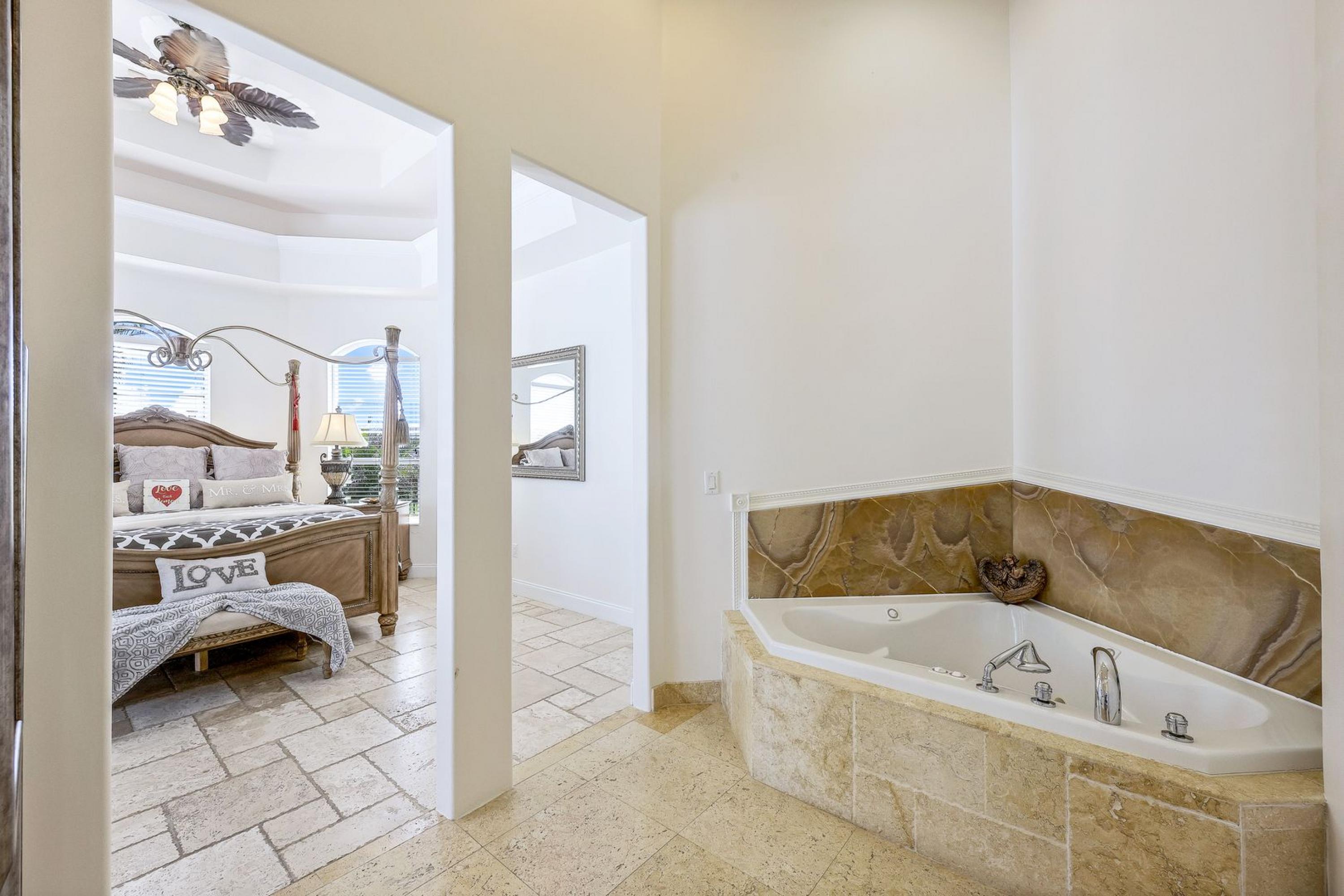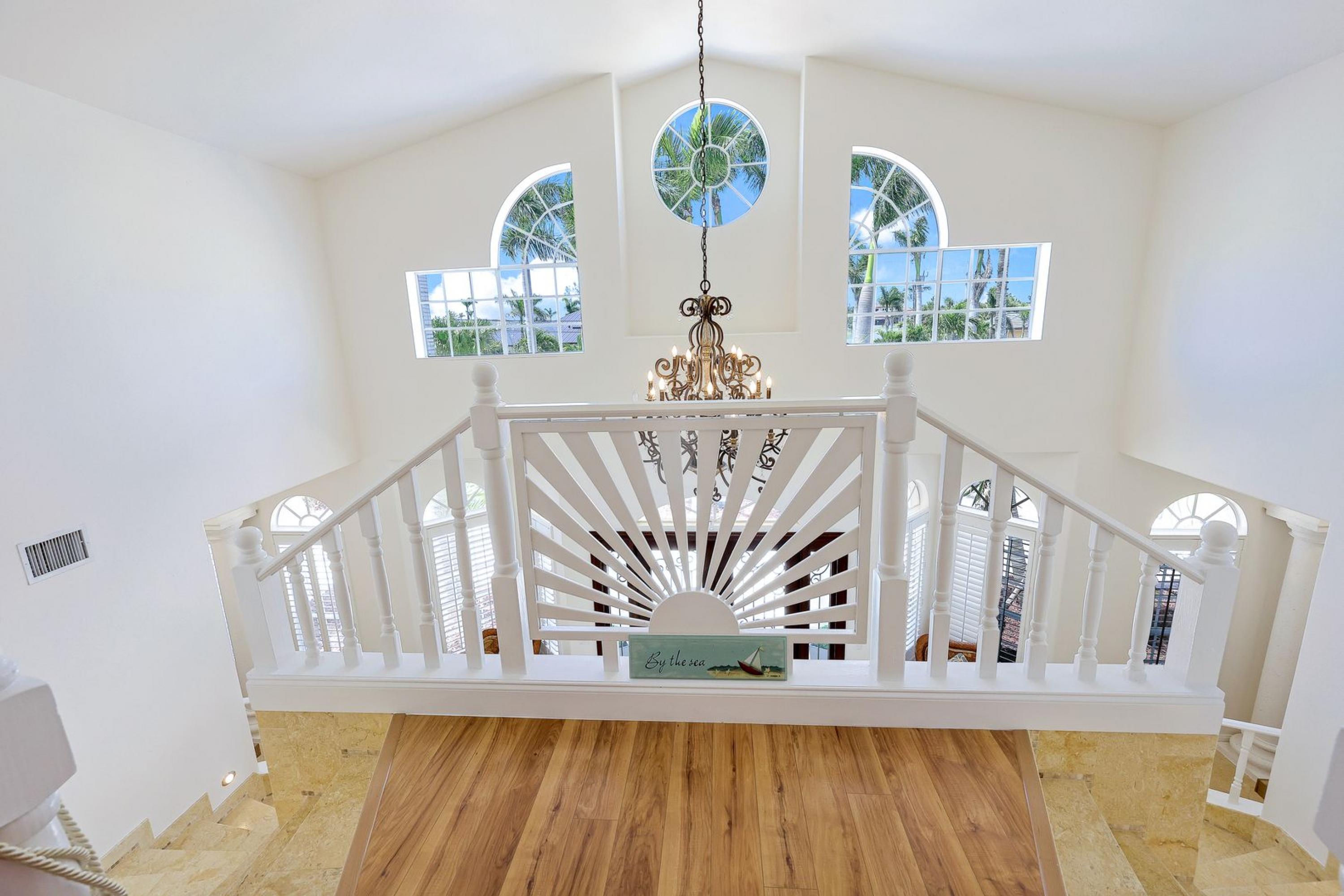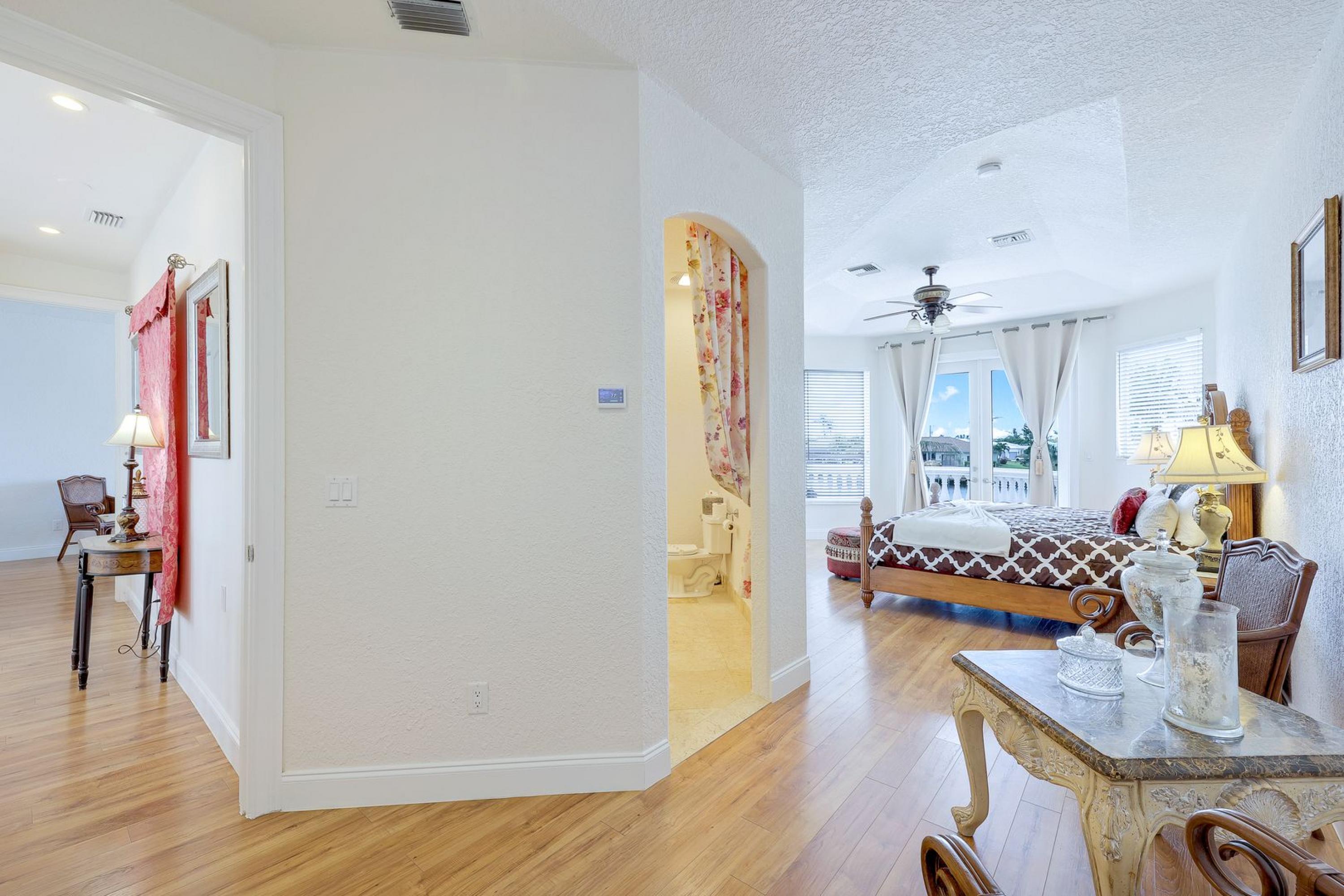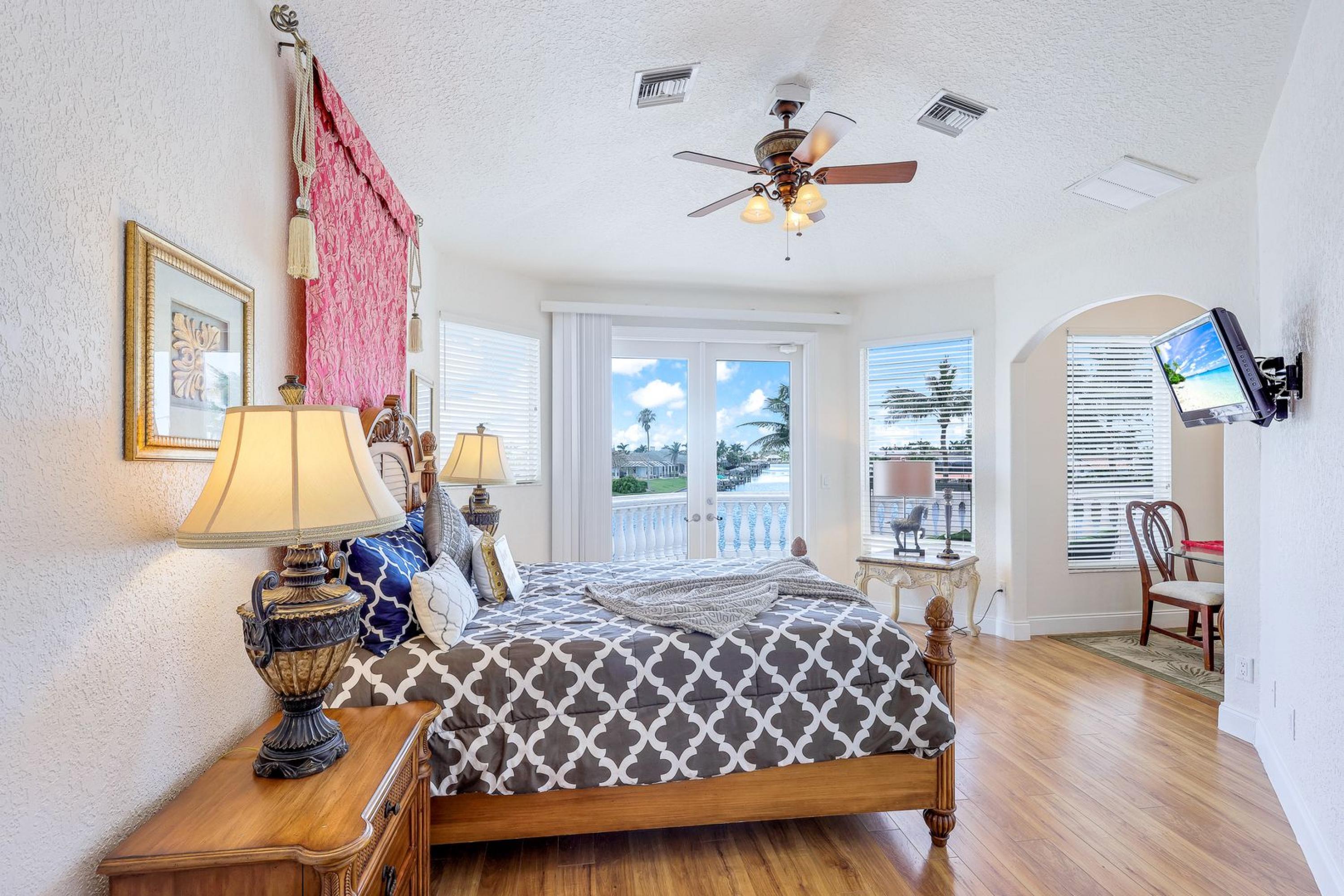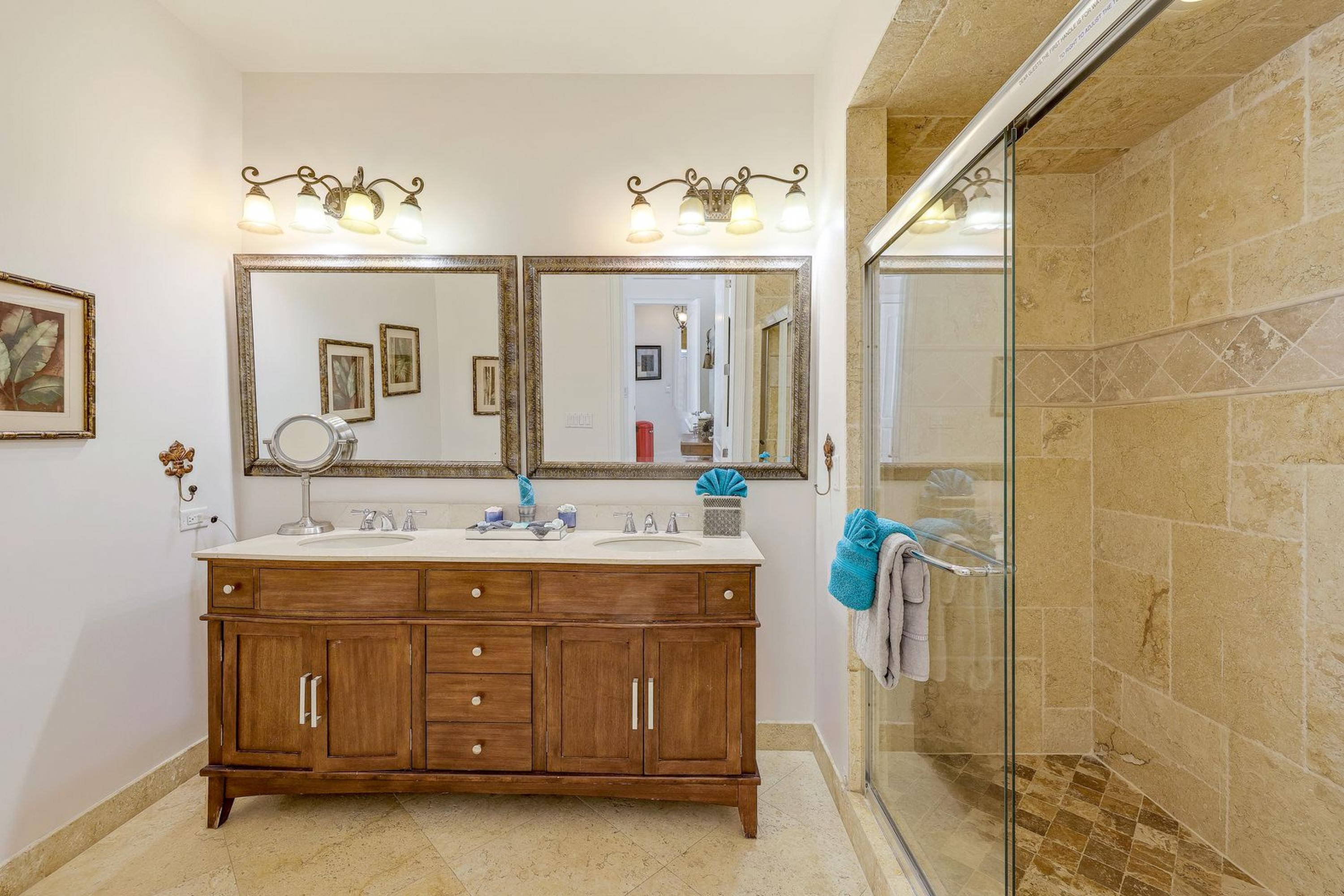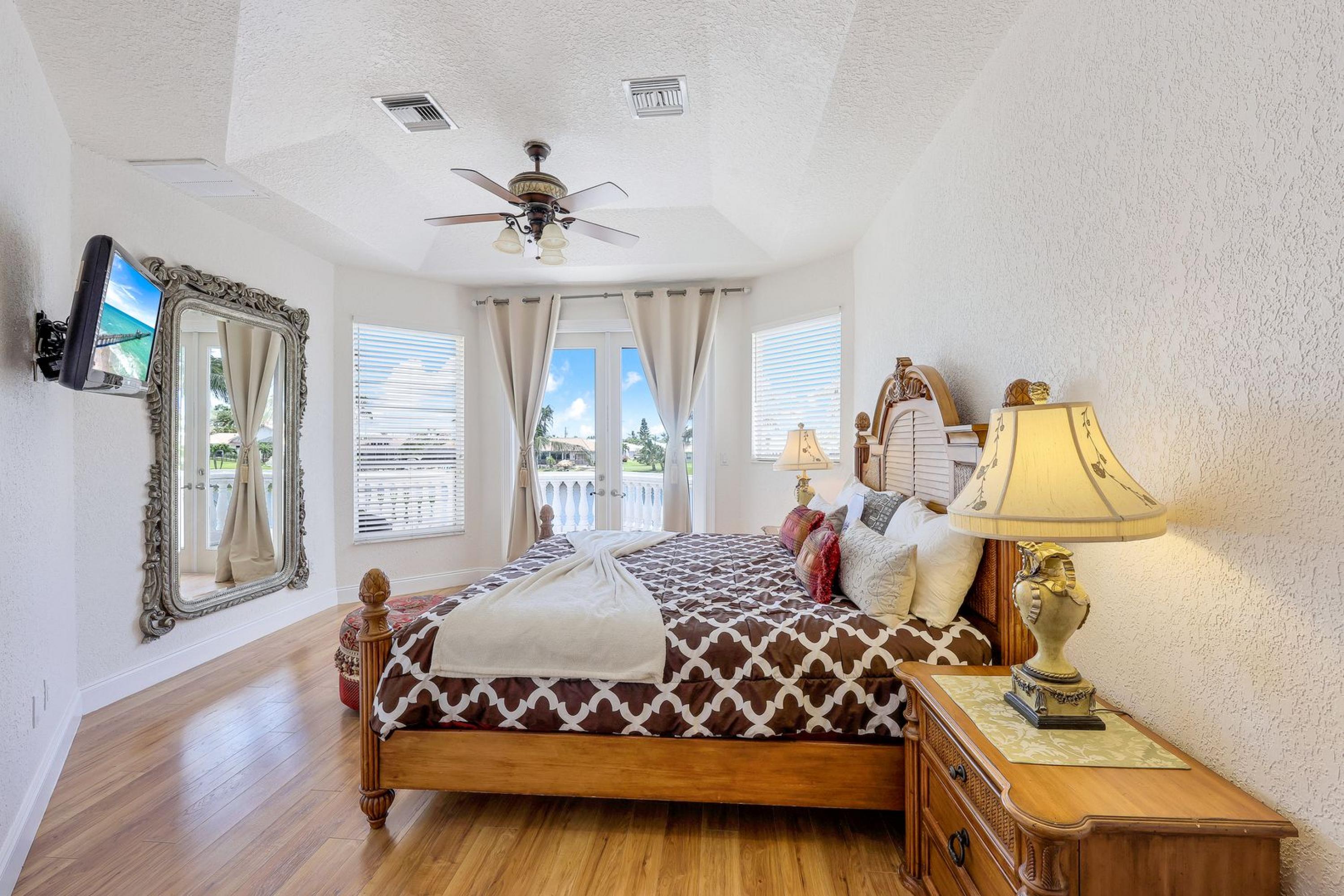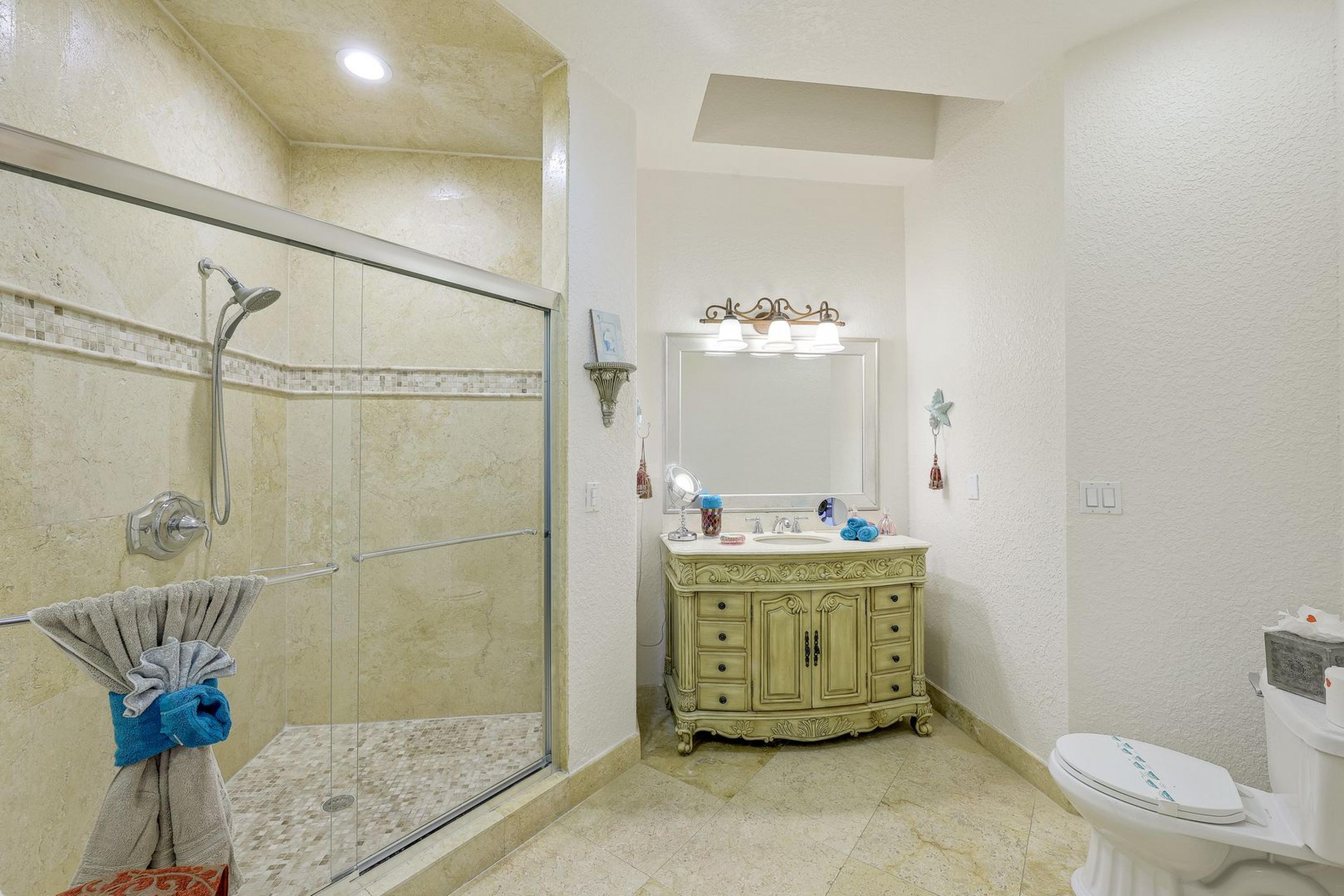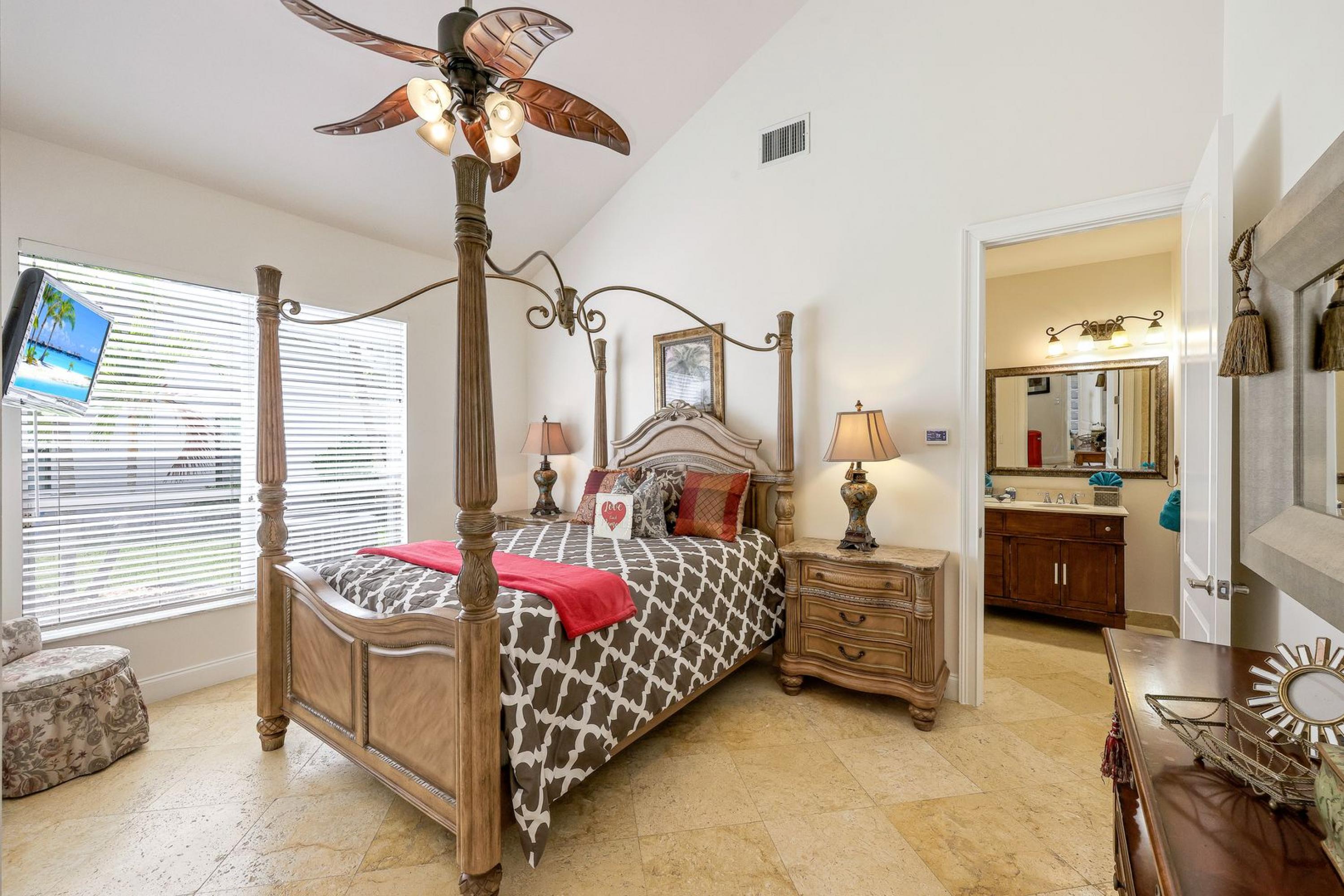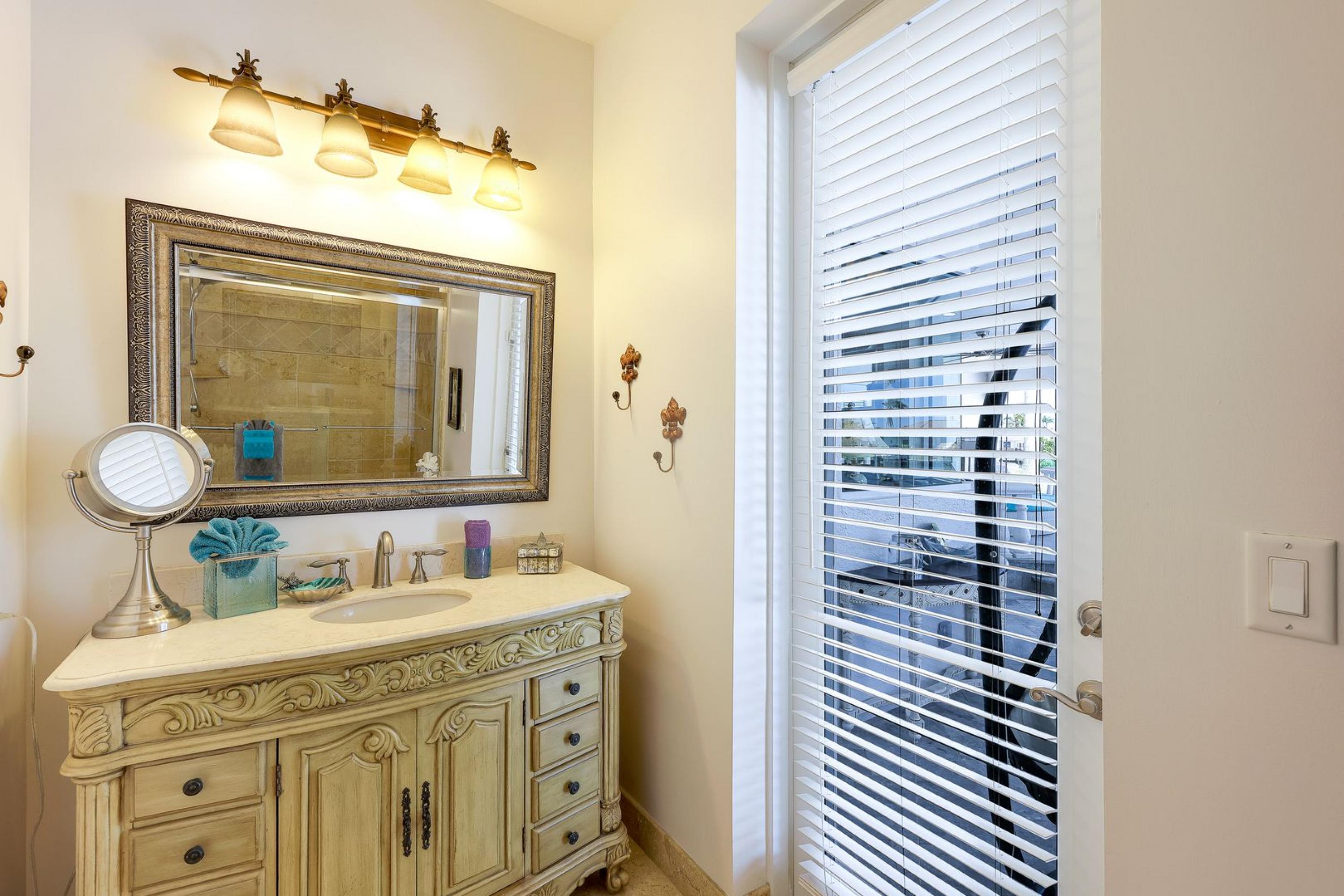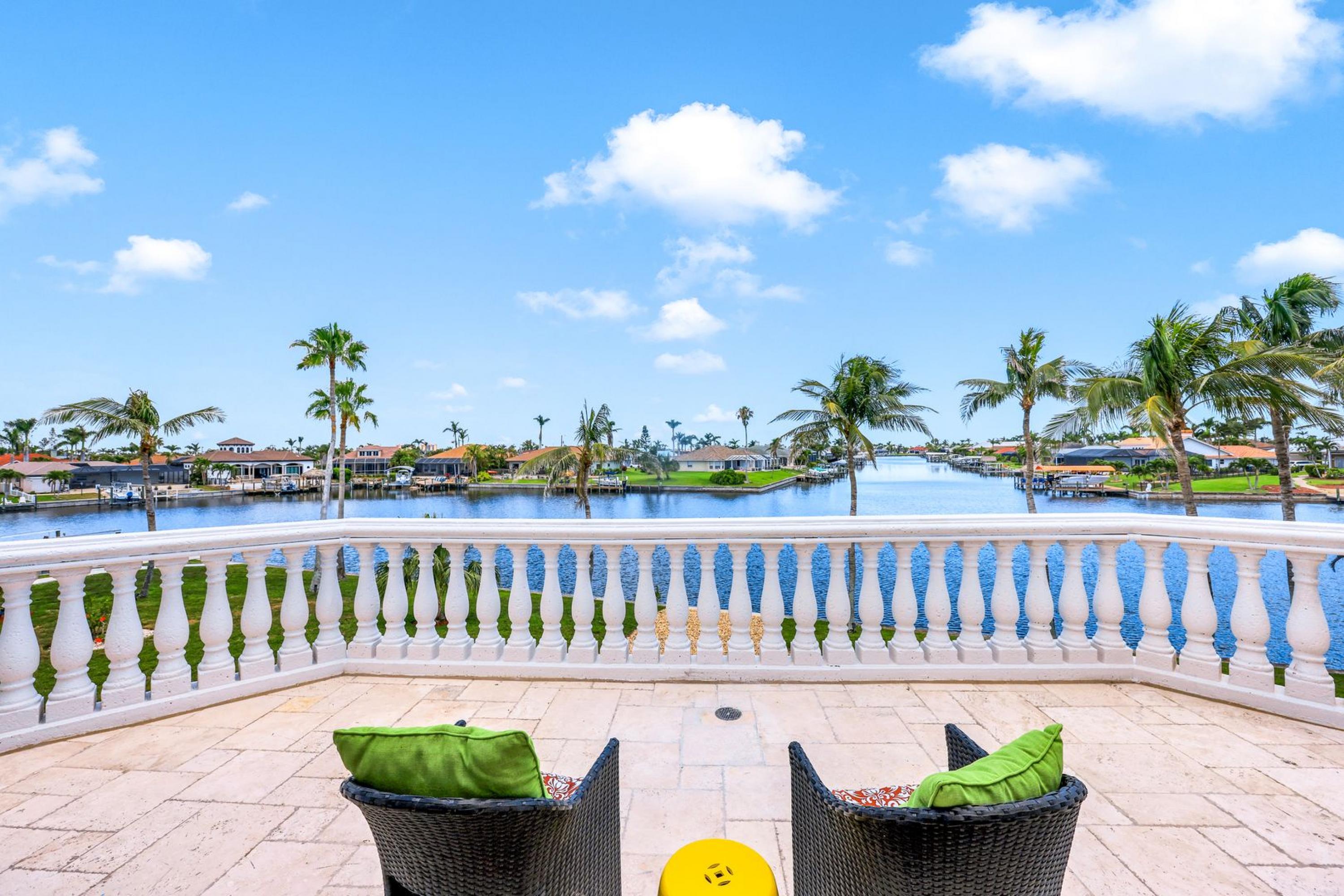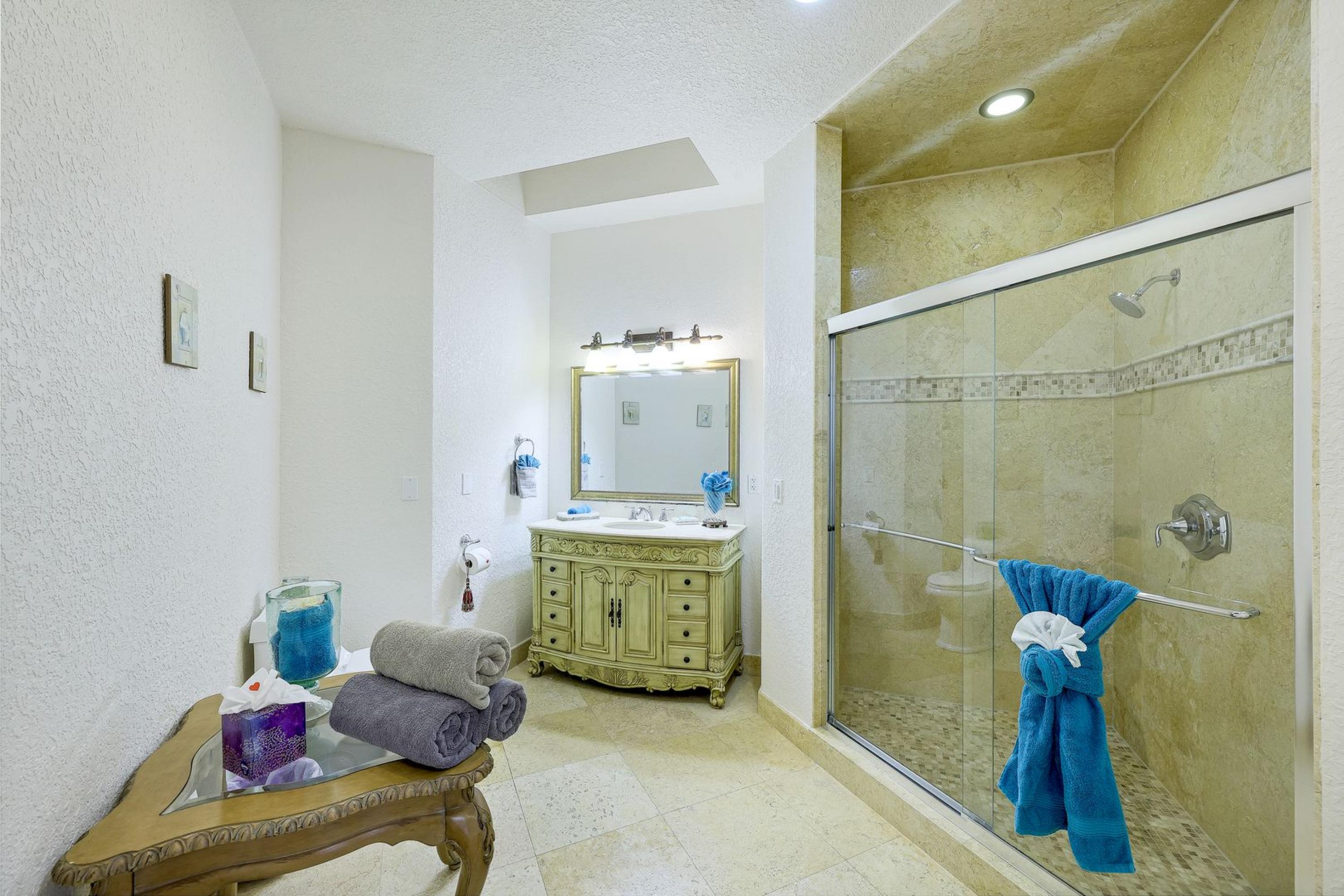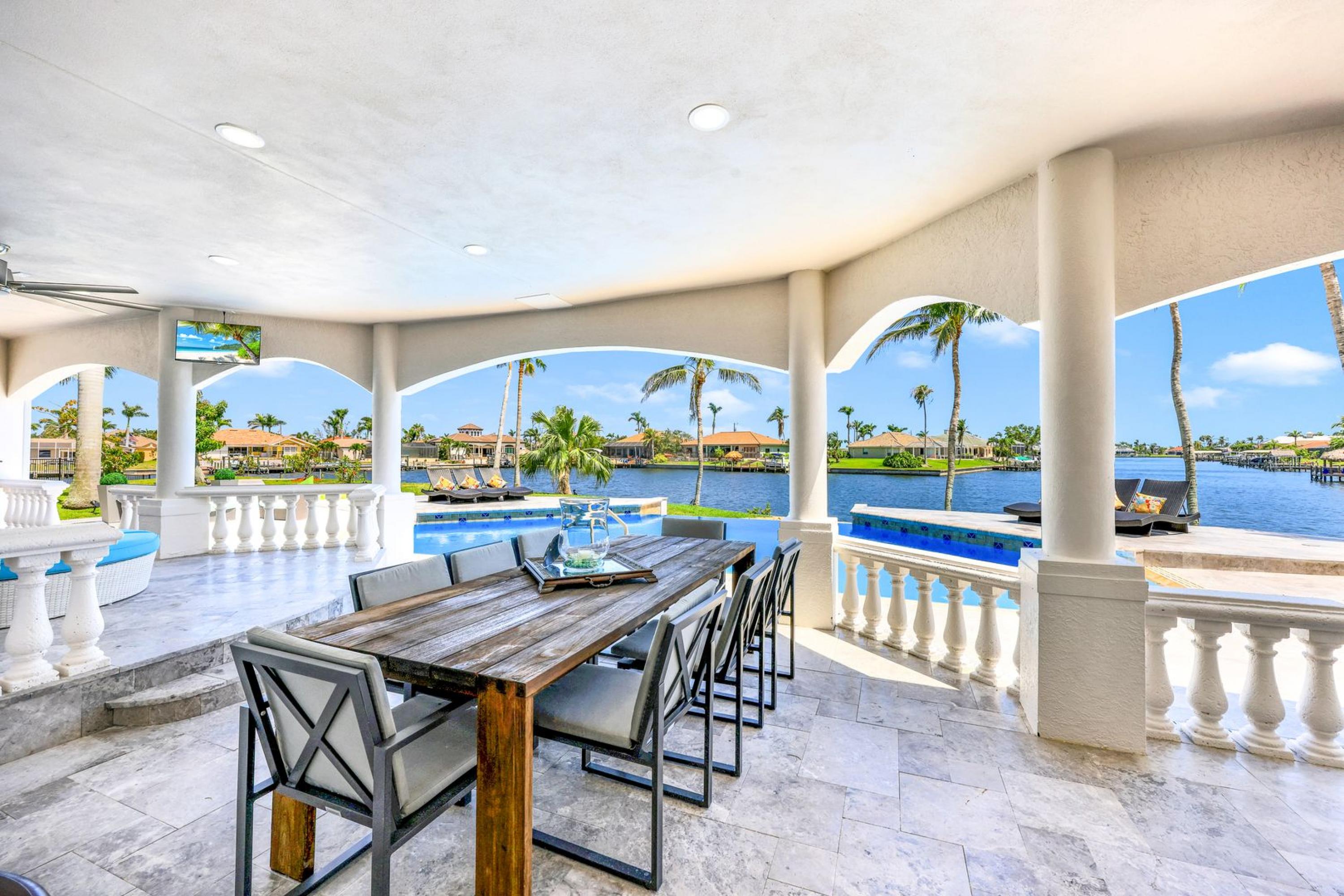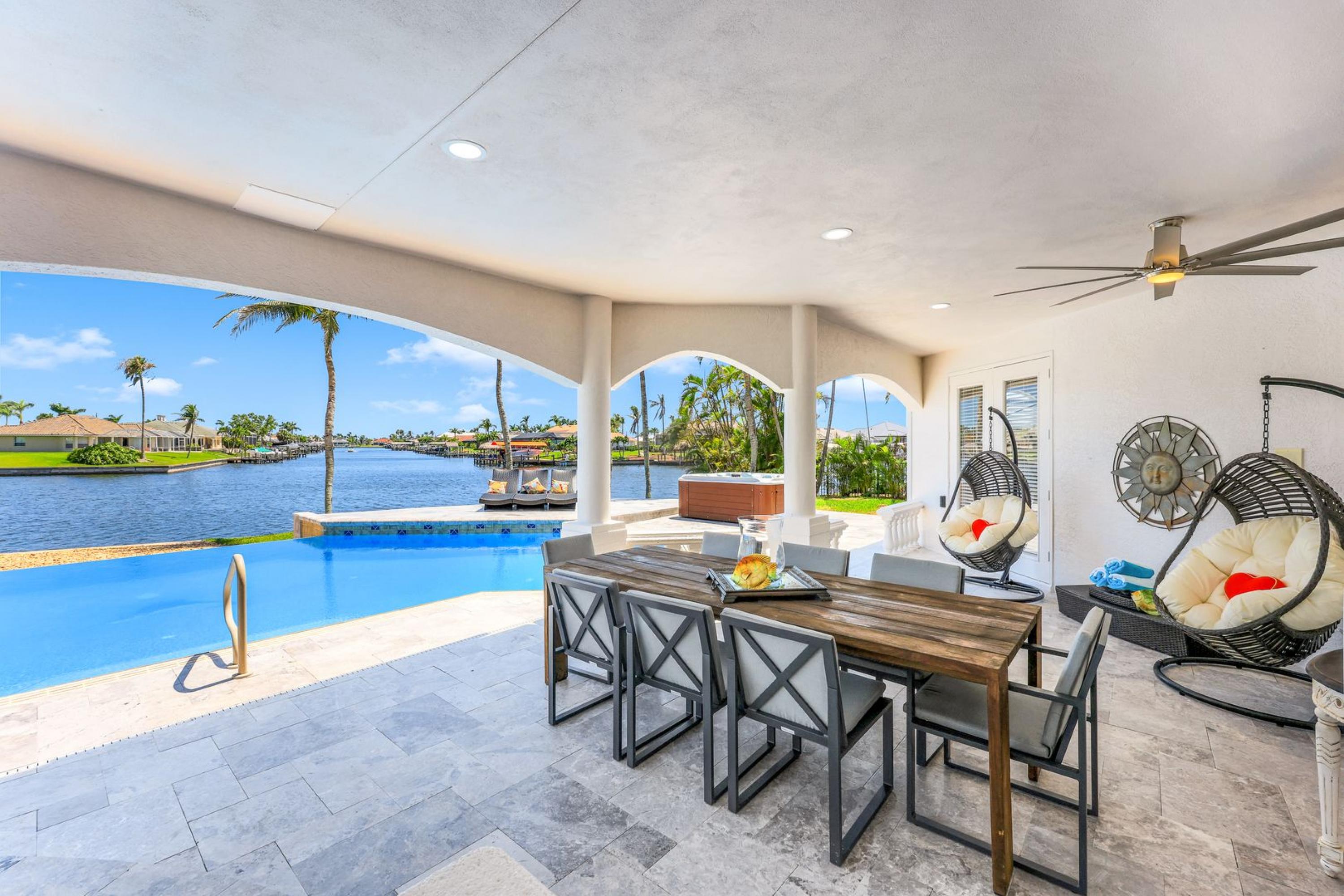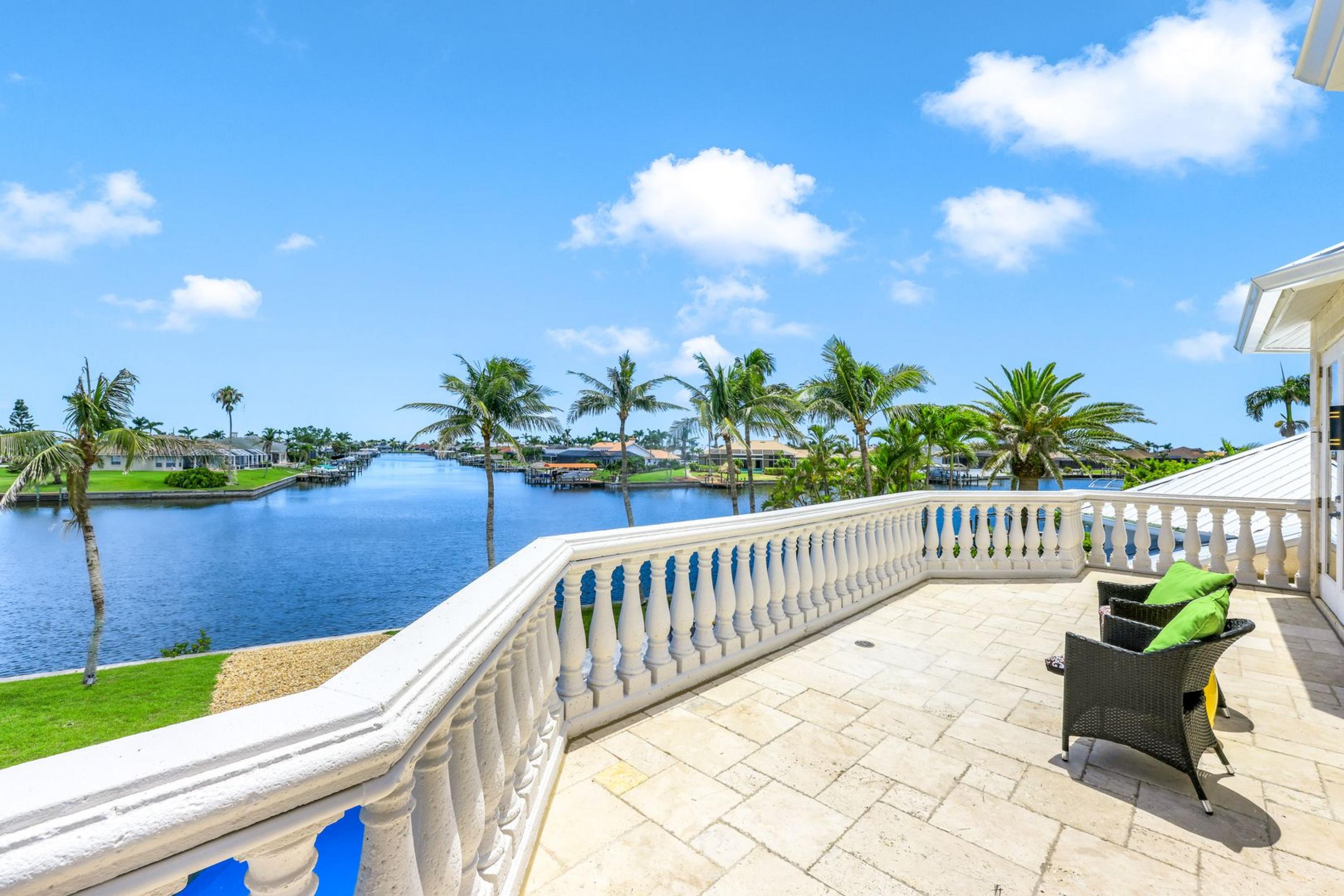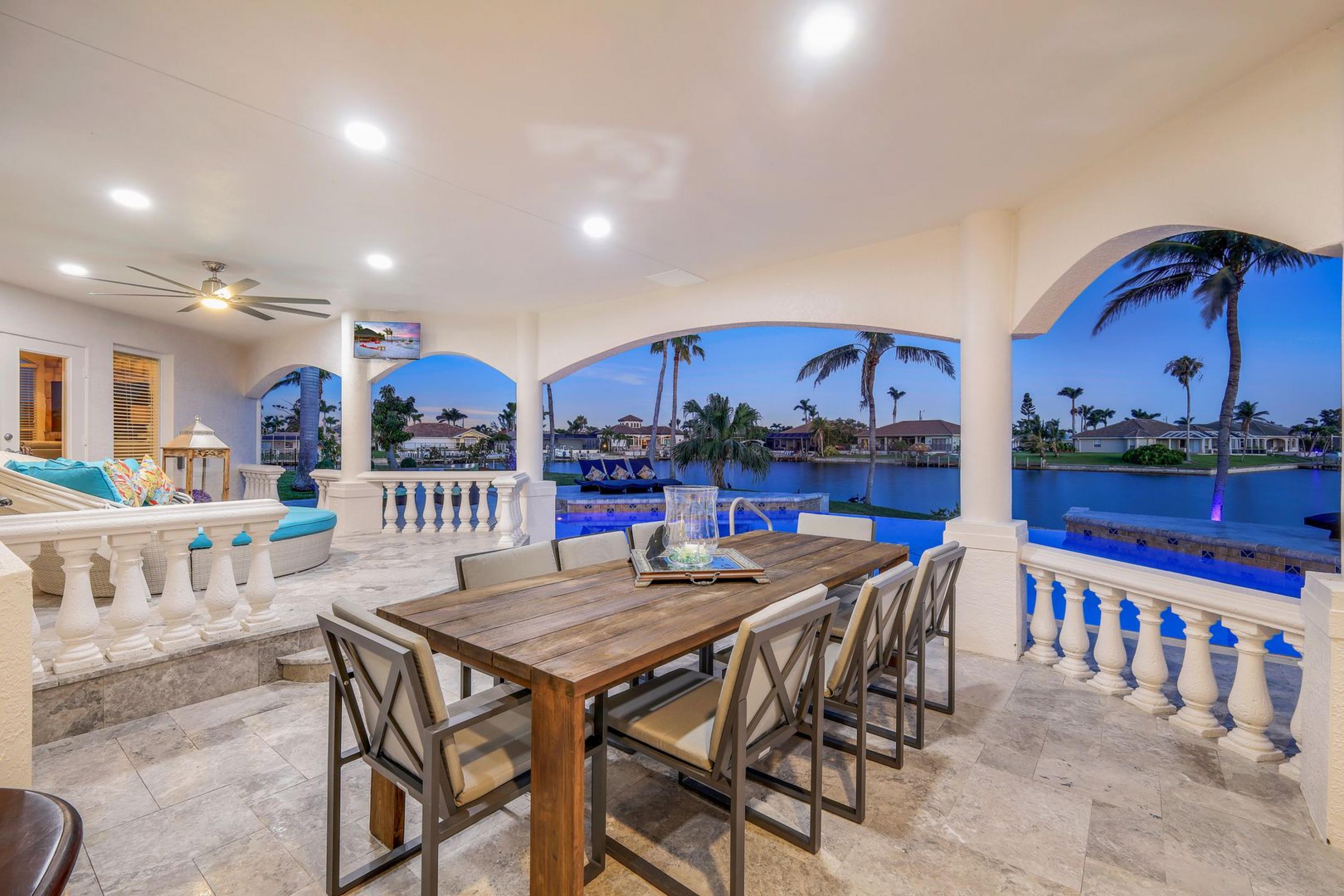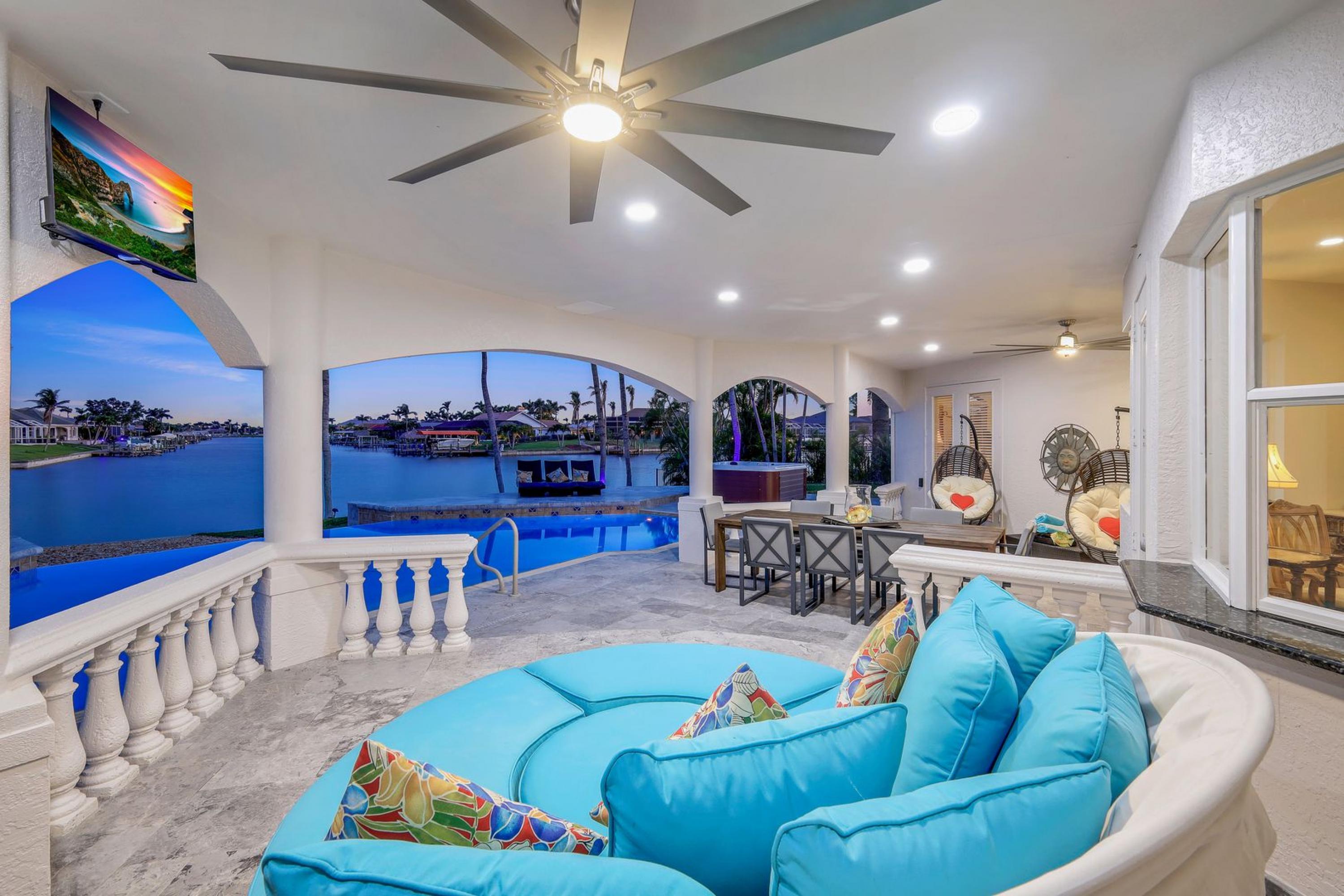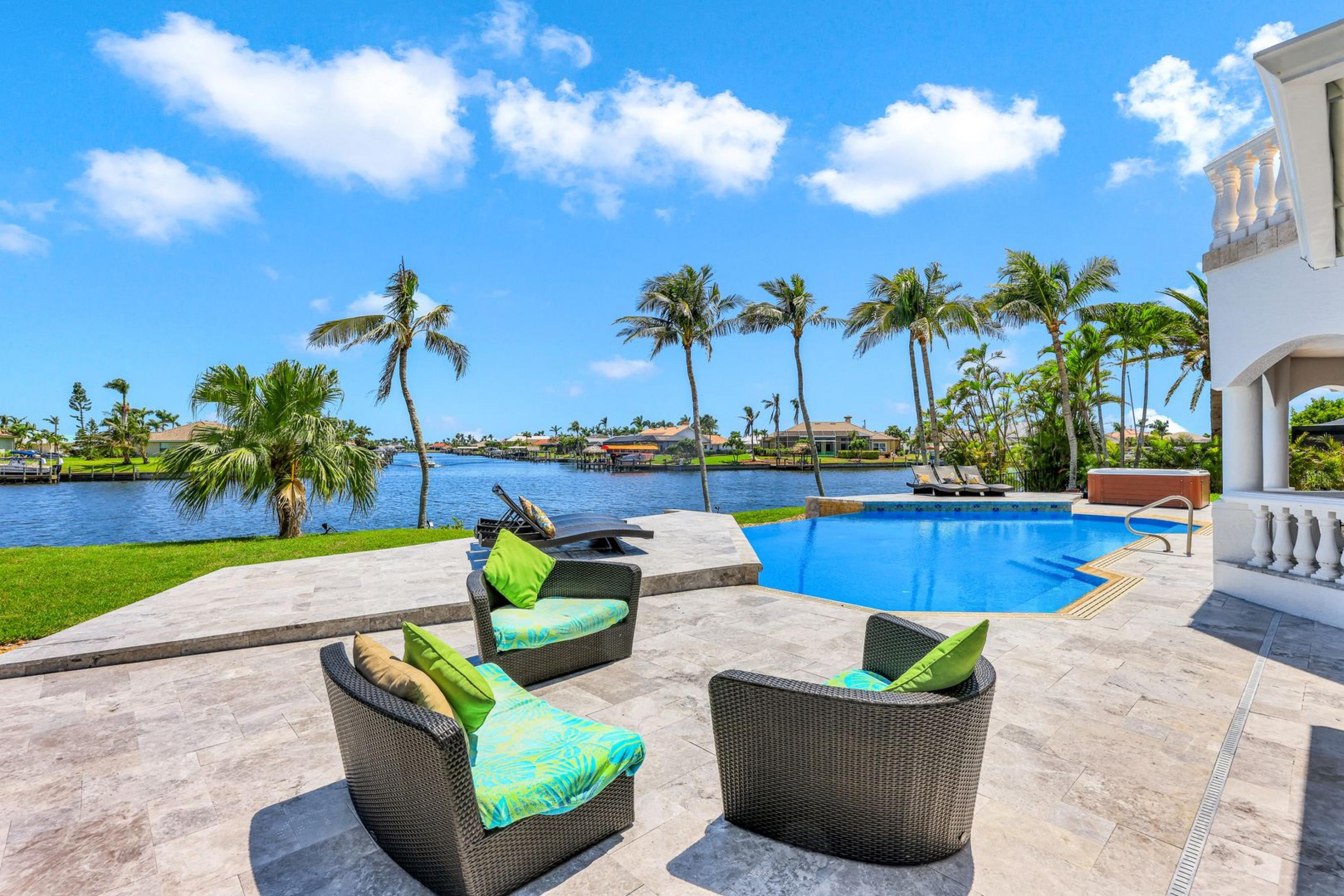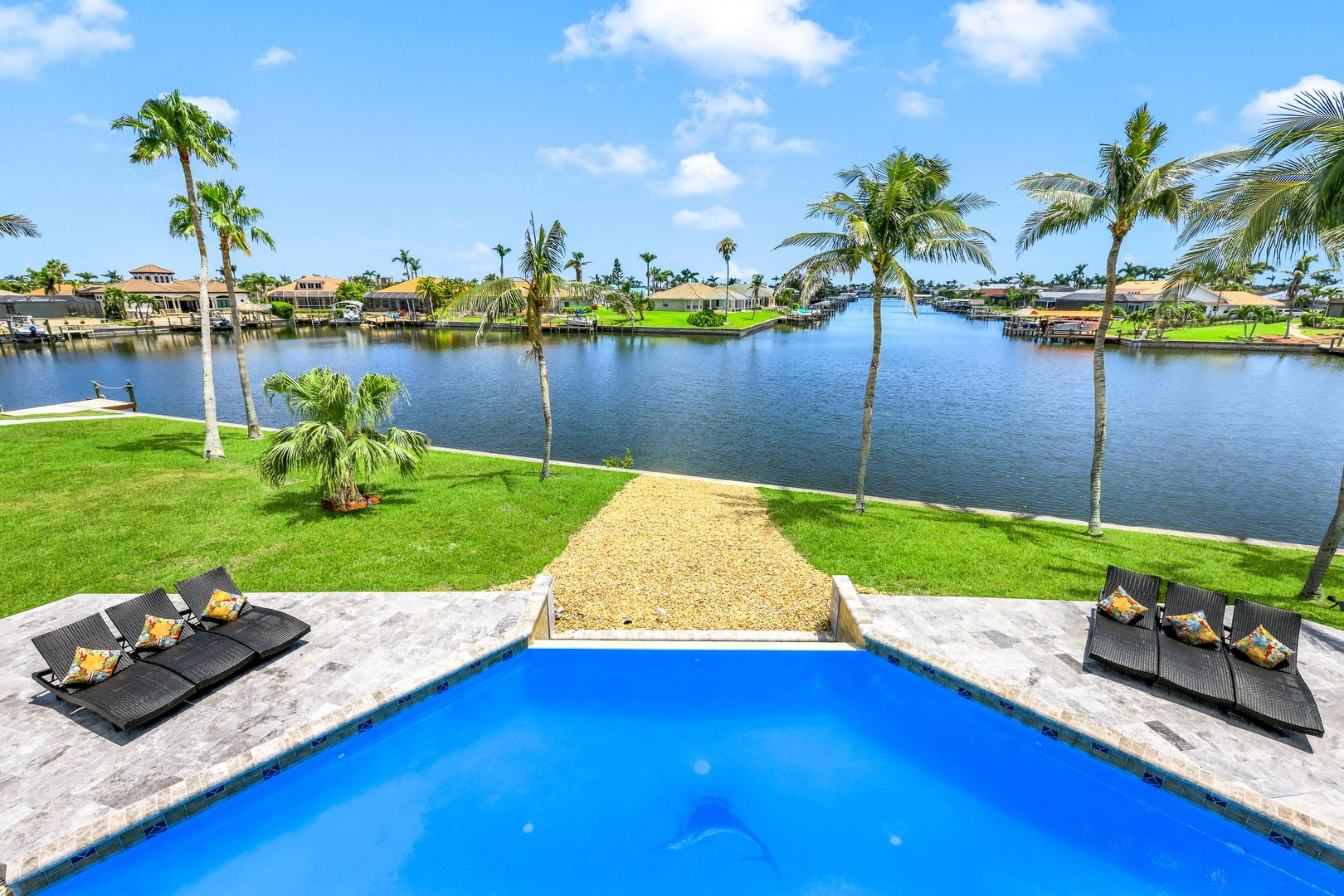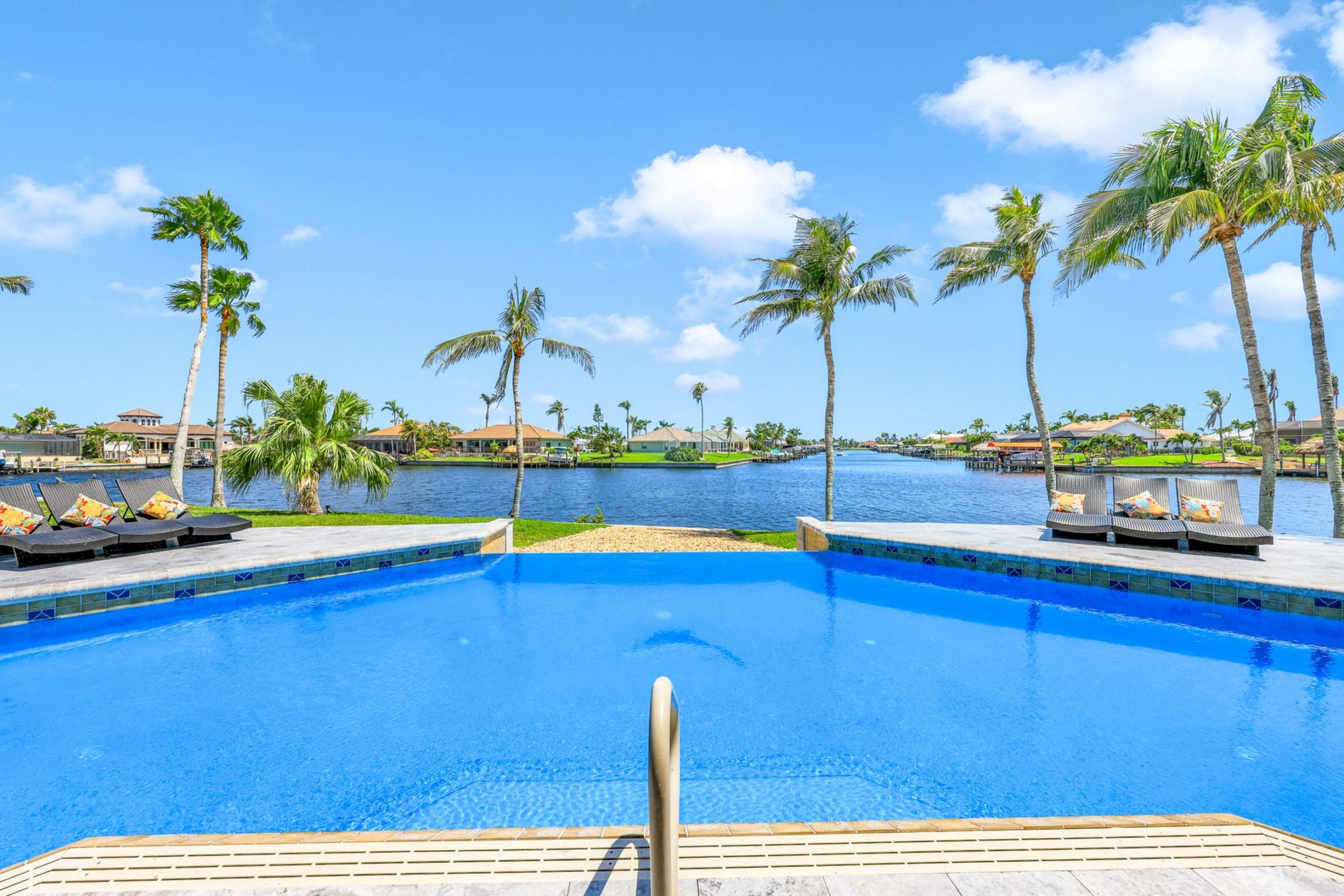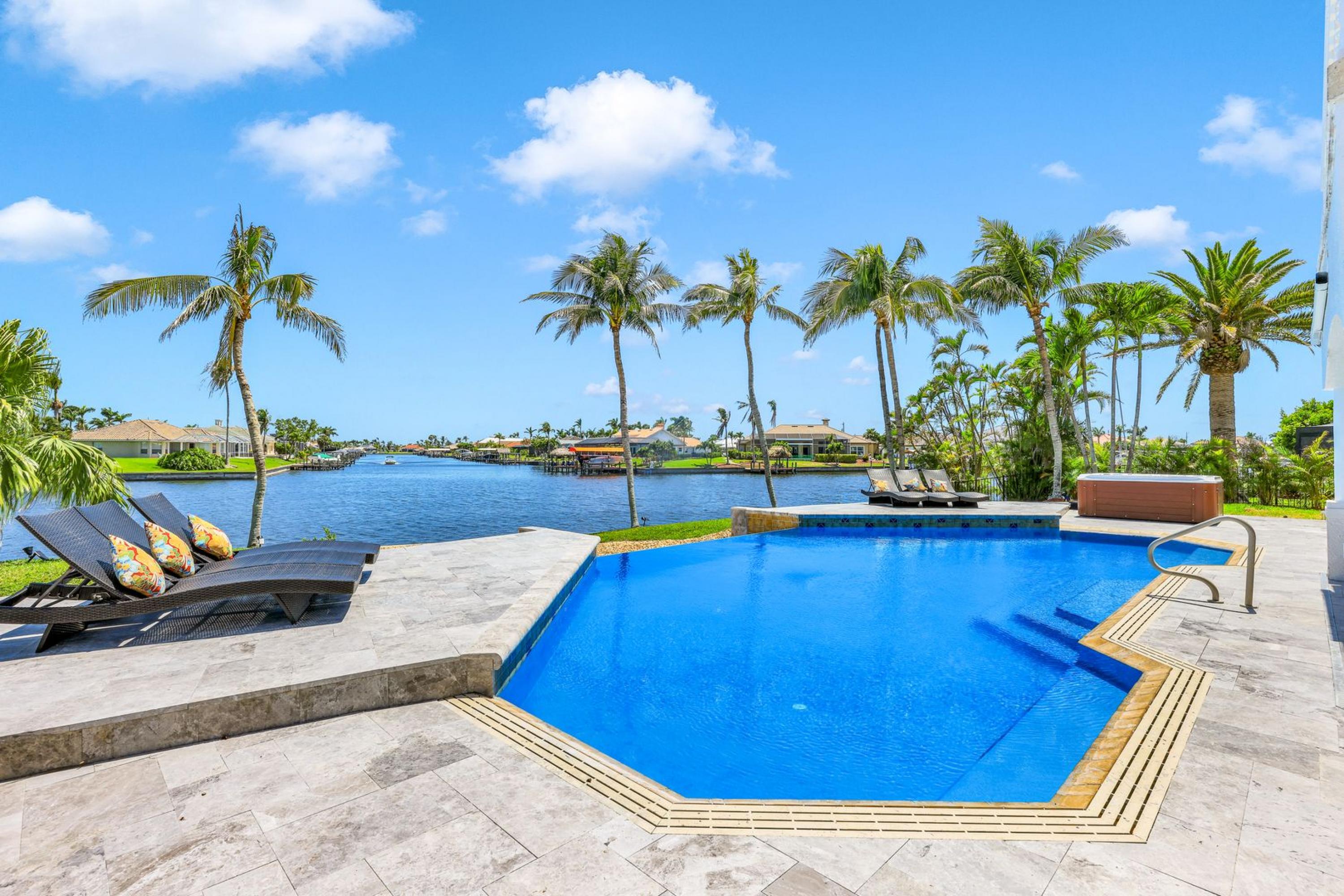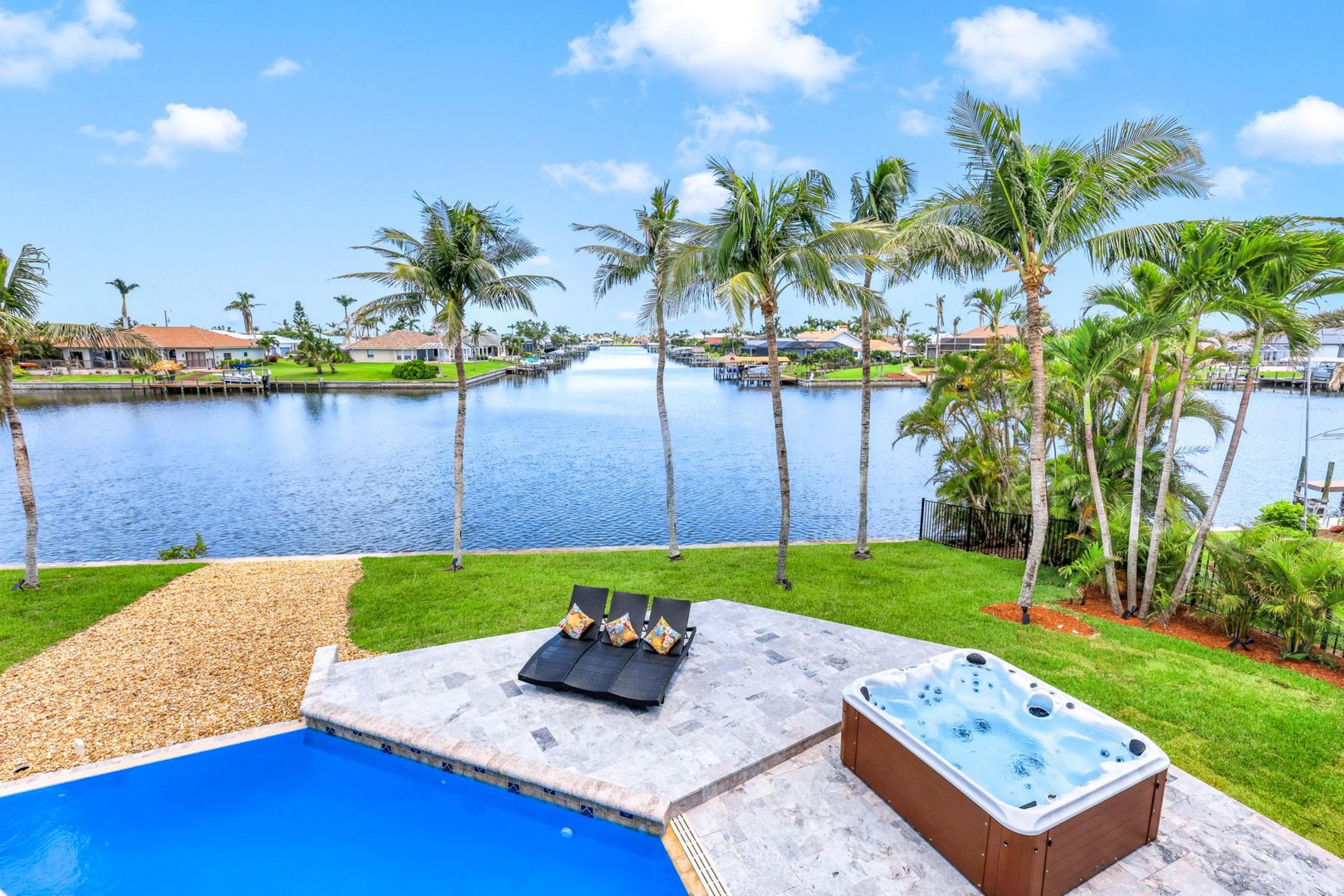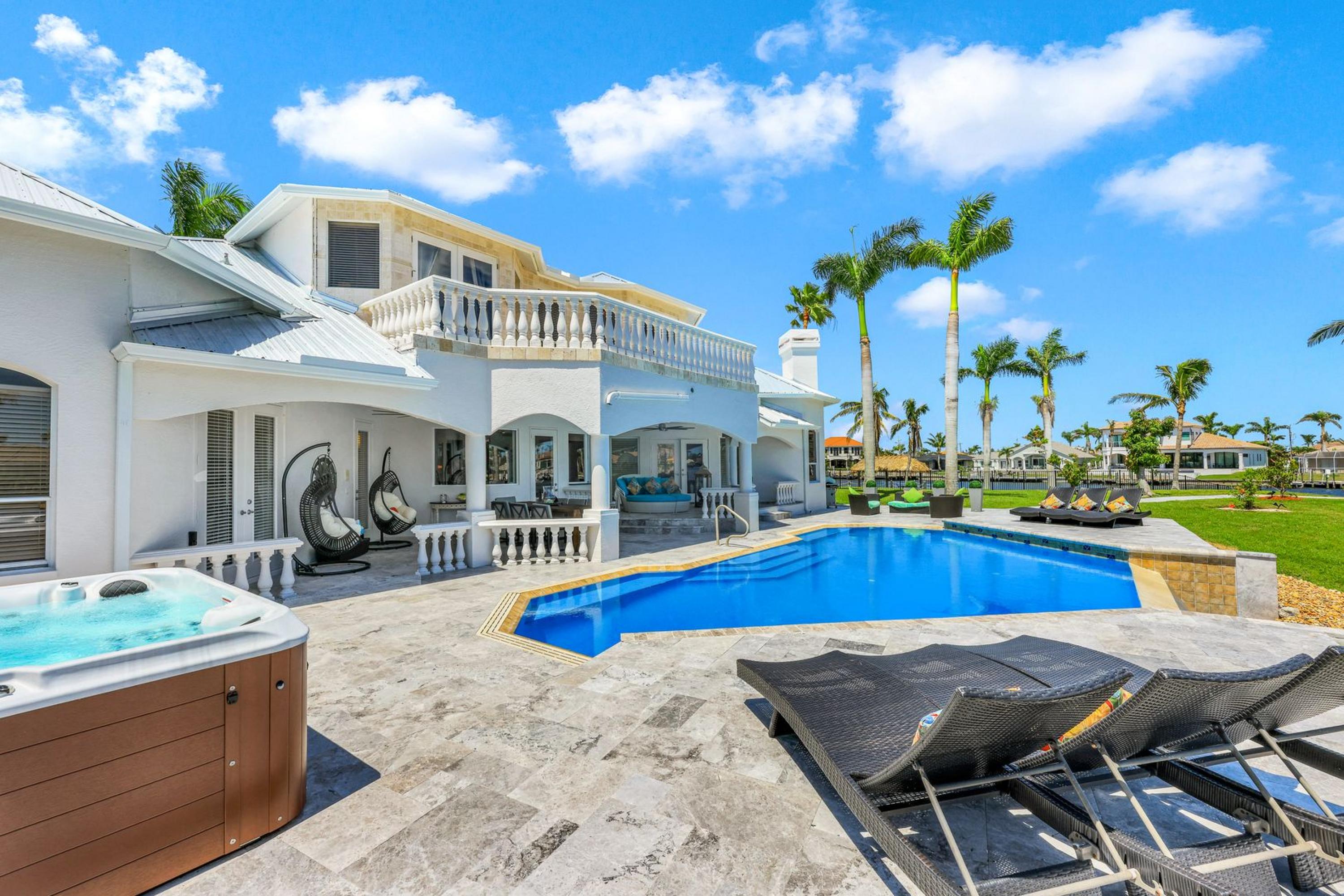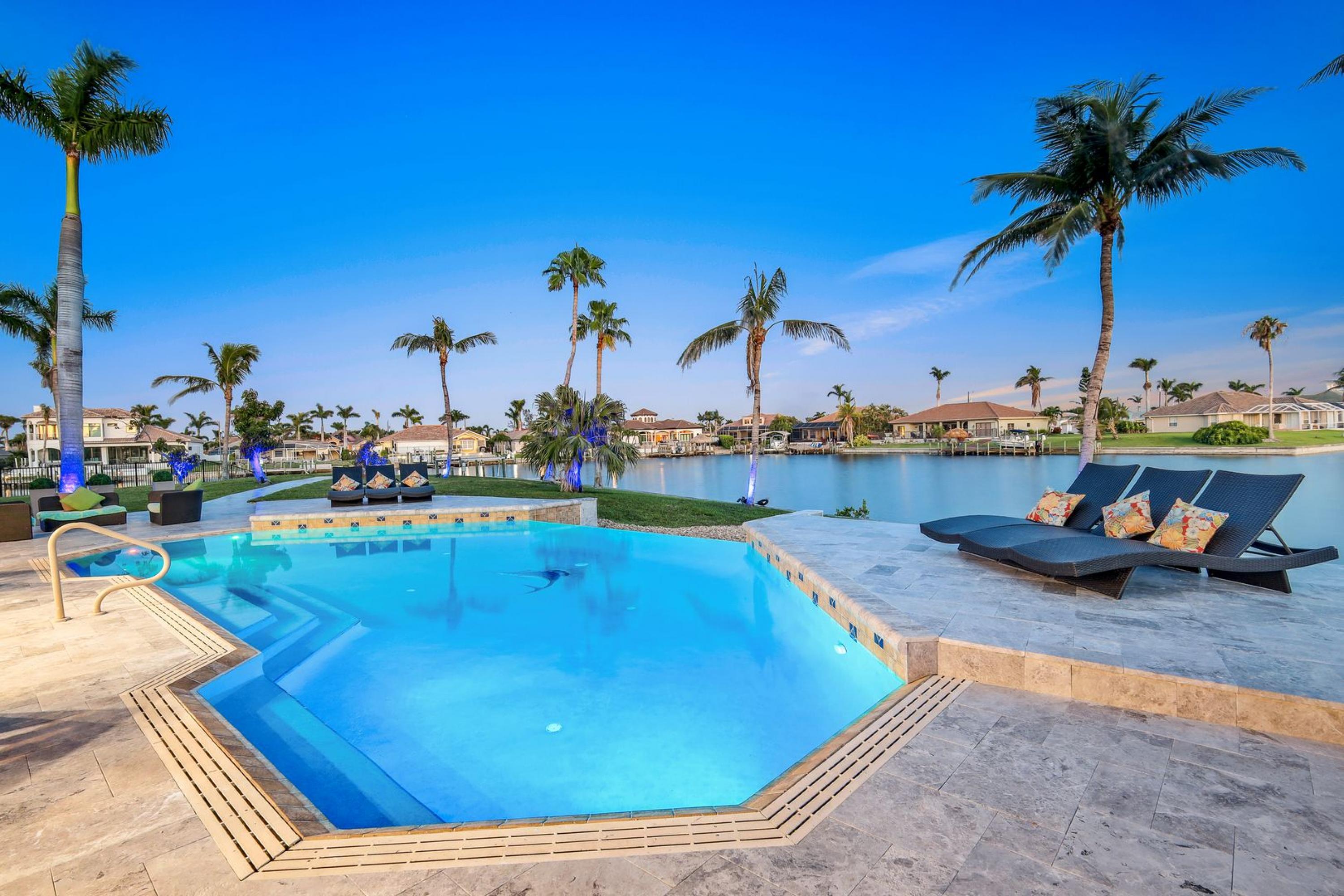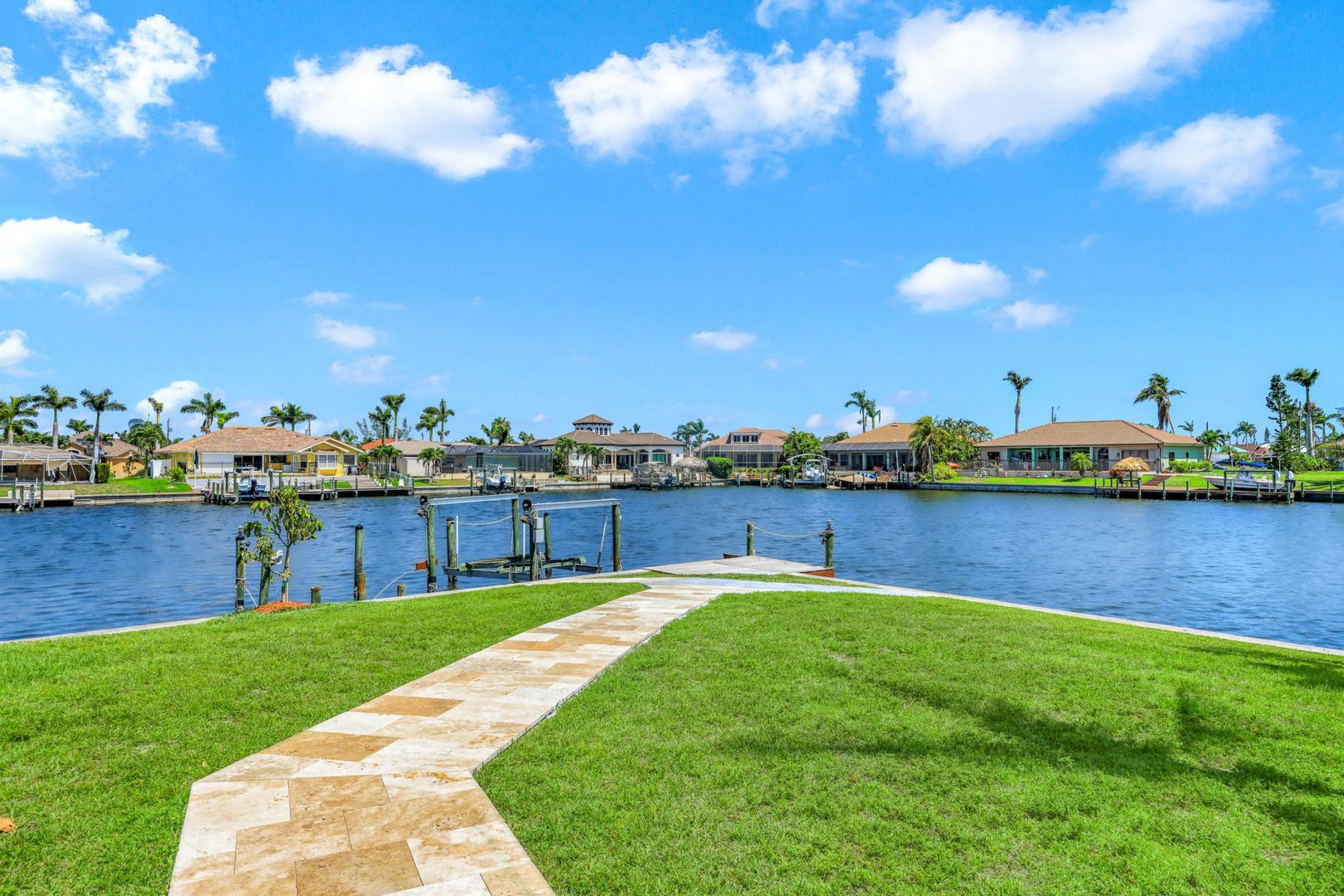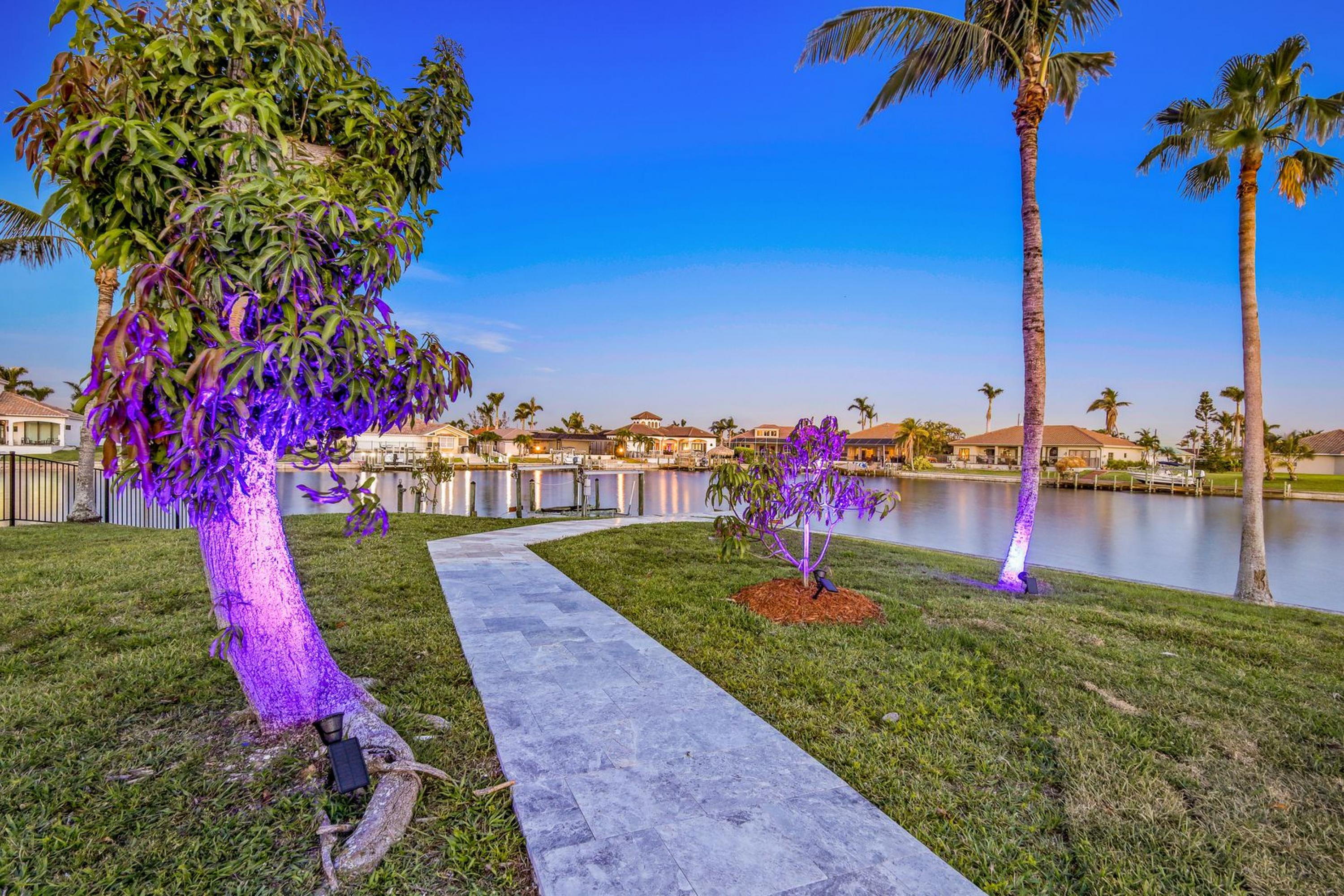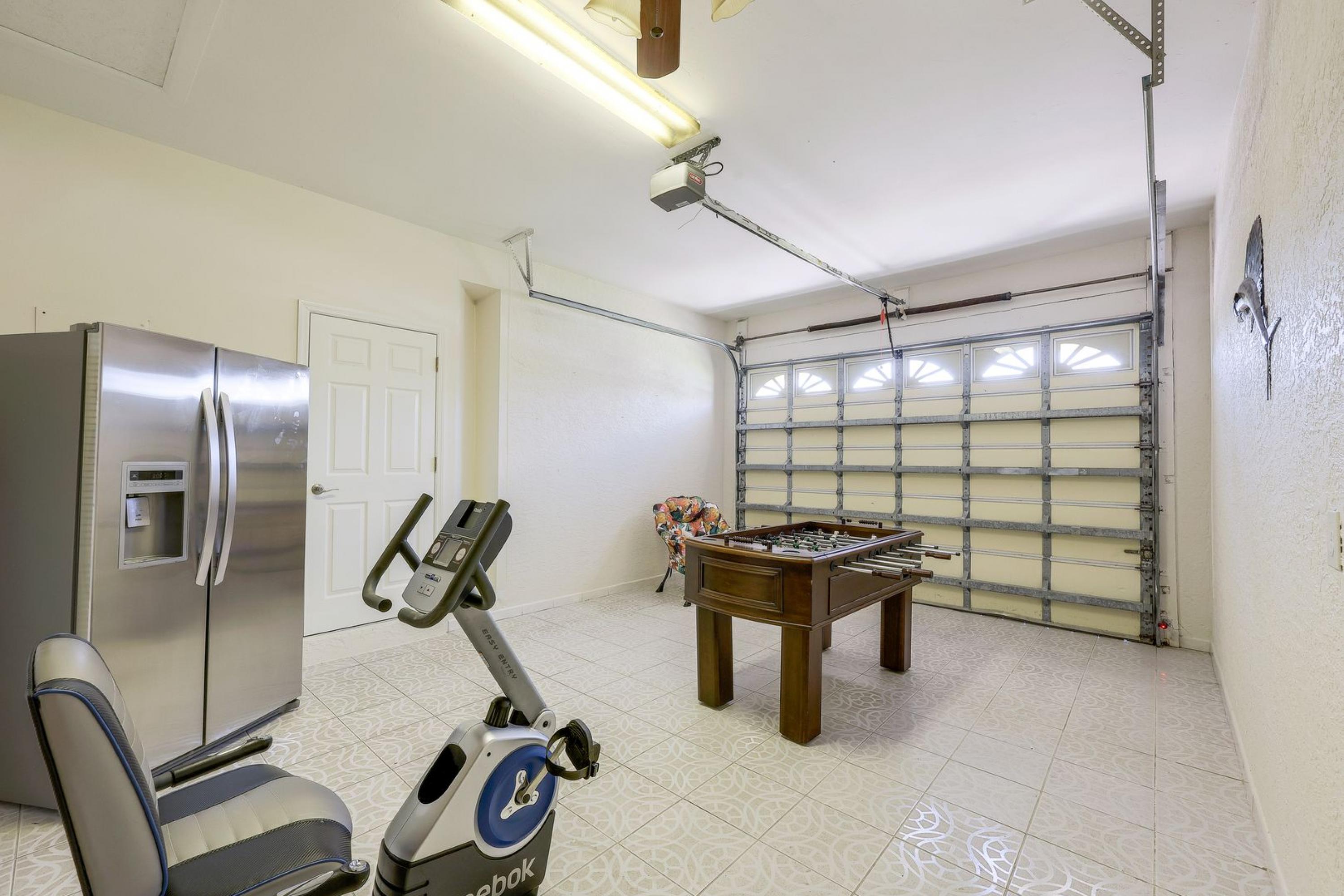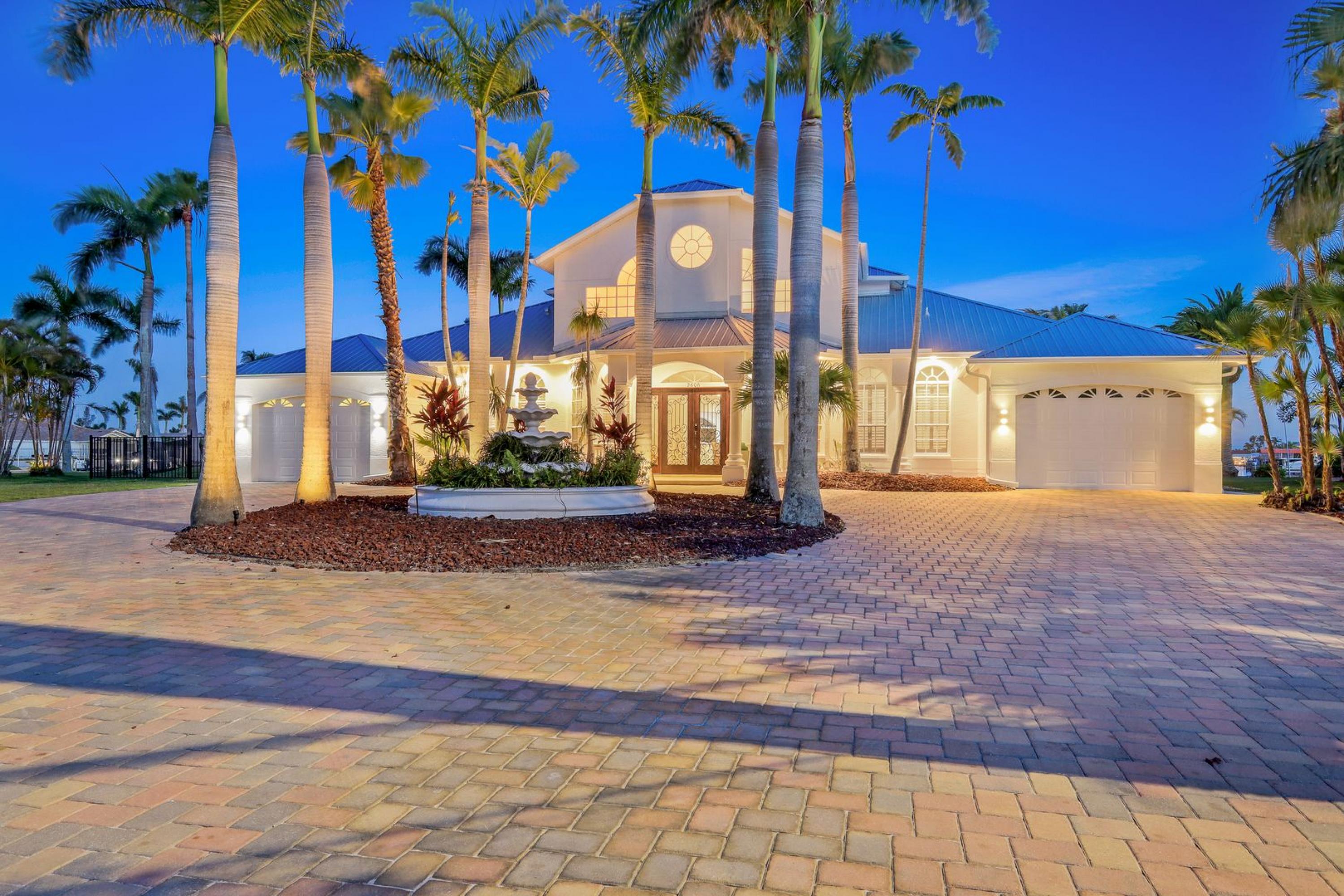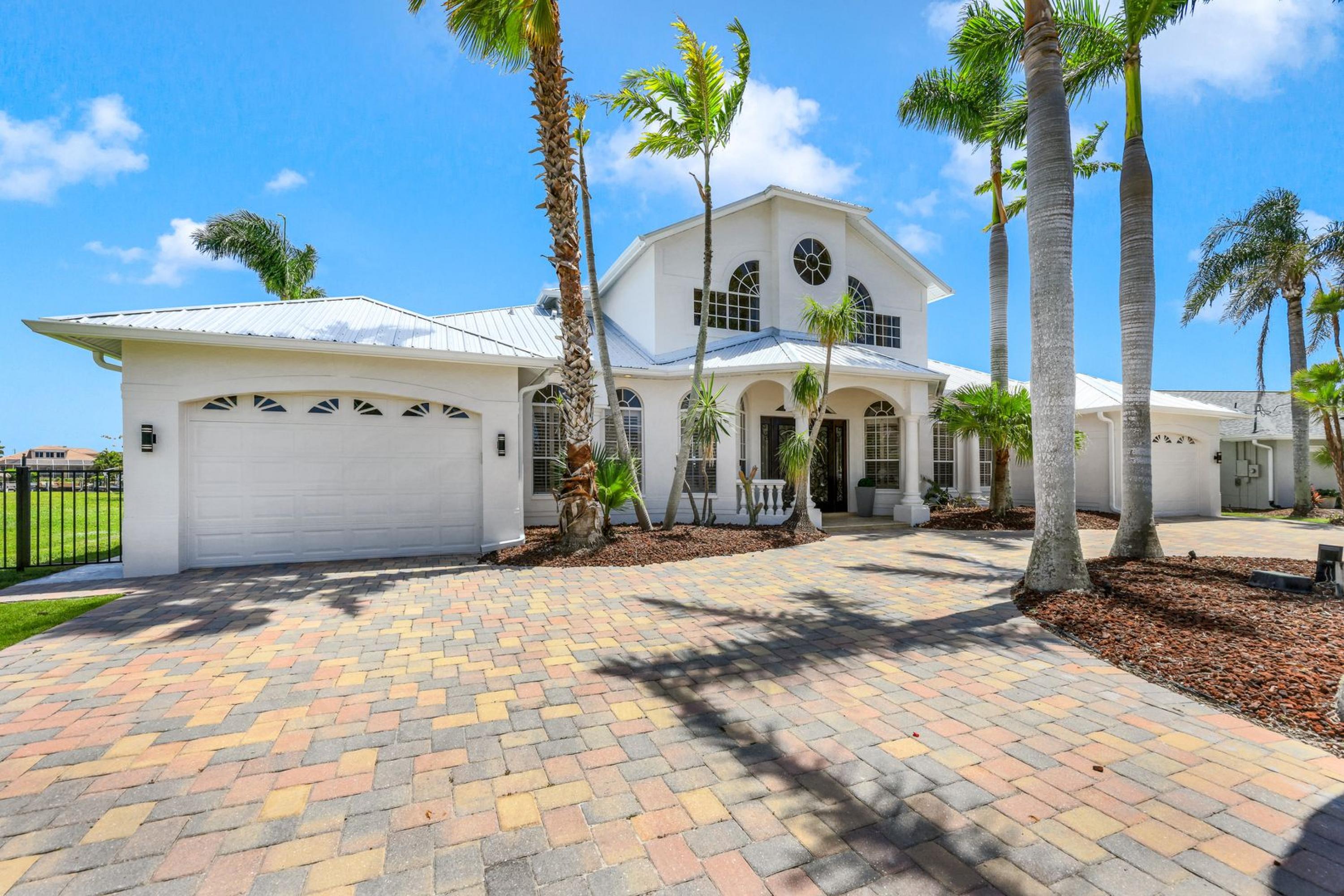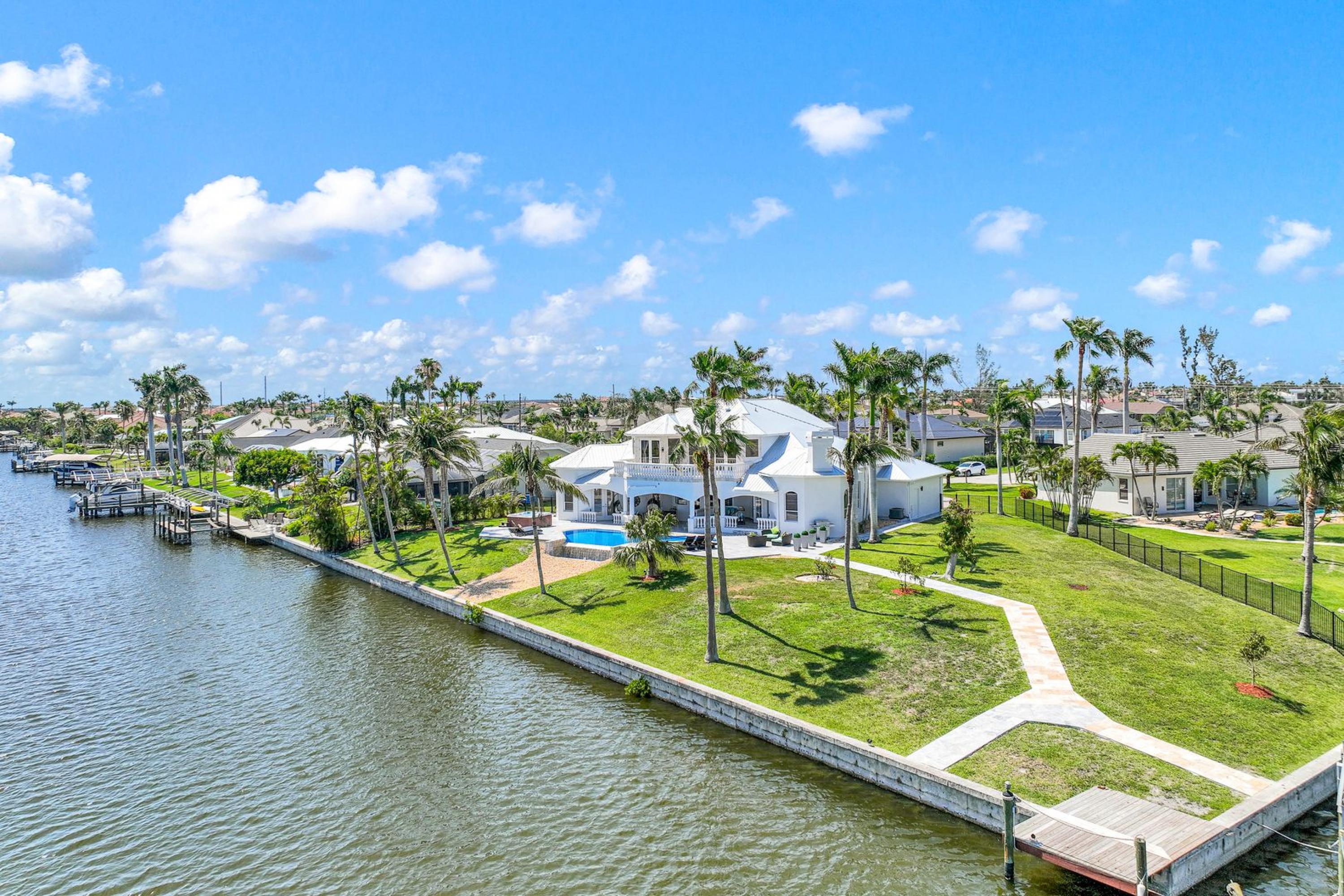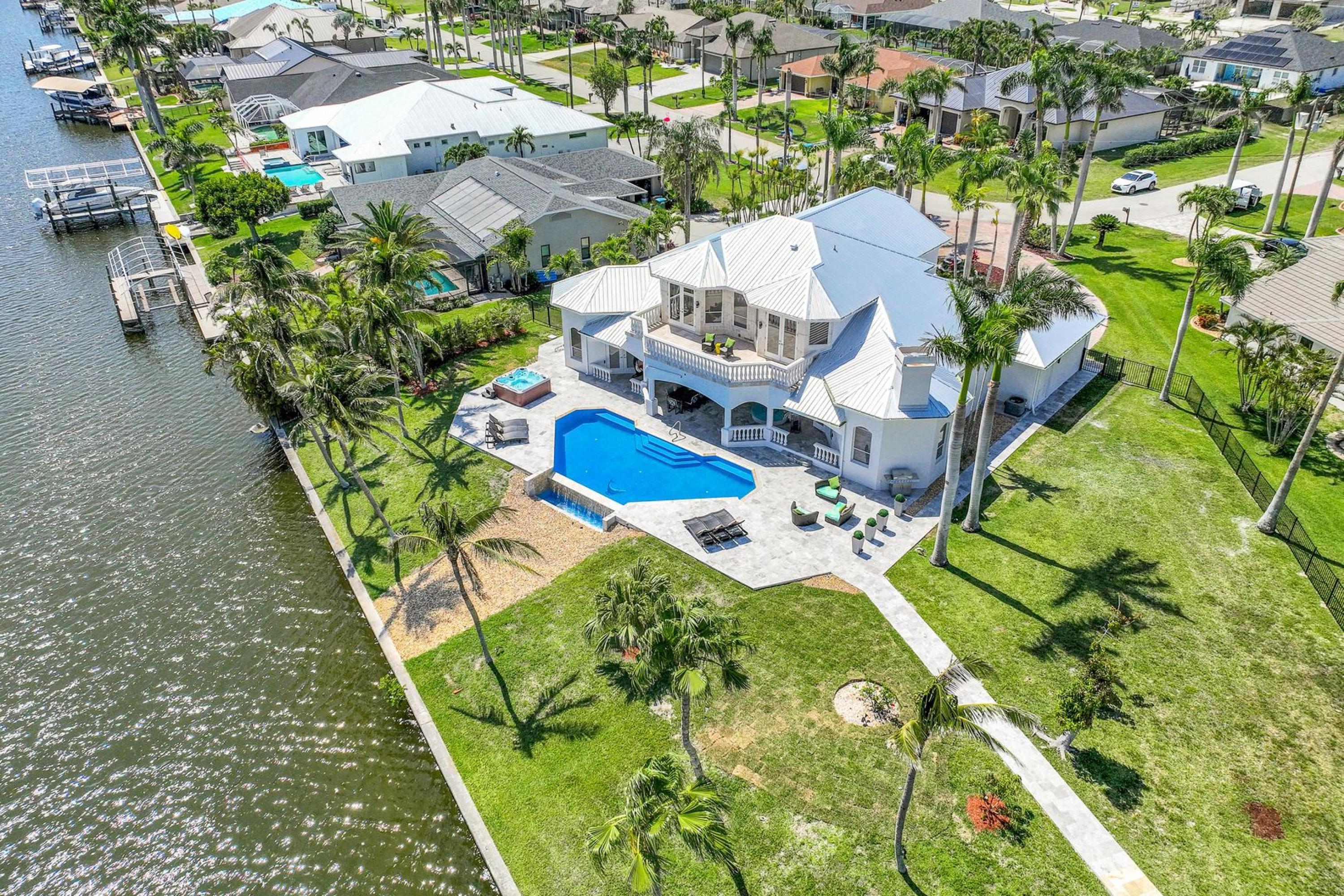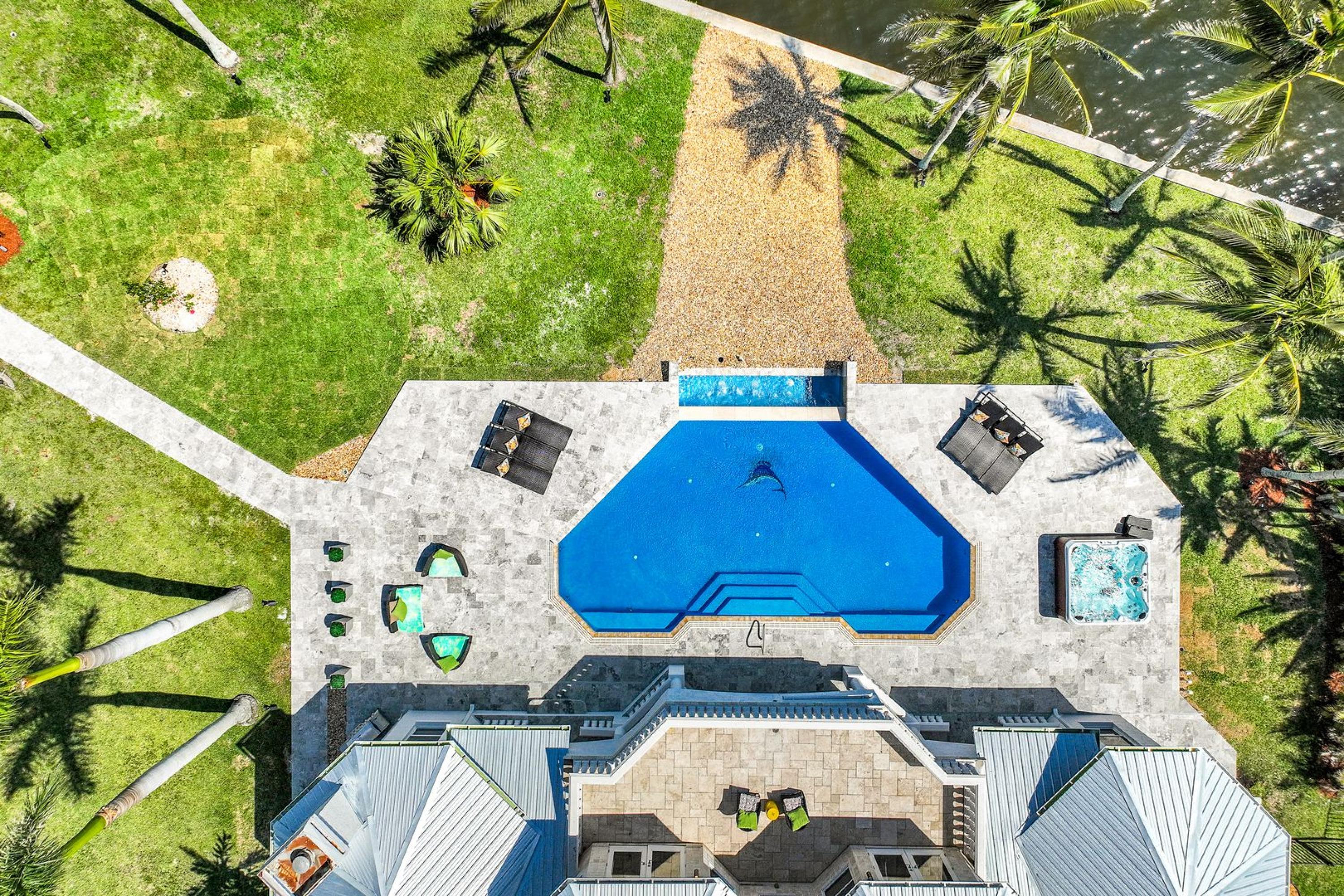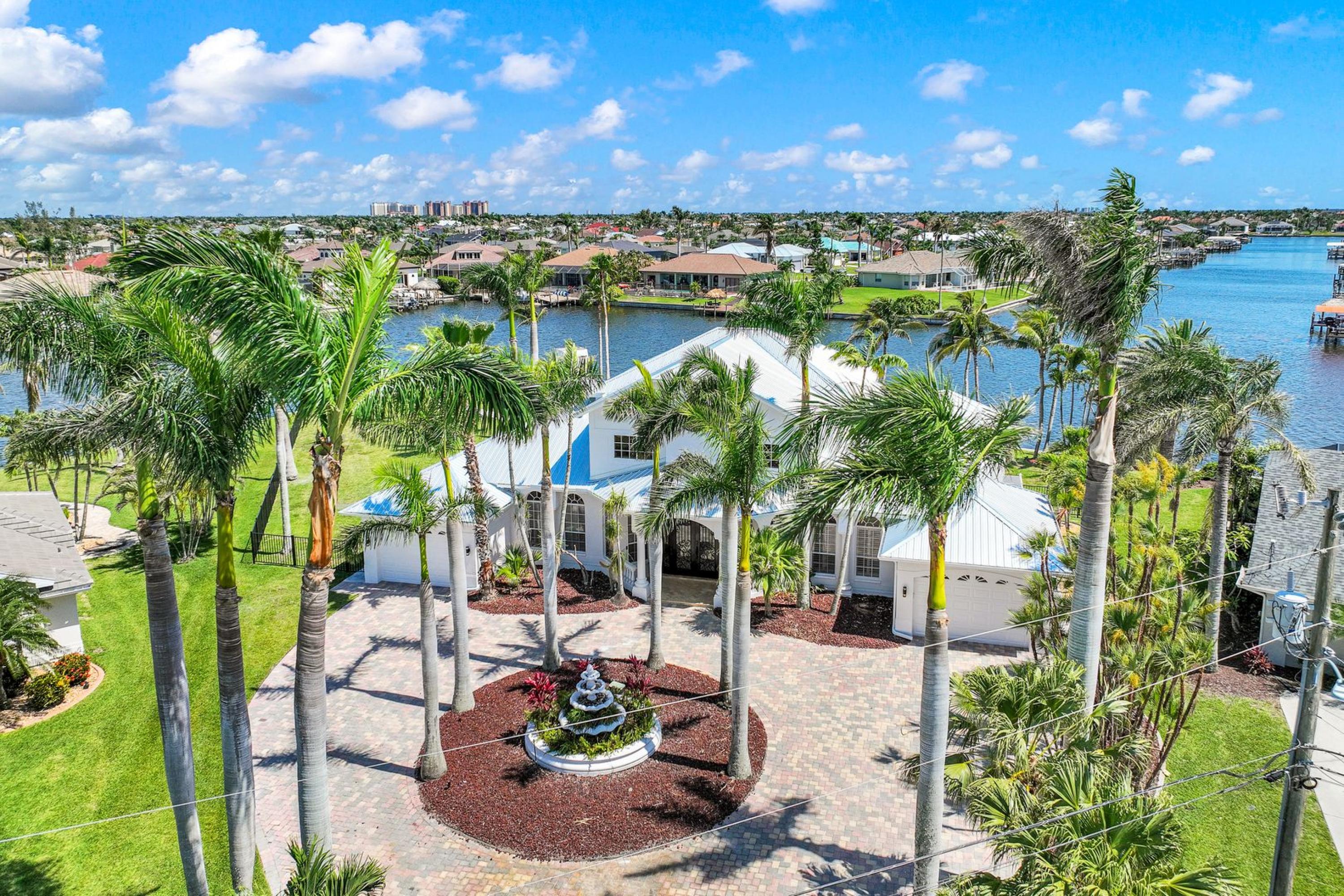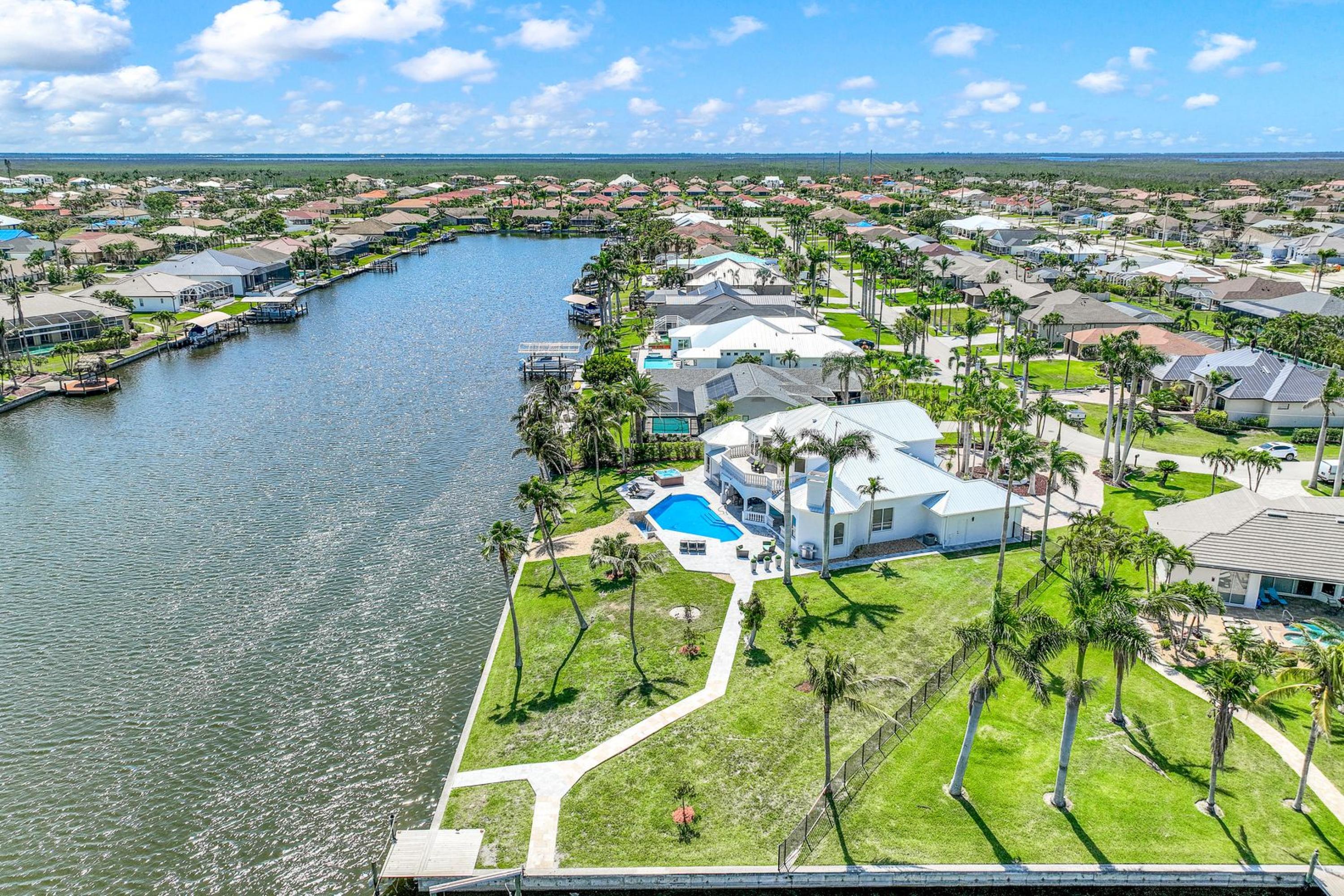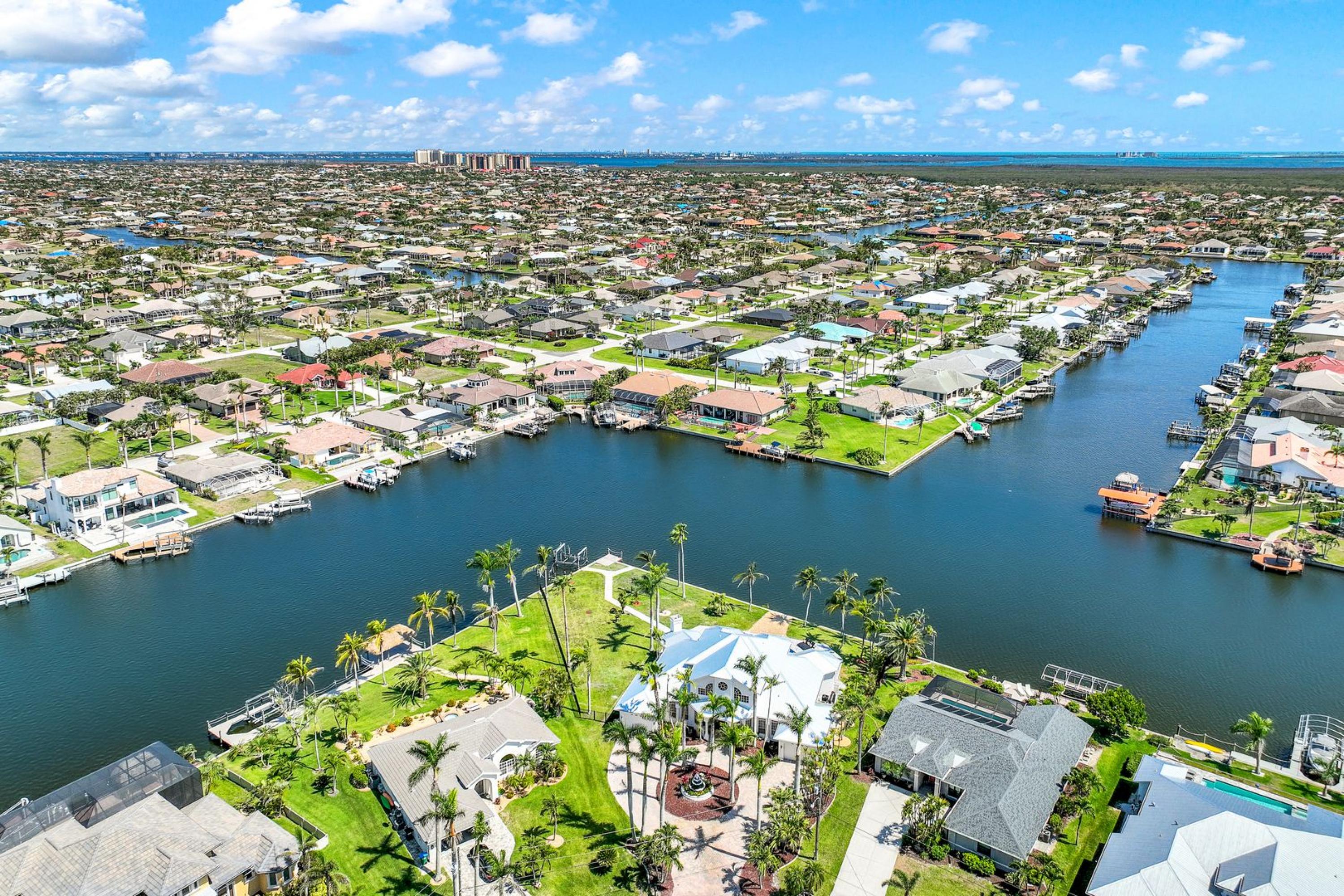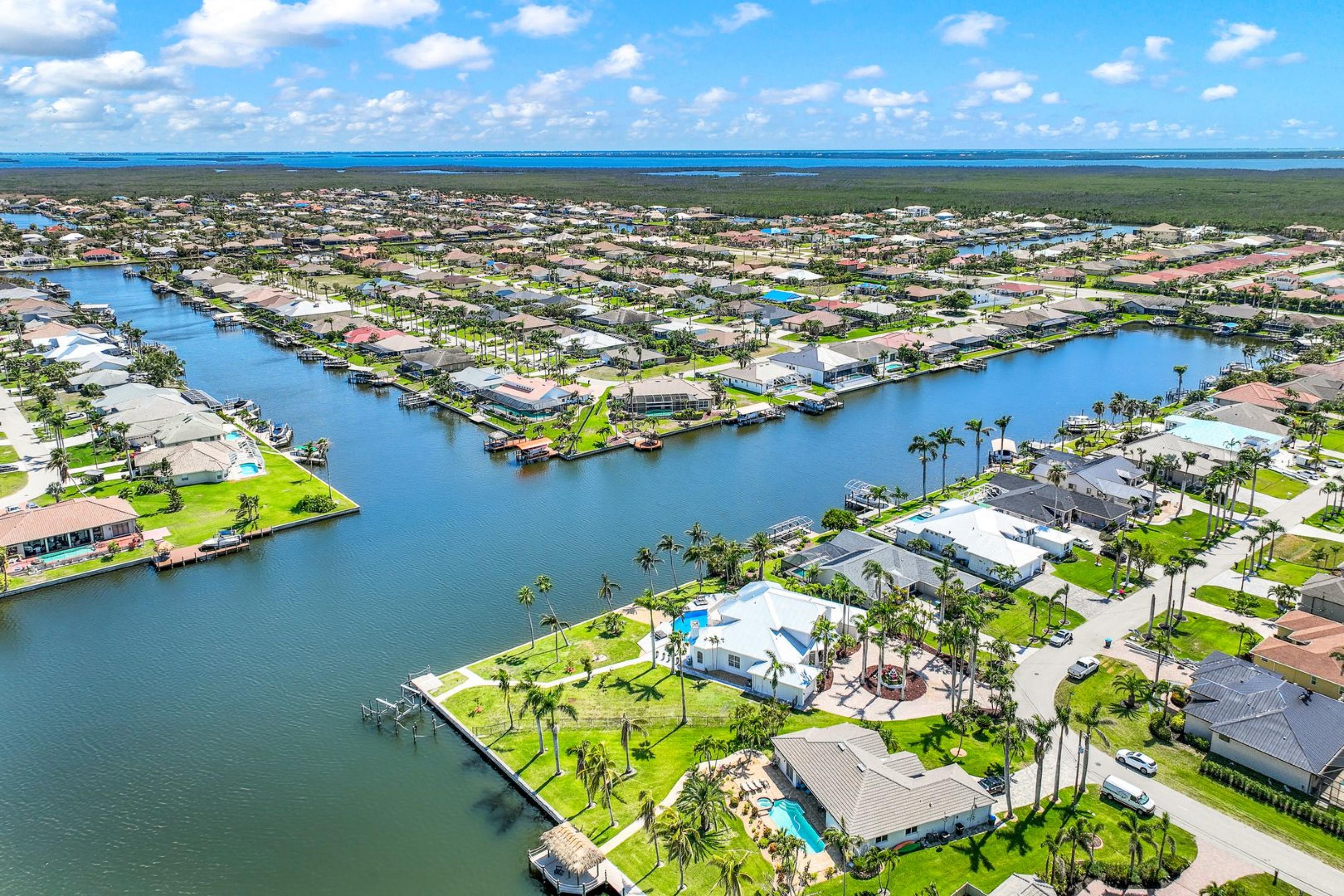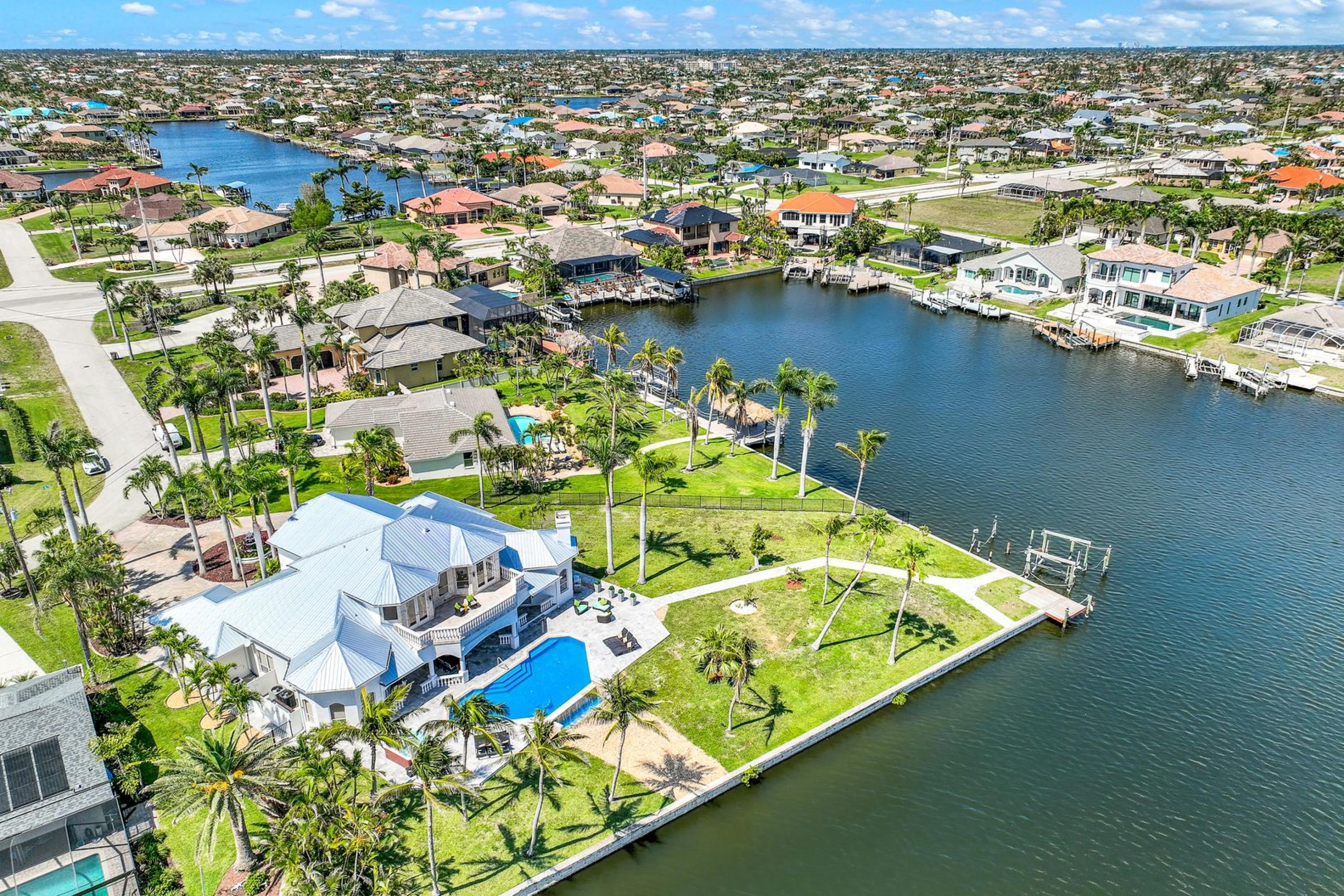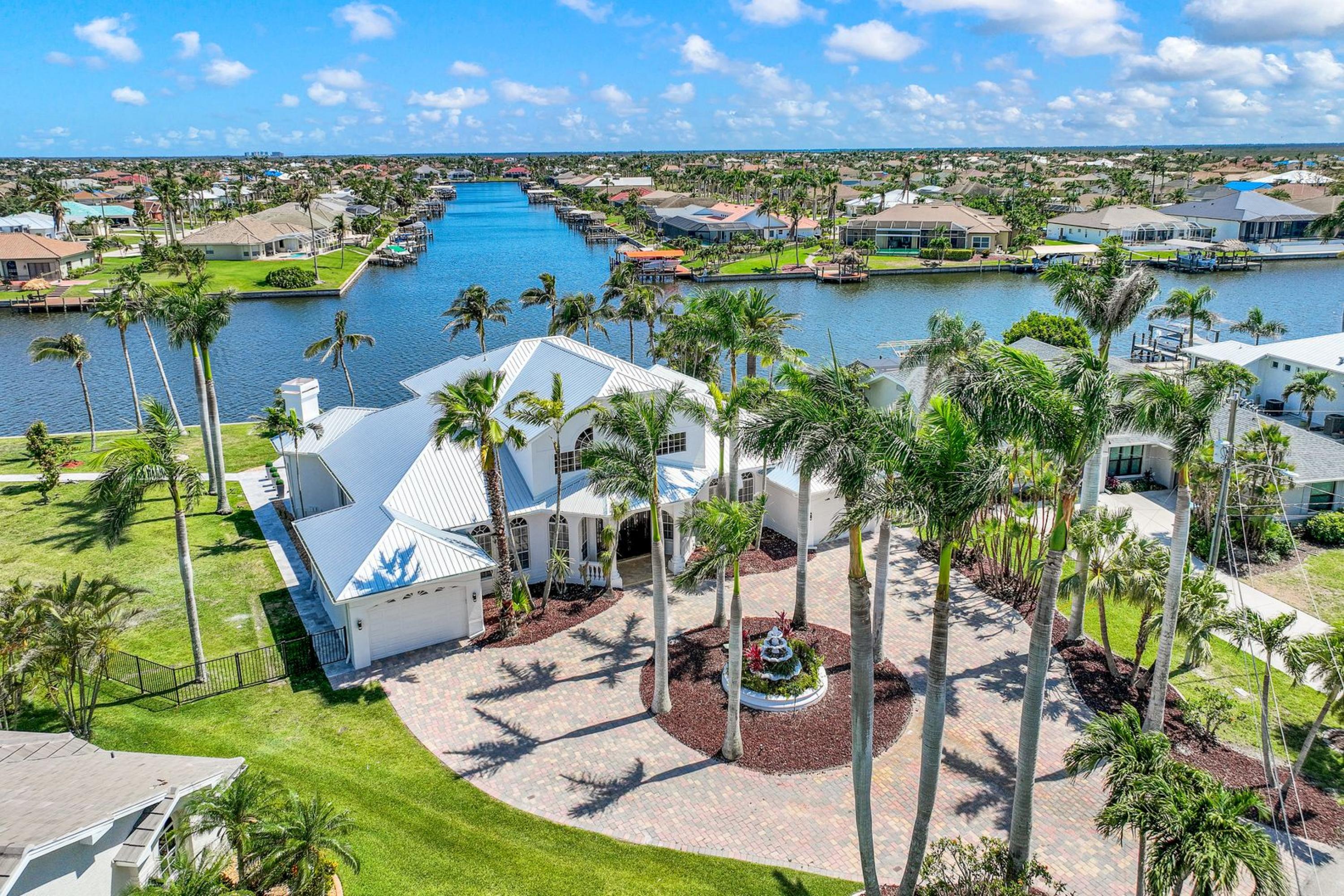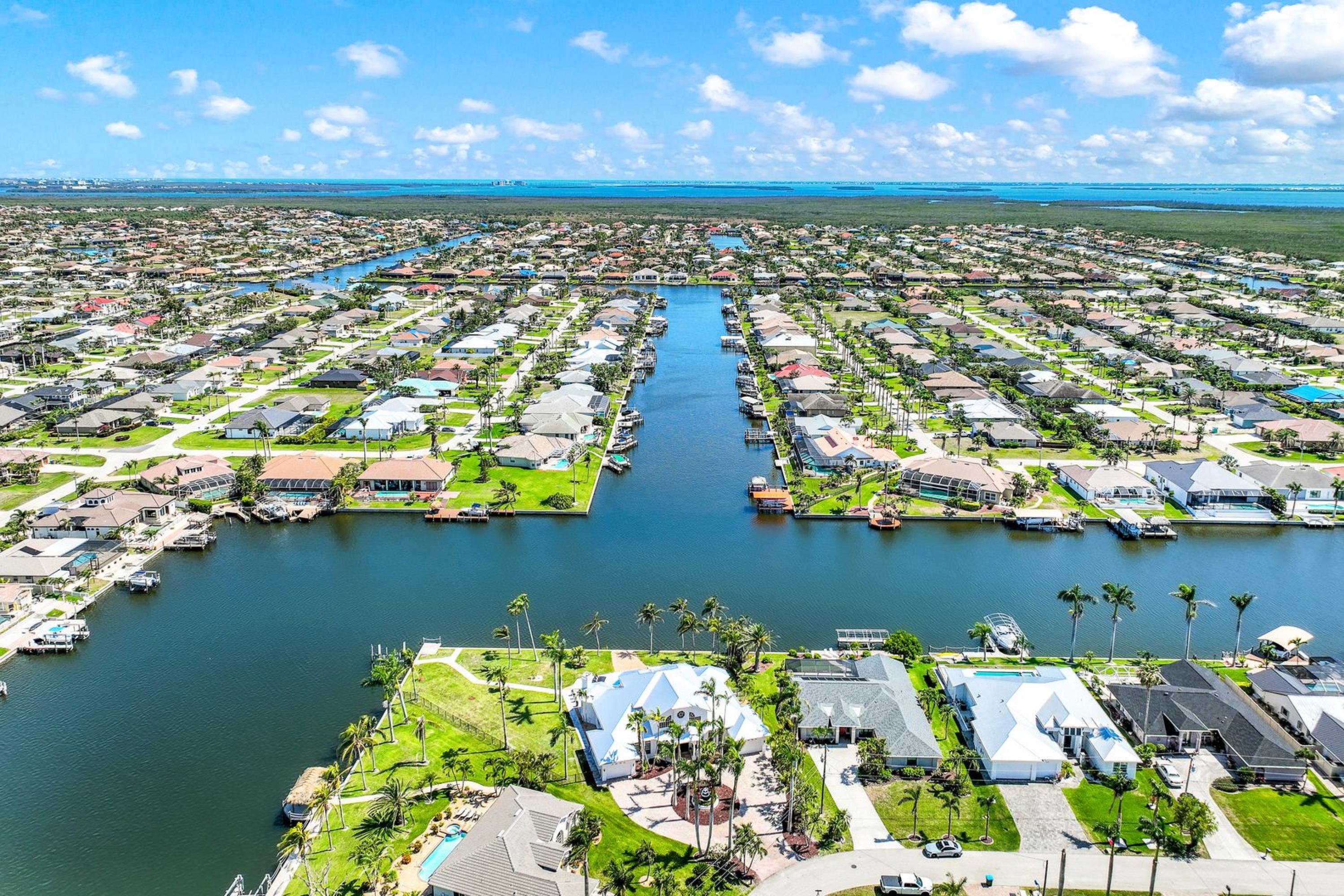 Personen in dieser Konversation
Booking calculator
Please adjust the number of days you want to stay. The minimum stay is 4
---
Pet fee (per pet + taxes)
---
Important! The calculator is just an estimate and will not provide information about availability, please contact us for availability and detailed pricing!